This article is reviewed regularly (on a monthly basis) by Wego's editorial team to ensure that the content is up to date & accurate.
Last Updated 12 March 2021
The Indian travel sector has slowly re-invented itself to the new normal. From immunity insurances to contactless travel to open-dated accommodation packages, the Indian tourism industry is taking baby steps to breathe into the new life.
If you are planning to travel to Odisha during this time, read on to know more about the latest quarantine rules and COVID-19 testing guidelines in the area.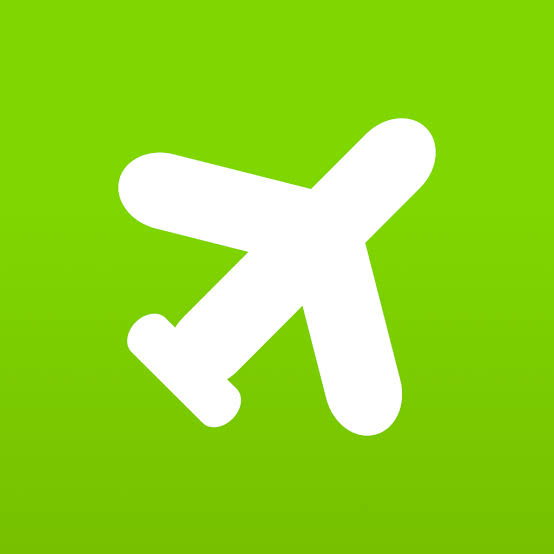 Cheap flights to Bhubaneshwar
Odisha quarantine rules
Domestic passengers
Mandatory Antigen test will be conducted for all passengers above the age of 55 years.
Thermal screening as per COVID protocol & on-site Rapid Antigen Test will be conducted for all symptomatic passengers arriving from the states of Maharashtra, Kerala, Tamil Nadu, Chhattisgarh, Maharashtra, Kerala, Madhya Pradesh, Punjab & Chhattisgarh.
Quarantine: 7 days of mandatory home isolation for all passengers arriving from the states of Maharashtra, Kerala, Telangana, Chhattisgarh, West Bengal, Punjab, Delhi, Chandigarh, Madhya Pradesh, Tamil Nadu, Karnataka and Andhra Pradesh.
Quarantine Exception: For asymptomatic passengers who have a RT-PCR negative report not earlier than 72 hours before Boarding or a COVID vaccination Final Certificate.
International passengers
The government is following strict point of entry procedures for identifying International travellers, particularly at-risk travellers to Odisha and the rest of India through multi-pronged strategy of thermal screening and testing.
The Union health ministry had issued a set of revised guidelines for international arrivals amid the spread of mutant variants of coronavirus in many countries. These are the fresh guidelines for all international travellers:
All international travellers will have to submit self-declaration (SDF) for Covid on the online Air Suvidha portal before the scheduled travel.
They will also have to upload a negative COVID-19 RT-PCR report on the online portal www.newdelhiairport.in.
The test should have been conducted within 72 hours prior to the journey and each passenger will also have to submit a declaration with respect to the authenticity of the report, as per the guidelines.
Arrival in India without negative test report will be allowed for those travelling in the exigency of death in the family. To seek such exemption apply through the online portal at least 72 hours before departure.
At the time of boarding the flight, only asymptomatic travellers will be allowed to board after the thermal screening.
International travellers arriving through seaports/land ports will also have to undergo the same protocol, except that facility for online registration is not available for such passengers currently, as per the civil aviation ministry guidelines.
In addition to the above mentioned guidelines and protocols, travellers from United Kingdom, Europe or the Middle East must take note of these additional instructions:
While filling SDF, apart from providing all other information required in the SDF, passengers need to select:
Whether they plan to disembark at the arrival airport or take further flights to reach their final destination in India.
Based on this selection, the receipt of SDF (dispatched online to the transiting travellers) will display "T" (Transit) in easily readable and bigger font than other text.
The passengers will need to display this receipt to State authority / Government officials at the airport for segregation.
Airlines should identify the international travellers arriving from/transiting through the United Kingdom, Brazil and South Africa (during the past 14 days) and segregate them in-flight.
All the travellers arriving from/transiting through flights originating in the United Kingdom, Europe or the Middle East shall be mandatorily subjected to self-paid confirmatory molecular tests on arrival at the Indian airports concerned (port of entry). Entry made in the SDF regarding telephone number and address would be reconfirmed.
All travellers from Europe and the Middle East shall give samples at the designated area and exit the airport. If the test report is negative, they will be advised to self-monitor their health for 14 days. If the test report is positive, they will undergo treatment as per standard health protocol.
International passengers arriving without RT-PCR negative certificate and not opting for RT PCR test at airport(if facility is available)/arriving at an airport where testing facility is not available will have to undergo mandatory 7 days institutional quarantine and 7 days home quarantine.
A few hotels in Bhubaneshwar, Odisha are providing paid institutional quarantine facilities for international travellers. Readers are advised to check with the hotel authority regarding the facilities' current status to quarantine travellers.
COVID-19 testing guidelines and facilities in Odisha
As sanctioned by the Indian Council of Medical Research (ICMR), coronavirus tests in Odisha are of the following types: Real-time RT PCR tests, Rapid Antigen tests, CBNAAT tests, and TrueNat tests.
Along with government medical centres, numerous private labs have been set up following ICMR guidelines to meet the COVID-19 testing demands in Odisha. You can find a list of government and private labs in Odisha from where you can get a COVID test report here.
What do you need to know and prepare before getting tested?
You should get tested for COVID-19 if you have one or more of the following clinical symptoms for a prolonged duration: fever, difficulty in breathing, cough, sore throat, running nose, loss of taste or smell, and body pain. It would take anywhere between 3 hours to 2 days for the test results to arrive. Until then, you must isolate yourself to prevent the spread of infection.
You can call the toll-free number 1075 or central helpline number +91-11-23978046 for information before going to get tested. In Odisha, you may also call 9439994859, the state helpline number for COVID-19.
Please carry your government ID card (Aadhar card/ Passport/ Voter ID) and proof of your address when you proceed to get tested at any of the laboratories/hospitals.
The Odisha Government has issued guidelines for all private hospitals, nursing homes and laboratories in the State, for COVID-19 testing by Rapid Antigen and RT PCR method.
For Rapid Antigen Method:
– The nursing homes, hospitals and laboratories should be mandatorily registered under the Odisha Clinical Establishment (control and regulation) Act, 1990.
– The manpower to be deployed for the purpose must be trained properly.
– The institutions should have a dedicated isolated swab collection booth near their premises and meticulously follow the ICMR and BMW guidelines for the purpose.
– The nursing homes, hospitals and laboratories should conduct the testing through Rapid Antigen Kit at the rate fixed by the government from time to time.
For RT PCR Method:
– The testing laboratories of the nursing homes and hospitals must be NABL accredited.
– The laboratories can apply directly to the ICMR for login credentials available at ICMR website.
– The RT PCR machines should be installed in BBL-2 laboratories observing the ICMR protocol/guidelines strictly.