This article has been reviewed by Wego's editorial team to ensure that the content is up to date & accurate.
Oman National Day is an occasion that celebrates the sultanate's accomplishments, culture, and history. It commemorates the day when Oman gained independence from Portuguese colonization in 1650. This event offers an opportunity to reflect on the past, appreciate the present, and look forward to the future of this esteemed and ancient nation.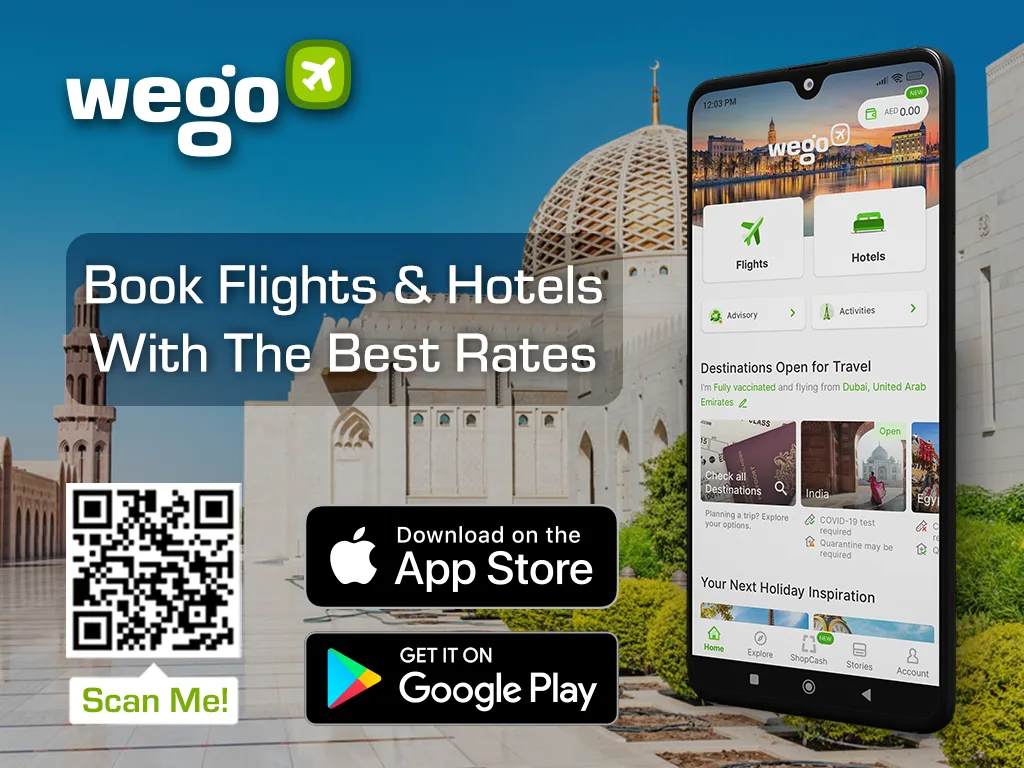 Keep reading to discover more about the history, significance, and observance of Oman National Day.
Oman National Day 2023 date
Oman National Day is celebrated annually on 18 November and is a public holiday. As part of the celebration, the Sultan's birthday is also observed. Due to this, government offices and schools remain closed on both 18 and 19 November. Additionally, most businesses also tend to be closed on these two days.
Oman National Day 2023 history and significance
Oman National Day holds great historical and cultural significance as it marks the liberation of Oman from Portuguese colonization in 1650, making it the oldest independent state in the Arab world. It also commemorates the birthday of the late Sultan Qaboos bin Said al Said, who ruled Oman from 1970 to 2020 and transformed the country into a modern, prosperous nation.
The celebration of Oman National Day provides an opportunity for Omanis to showcase their loyalty and gratitude towards their nation and the late Sultan, while also participating in various cultural and military events. For the people of Oman, Oman National Day is a source of immense pride and joy.
Oman National Day 2023 celebration
On Oman National Day, celebrated annually on 18 November, Omanis demonstrate their patriotism and celebrate their culture and heritage through a range of activities. The streets, buildings, shops, houses, and cars are adorned with the colors of the Omani flag (white, red, and green) and images of Sultan Qaboos bin Said al Said, the late ruler who ushered in a new era of progress and development in Oman.
The highlight of the celebration is the Glorious National Day Military Parade, featuring different units of the Sultan of Oman's Armed Forces, as well as a musical performance and a pledge of loyalty and allegiance to the Sultan. Omanis also enjoy fireworks displays, concerts, camel races, horse shows, and other festivals that take place in different cities across Oman.
Once every five years, a military exhibition drill is also held to mark the occasion. Additionally, Omanis often return to their hometowns or visit friends and relatives to spend time with their families and share their joy and pride. Oman National Day is a festive and joyful occasion for Omanis to commemorate their history, identity, and achievements.
[Total:

125

Average:

4.6

]