This article is reviewed regularly by Wego's editorial team to ensure that the content is up to date & accurate.
Updated December 2022
Qatar is set to welcome more than 1 million visitors this November for World Cup. Many of these football fans will be flying in from Qatar's neighbouring countries: UAE, Saudi Arabia, Oman, among others. UAE and KSA, in recent months, have come up with attractive visa schemes designed to facilitate easy exit and entry, encouraging travellers to set up basecamp in each country.
Oman is now the latest to offer special multi-entry visa for World Cup fans. Here's everything we know about applying for this free visa:
What is the Hayya Card and What are its Benefits?
The Hayya card has been designed to function as a visa for international tourists coming to Qatar to attend the FIFA World Cup 2022 football matches. It allows them multiple entries into the State, between 1 November 2022 to 23 December 2022. Holders of the Hayya card can stay in the country until 23 January 2023.
All match ticketholders are required to have a Hayya card.
The benefits of the Hayya cards are:
access to the football stadiums on match days, along with the ticket.
free public transport on metros, buses and trams, from 10 November to 23 December.
exclusive access to the FIFA Fan Festival and the Ras Abu About Beach 974.
exclusive discounts on tickets and offers at the Hayya Fan Zone, MDLBEAST's Aravia, Live Match Streaming with TOD, Qatar Creates.
free entry to selected museums.
free Ooredoo SIM cards, preloaded with 2022 local minutes, 2022 local SMS, and 2022 MB local data, valid for 3 days on activation.
free urgent and emergency medical services at four Hamad Medical Corporation facilities –

​Aisha bint Hamad Al Attiyah Hospital
Al Wakra Hospital
Hamad General Hospital
Hazm Mebaireek General Hospital.

free rapid antigen testing (RAT) at all 28 government health centres and about 100 private clinics.
How to Apply for the Hayya Card
The Sultanate of Oman has officially opened applications for multi-entry e-visa, available only to Hayya card holders.
Requirements and documents to prepare
Some requirements to note and fulfill:
The applicant should be 18 years of age or older (in case of minors, the application should be made by parents or legal guardians)
The applicant's passport needs to be valid for at least 6 months on entry to Oman
The applicant must not have been previously rejected for an Oman visa
The applicant must be outside of Oman at time of application
The applicant must not have any other active Oman visa
Applicants should prepare a few documents:
A digital photograph of the applicant
A copy of the applicant's passport
A ticket to FIFA World Cup 2022 matches
Valid flight booking to Oman
Valid hotel booking in Oman
While this visa will not require sponsorship, some supporting documents may be required.
Keep in mind that possessing the valid visa may not guarantee entry to Oman.
Application process
Applicants can go to evisa.rop.gov.om to start the procedure. First-time users may need to register an account before making the application.
You'll receive updates on the progress and results of your application on the Hayya portal. If your application is unsuccessful, you can still make two further applications by providing additional information as communicated to you.
Any queries can be directed to the contact centre:
Inside the Sultanate of Oman on the toll free number: 80080011

Outside of the Sultanate of Oman: +968 22848200

Office Hours: 07:00 – 21:00 (+4 GMT)
Email: [email protected]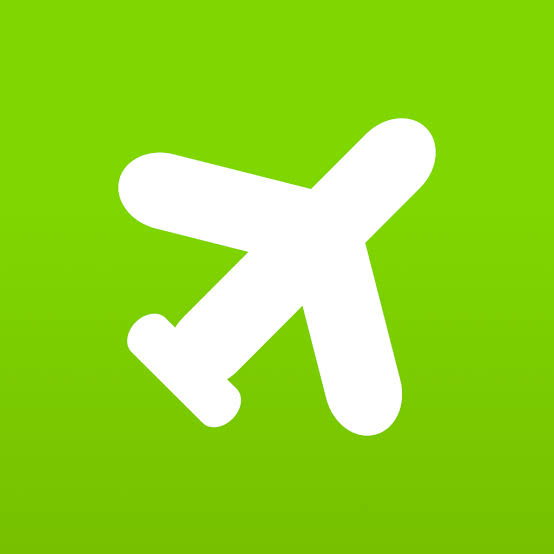 Book cheap flights to Oman
Hayya Card Fees
The visa is free of charge for those who hold match tickets to the FIFA World Cup 2022.
Hayya Card Validity
The visa must be used for entry to Oman within 1 month of approval. It allows for 2 months of stay in the country.
Overstaying after the visa is expired will incur a fine of OMR 10.000 per day.
Hayya Card Extension
The visa can be extended – first, through the same website. The second and subsequent extensions need to be done by visiting the office of The Directorate General of Passport & Residence in Oman.
Hayya Card Without Match Tickets
Hayya With Me
Hayya with Me allows international Hayya card holders can invite up to 3 fans without tickets to attend the FIFA World Cup 2022.
Each main applicant needs to provide evidence of a confirmed accommodation booking through QAA or a hotel booking in Qatar.
This option has a non-refundable processing fee of QAR 500 per applicant.
Early December Hayya
Early December Hayya permits fans without match tickets to apply for a Hayya card for themselves.
Applicants, however, can only enter the State between 2 December 2022 and 23 December 2022, and needs to have evidence of a confirmed accommodation booking through QAA or a hotel booking in Qatar.
This option has a non-refundable processing fee of QAR 500 per applicant.