This article is reviewed regularly (on a monthly basis) by Wego's editorial team to ensure that the content is up to date & accurate.
Updated 11 January 2022
Countries around the world are beginning to witness a surge in the Omicron variant infections. Due to the evidence about the variant being highly transmissible, many nations have been mulling new restrictions of varying stringency in an attempt to curb its spread.
Here is an evolving list of countries currently enforcing lockdowns and fresh restrictions amid the Omicron surge.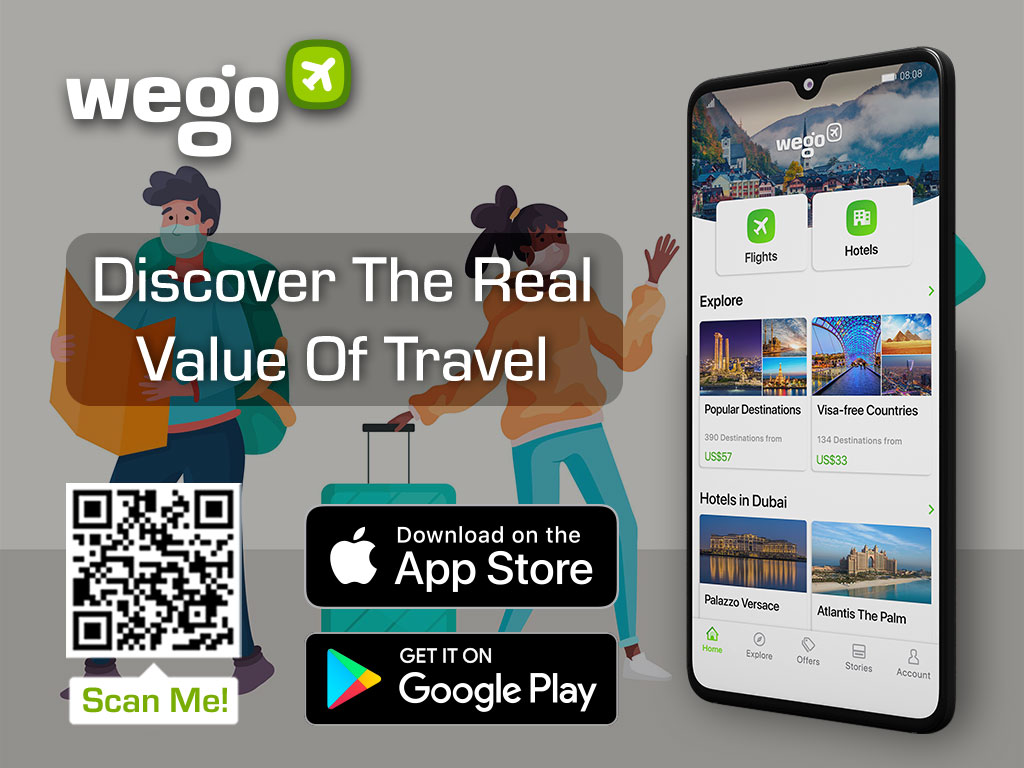 What is the current Omicron situation?
The World Health Organization (WHO) has announced the spread of the Omicron variant over more than 89 countries. It is still unclear whether the rapid growth of Omicron cases is because of the variants ability to evade existing immunity since conclusive data does not yet exist on the effect of Omicron on the patients.
Studies have shown that a booster dose restores high levels of vaccine effectiveness, but the bad news is that too many people in the world have not had any doses of vaccine at all. As the WHO noted, "vaccines are likely to have some effectiveness against Omicron, particularly for severe disease, even if the performance is reduced compared with other variants."
Countries that have imposed Omicron lockdowns & curfews
Governments around the globe are re-imposing COVID-19 restrictions, including lockdowns due to the highly transmissible Omicron variant. Here are the key announcements by several countries imposing lockdowns and curfews:
Netherlands
The Netherlands has come up with a fresh set of strict lockdown guidelines and rules due to the Omicron variant outbreak in the country. Effective 19 December, public spaces such as bars, gyms, non-essential shops and other hospitality venues will remain closed, except for deliveries and takeaways. Other essential service areas like petrol stations, pharmacies, libraries, driving schools, notaries' offices and lawyers' offices will remain open.
With the newly enforced rules, residents are advised to stay home and limit meetings in groups. The Netherlands will proceed with the lockdown restrictions until 14 January 2022.
Denmark
Denmark will also be going ahead with partial lockdown measures starting 19 December 2021. Cinemas, concert halls, amusement parks, museums and art galleries will be closed across the country. Restaurants will also limit the number of customers per day and close by 11 PM. Face masks will be made mandatory in most public spaces.
With the ongoing Christmas holidays, the Danish government has urged public and private establishments to permit employees to work from home where possible.
India
With the spread of the Omicron variant, India's capital city, Delhi, has been focusing its efforts on testing, tracing and isolating passengers from foreign countries. Uttar Pradesh, Madhya Pradesh, Haryana, Tripura, Rajasthan and a few cities in Gujarat have also imposed night curfews from 11:00 PM to 5:00 AM. Meanwhile, Maharashtra has imposed a curfew between 11:00 PM and 5:00 AM.
The union territory of Puducherry has decided to conduct offline school classes. They have also limited the capacity of indoor and outdoor gatherings. Malls, market complexes public transportation, restaurants saloons, gymnasiums etc. can now operate at 50% capacity till 31 January 2022.
While the numbers of Omicron cases in India have been growing, there is no call of nationwide lockdown for now.
Ireland
The Irish government has implemented a nightly curfew from 20 December 2021 to 30 January 2022 on all restaurants, bars and cafes (excluding takeaway or delivery services). As per the recent announcements, no indoor events, including entertainment, cultural, community and sporting events, will occur after 8:00 PM. Visitors to private homes should be kept to a maximum of 3 other households (that is, a total of 4 households). In addition, the capacity for indoor events has to be limited to 50% of the venue capacity or 1,000 attendees, whichever is the lower. The government will conduct intense testing for close contacts and travel into the country.
Canada
Quebec province in Canada has banned private gatherings and dining out. Indoor sports will be closed for the public, and places of worship will be shut. Funerals will be allowed with a maximum of 25 people. Schools in Ontario will be closed and students should attend online classes until January 17, 2022. All stores and malls must operate at 50% capacity.
Greece
Restaurants and bars in Greece have been instructed to close at midnight until 16 January 2022. Wearing of masks and maintain social distancing is mandatory at all public areas.
China
China's Xi'an has been under strict lockdown orders since 23 December 2021 in an attempt to contain the spread of a fast-growing Covid-19 strain. Residents are permitted to leave their homes every other day to purchase essential goods.
UK
The UK has yet to impose lockdown restrictions, but the government representative has recently stated that UK will not rule it out due to the country's rapidly rising number of Omicron infections. An announcement is expected to come in the coming week.
Countries that have imposed Omicron travel restrictions & bans
Several countries have imposed travel bans on international arrivals from various areas while tightening specific COVID-19 SOPs within their territories.
European nations such as France have imposed new travel restrictions amidst a spike in COVID-19 cases. The French authorities have restricted travel to and from Britain. British citizens living in the EU are allowed to travel through France to return to their homes from the UK.
Starting 8 January 2022, Hong Kong has placed a ban on inbound flights from 8 nations including Australia, Canada, France, India, Pakistan, the Philippines, UK and US until 21 January 2022.
Meanwhile, some Asian countries have either closed their borders or postponed reopening.