This article is reviewed regularly (on a monthly basis) by Wego's editorial team to ensure that the content is up to date & accurate.
Updated 6 December 2021
The recently discovered Omicron variant of COVID-19 has sparked global alarm and an increasing panic mainly because of Omicron's highly distinct genetic profile. First detected in South Africa in early November 2021, the variant has spread over 38 countries worldwide.
How will the Omicron variant affect travel in the Philippines? Has the new strain been detected in the Philippines yet? Here's everything we know so far about the variant in the Philippines.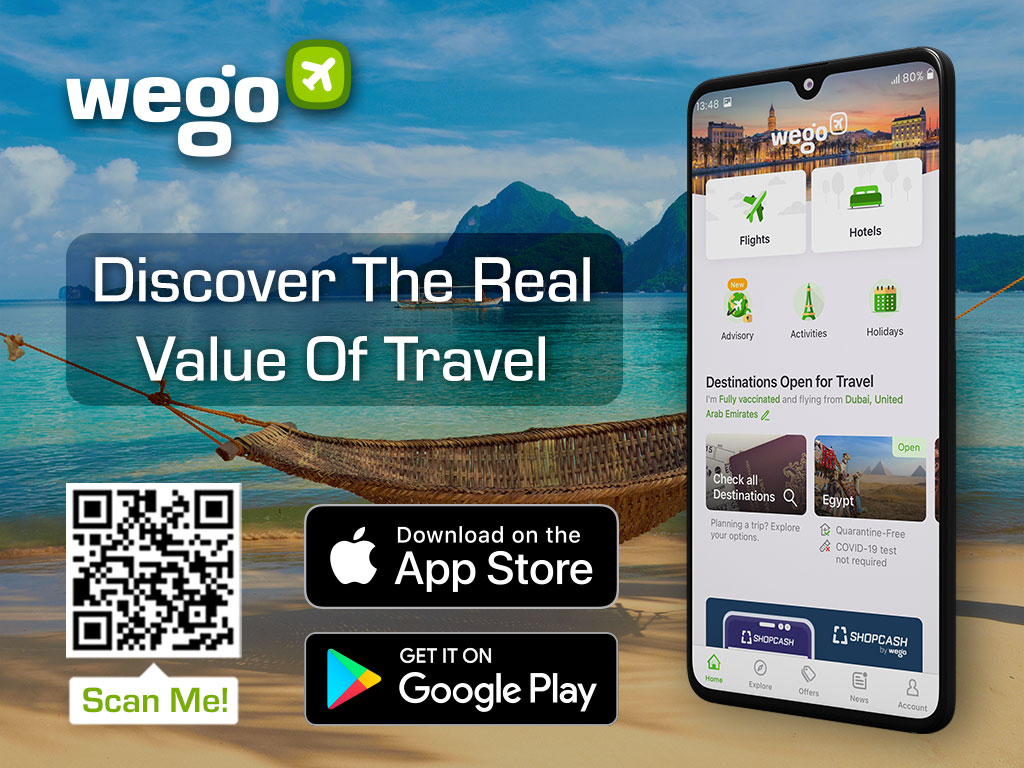 B.1.1.529 — What is the Omicron variant?
The B.1.1.529 variant, also known as the Omicron variant, has been classified as a variant of concern by WHO. Studies of the variant are underway as health authorities continue to monitor it. Countries worldwide have implemented travel bans and restrictions for travellers from South Africa and other affected countries to slow the international spread.
What are the risks associated with the Omicron variant?
Omicron has a multitude of mutations, and the variant could behave differently than the original version of coronavirus or other variants, such as Delta. A large number of mutations could reduce immunity in vaccinated people and those who were previously infected. But it is also likely that the omicron variant might be more infective in this regard than prior variants.
The variant is spreading widely in South Africa, particularly in Gauteng province, where COVID-19 testing has shown that it is responsible for more than 90 per cent of infections.
While information is currently limited, Omicron's VOA classification by the WHO was primarily based on many mutations, some of which are concerning. Epidemiological studies and observations are currently underway, and we'll likely learn more in the coming weeks whether or not the extent of these mutations does indeed correlate with heightening risks of transmissibility and/or severity.
What are the symptoms of the Omicron variant?
According to WHO, there is currently no information to suggest that symptoms associated with the Omicron variant are different from those from other variants. Although, several doctors in South Africa have observed that individuals infected with Omicron seem to show milder symptoms than those in Delta patients. Most patients tend to be asymptomatic, while others suffer from coughs, fatigue, body aches and headaches.
According to WHO, there is currently no information to suggest that symptoms associated with the Omicron variant are different from those from other variants.
The South African doctor who flagged Omicron noticed a few symptoms, including:
extreme tiredness (all age groups).
no significant drop in oxygen levels.
no reported loss of taste or smell
scratchy throat.
mild muscle ache.
dry cough
As per the WHO, COVID-19 patients will typically exhibit one of these primary symptoms:
fever
dry cough
tiredness
Less common symptoms:
aches and pains
sore throat
diarrhoea
conjunctivitis
headache
loss of taste or smell
a rash on the skin, or discolouration of fingers or toes
More serious symptoms:
difficulty breathing or shortness of breath.
loss of speech or mobility, or confusion.
chest pain
Where has the Omicron variant been detected?
Apart from South Africa and Botswana, confirmed cases of the Omicron variant have been registered in Australia, Austria, Belgium, Brazil, Canada, Colorado, Czech Republic, Denmark, Finland, France, Germany, Greece, Hong Kong, India, Iceland, Ireland, Israel, Italy, Japan, Nigeria, Norway, Portugal, Saudi Arabia, South Korea, Spain, Sweden, Switzerland, the Netherlands, the UAE, the UK and the US.
Many countries have begun to impose new travel rules in response to Omicron, while some have swiftly closed their borders to South Africa and other affected areas. The possibility of the Omicron variant having already spread undetected to other countries still remains. Several nations have been reporting their first cases of the variant, but the true extent of the Omicron infections is unknown
Has the Philippines recorded any Omicron strain cases?
The Philippines has not detected the Omicron variant among incoming travellers so far. The country has tightened its testing and quarantine requirements for all international travellers.
According to the Department of Health (DoH), individuals above 18 will also be given booster shots in the coming weeks amid the Omicron variant infections worldwide. At present, booster doses are being administered to the A1 to A3 priority categories: workers in frontline health services, senior citizens, and immunocompromised individuals.
The Philippines government has also assigned a faction of private hospitals to prepare for the potential spike in Omicron coronavirus infections.
Are vaccines effective against the Omicron variant?
Even though it is not yet clear whether the effectiveness of current COVID vaccines is less effective against the Omicron variant, vaccines do remain critical to reducing severe disease and death, including against the dominant circulating variant, Delta.
While both vaccination and the virus infection can lead to immunity against the coronavirus, infection carries a risk of severe illness. Experts suggest that boosters of the current vaccines could help people better fend off Omicron, but it is too early to know if an Omicron-specific vaccine or booster could curb the infection rate.
The CEO of drugmaker Moderna also stated that COVID-19 vaccines are unlikely to be as effective against the Omicron variant of the coronavirus as previously, in the case of the Delta variant.
Omicron variant and travel to the Philippines
Starting 28 November 2021, the Philippines government has imposed an entry ban on travellers from South Africa, Botswana, Namibia, Zimbabwe, Lesotho, Eswatini, Mozambique, Austria, the Czech Republic, Hungary, the Netherlands, Switzerland, Belgium, and Italy until 15 December.
Travellers from countries not on the red list will need to follow strict COVID-19 measures, including a 14-day quarantine and PCR tests upon arrival.