This article is reviewed regularly (on a monthly basis) by Wego's editorial team to ensure that the content is up to date & accurate.
Updated 31 January 2022
Ever since the beginning of the pandemic, Pakistan had implemented strict testing regulations for all inbound passengers for entry, even subjecting them to Rapid COVID-19 tests on arrival at the airport. 
So who needs to take a COVID-19 test on arrival at the airport? Can I take a Rapid RT-PCR test at the airport before travelling to my final destination?
Here is everything you need to know about COVID-19 testing at airports across Pakistan.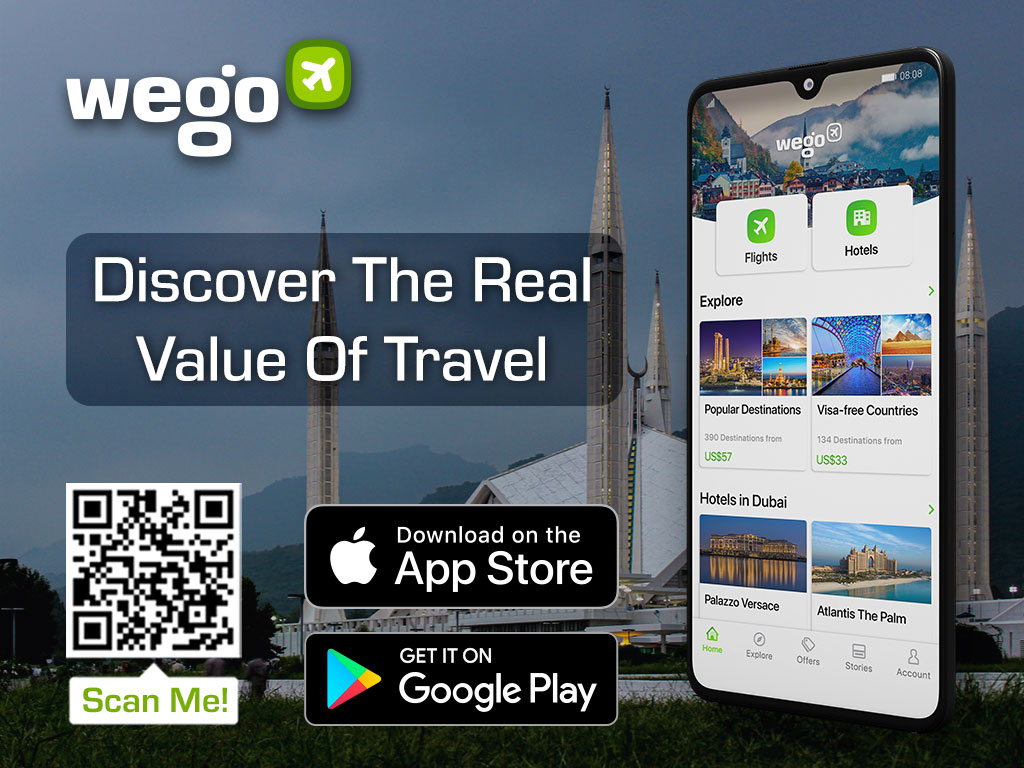 Who needs to take the test at the airport?
All passengers above 6 years old are obliged to take the test upon their arrival in Pakistan with these conditions:
Rapid Antigen Testing (RAT) upon arrival for all direct flights from Europe.
Rapid Antigen Testing (RAT) upon arrival of a minimum of 50% inbound flights from KSA, UAE and Qatar.
Selective Rapid Antigen Testing (RAT) for all inbound flights other than flights mentioned at (1) and (2) above.
Diplomatic passport holders are exempted from Rapid Antigen Test (RAT) at arriving airports
Positive testing passengers:
Any passengers whose Rapid Antigen Test result is positive upon arrival will be quarantined at self –paid / Govt. facility for 10 days and a PCR test will be conducted on day 8 of such Quarantine.
Passengers may still need to undergo additional quarantine until they could present a negative PCR test result.
COVID-19 testing for outbound travellers
With the Omicron variant continuing to spread rapidly across Pakistan, several countries have banned flights to and from Pakistan. However, countries with certain relaxations that grant entry to Pakistani travellers have all mandated a negative COVID-19 RT-PCR test result for entry. 
Testing for UAE expats departing from Pakistan
The UAE authorities has made it mandatory for residents coming from Pakistan to take a Rapid PCR test within the airport six hours before the flight departure. The UAE has allowed fully vaccinated Emirati residents from Pakistan to return from August 5 2021.
However, a Rapid COVID-19 Test done within the premises of the airport of the departing country is mandatory along with the QR code that is linked to the original test result for verification purposes. The QR code must be presented at check-in and to representatives of the Dubai Health Authority (DHA) upon arrival at the Dubai airports.
In addition to the testing requirement for passengers travelling to or through Dubai, effective January 4th, 2022, all passengers travelling to or transiting through Dubai from Pakistan are required to present a negative RT PCR test certificate along with the QR code conducted at the departure airport before their scheduled flight.
Currently, all the major airports in Pakistan are offering Rapid COVID-19 test facilities for UAE-bound passengers.
R
apid 
COVID-19
PCR testing available right now
The Pakistan Civil Aviation Authority (PCAA) has established rapid polymerase chain reaction (PCR) testing facilities at eight major airports in different cities including Islamabad, Karachi, Lahore, Multan, Peshawar, Faisalabad, Quetta and Sialkot for passengers travelling to United Arab Emirates.
On the directions of DG PCAA Mr. Khaqan Murtaza, the requirement of Rapid PCR was given due consideration and testing facilities have been installed at eight major Airports i.e. Karachi, Islamabad, Lahore, Peshawar, Multan, Quetta, Faisalabad and Sialkot. pic.twitter.com/1cAKZ1x2Q1

— PCAAOfficial (@official_pcaa) August 16, 2021
Sialkot International Airport was the first to provide the testing facility to passengers. Passengers must report 5-6 hours prior to departure at the Citi Lab Research & Diagnostic Centre desk and complete registration at the Sialkot airport. They need to give samples within 4 hours of flight departure and wait till 90 minutes for test results. After receiving negative test results, passengers will proceed to the check-in counter.
According to a PCAA official, passengers can avail the facility at Islamabad International Airport one and a half hour prior to departure of the flight. The service has been provided with the cooperation of well-reputed laboratories and authorities concerned.
Pakistan International Airlines (PIA) has also announced that the national carrier would set up mobile labs at airports across Pakistan soon so that the UAE-bound passengers can take rapid tests before boarding flights.