This article has been reviewed by Wego's editorial team to ensure that the content is up to date & accurate.
Updated January 2023
Pakistan has been welcoming more and more international travellers. Recently, they announced the latest update and news about the online visa for all travellers who wish to travel to Pakistan either for leisure or business purposes.
Read further to know about the latest updates, eligible countries, requirements, and fees of the Pakistan online visa.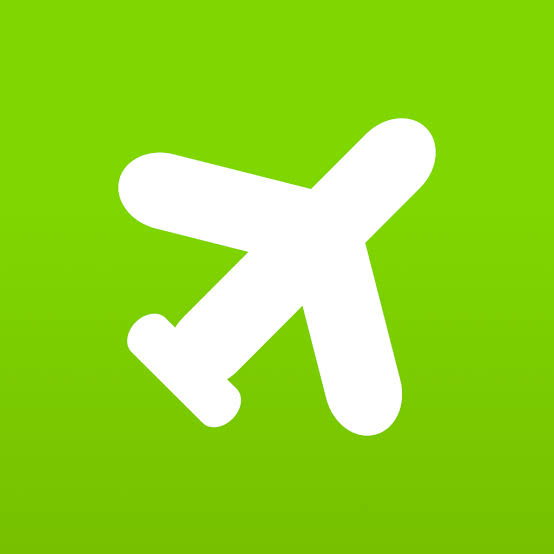 Book cheap flights to Pakistan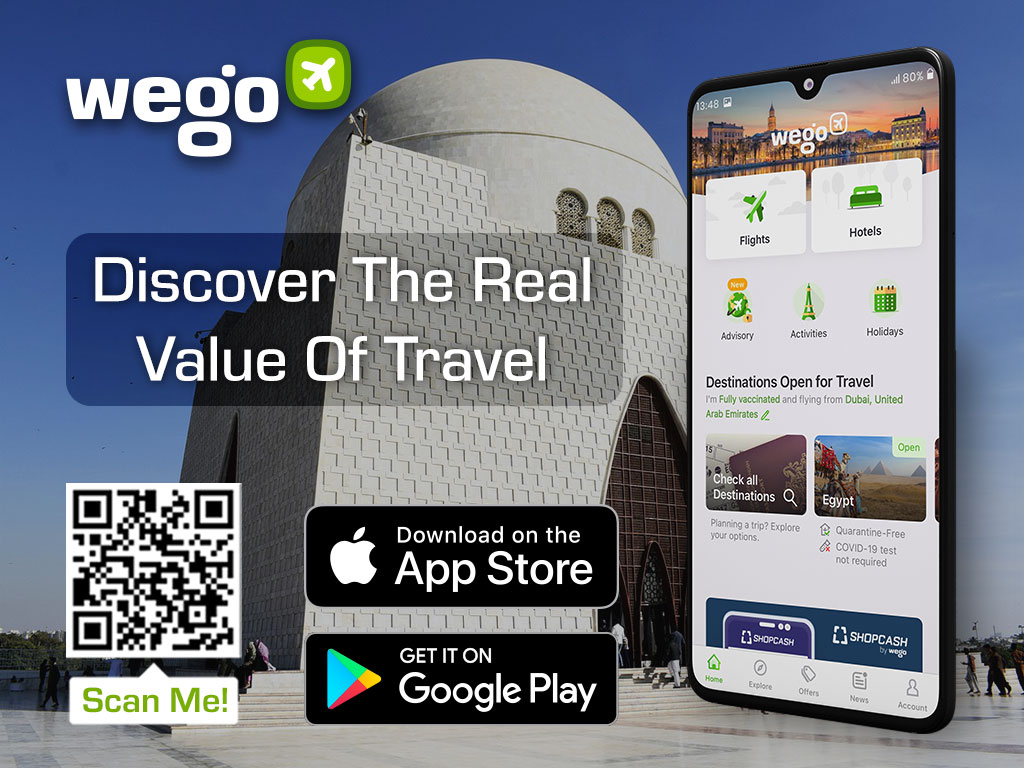 Pakistan online visa news 2022
Effective 30 March 2022, all travellers from eligible countries can apply for visas from the official Pakistan e-Visa portal. Currently, there are 191 countries that are eligible to apply for Pakistan tourist visas and 95 countries that are eligible for Pakistan business visas.
Pakistan online visa eligible countries list
The following countries can apply online for a tourist visa valid for 90 days (three months):
Afghanistan
Albania
Algeria
Andorra
Angola*
Antigua and Barbuda
Argentina*
Australia
Austria*
Azerbaijan*
Bahamas*
Bahrain*
Bangladesh
Barbados*
Belarus
Belgium
Belize
Benin
Bhutan
Bolivia
Bosnia and Herzegovina
Botswana*
Brazil
Brunei*
Bulgaria
Burkina Faso
Burundi
Cambodia
Cameroon
Canada
Cabo Verde
Central African Republic
Chad
Chile
China
Colombia
Comoros
Congo Democratic Republic
Congo (Republic)
Costa Rica*
Cote d' Ivoire (Ivory Coast)
Croatia
Cuba
Cyprus
Czech Republic
Denmark
Djibouti
Dominica
Dominican Republic
Ecuador
Egypt
El Salvador
Equatorial Guinea
Eritrea
Estonia
Ethiopia
Fiji
Finland*
France
Gabon
Gambia
Georgia
Germany*
Ghana*
Greece
Grenada
Guatemala
Guinea
Guinea-Bissau
Guyana
Haiti
Holy See (Vatican City)
Honduras
Hungary
Iceland*
Indonesia*
Iran
Iraq
Ireland
Italy*
Jamaica
Japan*
Jordan*
Kazakhstan
Kenya
Kiribati
Korea (North)
Korea (South)*
Kosovo
Kuwait*
Kyrgyzstan
Laos
Latvia
Lebanon
Lesotho
Liberia
Libya
Liechtenstein
Lithuania*
Luxembourg*
Macedonia
Madagascar
Malawi
Malaysia*
Maldives*
Mali
Malta*
Marshall Islands
Mauritania
Mauritius
Mexico
Micronesia
Moldova
Monaco*
Mongolia
Montenegro
Morocco
Mozambique*
Myanmar (Burma)
Namibia
Nauru
Nepal*
Netherlands
New Zealand*
Nicaragua
Niger
Nigeria
Norway
Oman*
Palau
Palestinian territory, occupied
Papua New Guinea
Panama
Paraguay*
Peru
Philippine
Poland
Portugal
Qatar*
Romania
Russia
Rwanda*
Saint Kitts and Nevis*
Saint Lucia*
Saint Vincent and the Grenadines
San Marino
São Tomé and Príncipe
Saudi Arabia*
Senegal
Serbia
Seychelles
Sierra Leone
Singapore*
Slovakia
Slovenia
Solomon Islands
South Africa
South Sudan
Spain*
Sri Lanka*
Sudan
Suriname
Swaziland
Sweden
Switzerland*
Syria
Tajikistan*
Tanzania*
Thailand*
Timor- Lest
Togo
Tonga*
Trinidad and Tobago*
Tunisia*
Turkey*
Turkmenistan
Tuvalu
Uganda
Ukraine
United Arab Emirates*
United Kingdom
Uruguay
Uzbekistan
Vanuatu
Venezuela
Vietnam
Western Samoa*
Yemen
Zambia*
Zimbabwe
Citizens of countries marked with '*' can additionally apply for the electronic tourist visa valid for 30 days, which processes within 72 hours.
If you are a citizen of the following countries, you may apply for the business Pakistan e-Visa that allows numerous entries:
Algeria
Angola
Argentina
Australia
Austria
Azerbaijan
Bahrain
Bangladesh
Belgium
Benin
Brazil
Bulgaria
Cambodia
Cameroon
Canada
Chile
China
Colombia
Comoros
Cote d' Ivoire (Ivory Coast)
Croatia
Czech Republic
Denmark
Djibouti
Ecuador
Egypt
Estonia
Finland
France
Gambia
Germany
Ghana
Greece
Guatemala
Guinea
Guinea-Bissau
Honduras
Hungary
Indonesia
Iran
Iraq
Ireland
Italy
Japan
Jordan
Kazakhstan
Kenya
Korea (South)
Kuwait
Latvia
Lebanon
Lithuania
Madagascar
Malaysia
Mauritius
Mexico
Montenegro
Morocco
Mozambique
Myanmar (Burma)
Netherlands
New Zealand
Nigeria
Norway
Oman
Panama
Paraguay
Peru
Philippines
Poland
Portugal
Qatar
Romania
Russia
Saudi Arabia
Senegal
Sierra Leone
Singapore
Slovenia
South Africa
South Sudan
Spain
Sri Lanka
Sweden
Switzerland
Tanzania
Thailand
Togo
Tunisia
Turkey
Ukraine
United Arab Emirates
United Kingdom
United States
Vietnam
If your country of citizenship is not listed, it is necessary to apply for a standard embassy visa in order to visit Pakistan.
Pakistan online visa validity
Applicants can choose between three electronic visa types as stated below:
single-entry tourist e-Visa for 30 days (valid for 30 days)
single-entry tourist e-Visa for 30 days (valid for 90 days)
multiple-entry business e-Visa valid for 5 years with each stay up to 30 days
Travellers who wish to travel to Pakistan for tourism purposes, such as visiting friends and family, going on vacation, sightseeing, and exploring, can enter with either of the single-entry permits.
The multiple-entry electronic visa can be used for all business activities, such as negotiating contracts, looking for new cooperation opportunities, signing contracts, or taking a business trip.
You can use your electronic entry permit within the validity period and you need to make sure that your passport will not expire throughout the whole duration of the trip.
Pakistan online visa requirements
To get your e-Visa, prepare your valid passport and fill out the online Pakistan visa application form with the necessary data below, such as:
name and surname
nationality
purpose of travel
travel details
email address
passport information
Pakistan online visa application process
The Government of Pakistan has mandated online visas and all visa applicants need to apply through their official website. Below are the steps that you can follow to obtain your Pakistan e-Visa:
Choose your visa and understand the eligibility and document requirements before you apply.
Please ensure that you are applying for the right visa as each visa has its own set of required documents. You must have the following on hand before you begin your application:

Complete set of supporting documents.
Photographs up to 350KB were captured as explained in the Photograph Tutorial.
Valid Credit Card/Debit Card for online payment of your application fee.

When you are ready to apply, follow the steps outlined below:

Scroll until you find the Apply Now button to launch the Pakistan Online Visa System.

Create a New Account.
Once you have your account, login to the Pakistan Online Visa System.
Complete your application.
Pay fee through a Credit Card/Debit Card.
Submit your Application.
If you have questions about how to apply, please visit: https://visa.nadra.gov.pk/how-to-apply/
You can also refer to their guideline for the online visa applications here.
Pakistan online visa fee
United Arab Emirates -> PKR 1510,25 (USD 8,18)
Saudi Arabia -> PKR 1510,25 (USD 8,18)
United Kingdom -> PKR 11077,62 (USD 60)
USA -> PKR 16616,43 (USD 90)
Oman -> PKR 4615,68 (USD 25)
Canada -> PKR 11077,62 (USD 60)
Qatar -> PKR 4615,68 (USD 25)
France -> PKR 6461,95 (USD 35)
The cost of the e-Visa will depend on your nationality, type of visa, and the length of your stay. You can also check your e-Visa fee at the official website here. 
Entry points that accept Pakistan online visa
Before you travel to Pakistan using an e-Visa, please make sure that your desired point of entry is on one of the following:
Airports:
Islamabad Airport
Lahore Airport
Peshawar Airport
Karachi Airport
Quetta Airport
Multan Airport
Rahim Yar Khan Airport
Bahawalpur Airport
Faisalabad Airport
Gwadar Airport
Sialkot Airport
Border crossing points:
Wahga Railway Station
Chamman Land Route
Torkham Land Route
Khokarapar Railway Station
Taftan Land Route
Sost Land Route
Seaports:
Karachi Sea Port
Ghassbandar Sea Port
Gwadar Sea Port
If you are travelling by another point of entry, you will need to apply for a regular visa at the Embassy.
[Total:

222

Average:

4.7

]