This article is reviewed regularly by Wego's editorial team to ensure that the content is up to date & accurate.
Reviewed November 2023
Undertaking the Hajj pilgrimage is an obligatory duty for Muslims who possess physical, mental, and financial capabilities, as it constitutes one of the fundamental principles of Islam known as the Five Pillars. Muslims who fulfill the necessary criteria will make thorough preparations to maximize their spiritual experience.
In Pakistan, Muslims typically rely on travel agencies specialized in organizing Hajj journeys to handle their pilgrimage arrangements. As the upcoming Hajj season approaches, we have compiled a list of registered Hajj operators who are offering their services this year. Please continue reading for further details.
Registered Hajj operators in Pakistan
Numerous government-approved Hajj service providers are available throughout Pakistan, offering their services to individuals interested in undertaking the Hajj pilgrimage. To avail of their services, you can contact the operators either via cellphone or telephone.
Here are a few of the registered Hajj operators officially recognized by the Ministry of Religious Affairs in Pakistan. For the complete list, please refer to this link.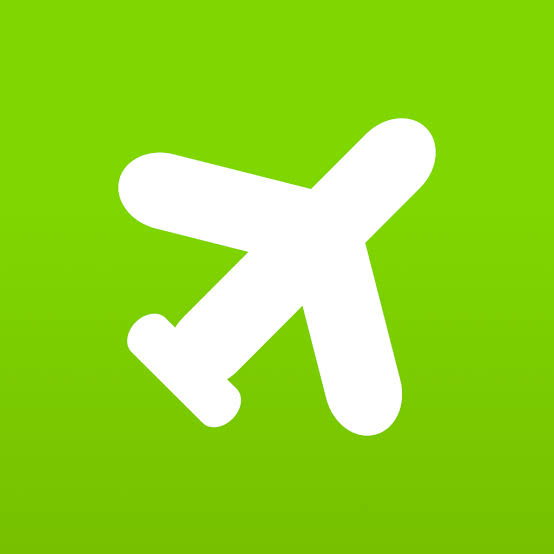 Book cheap flights to Pakistan
Islamabad
AL ATEEQ TRAVELS & TOURS PVT LTD
Phone Number: 092-51232t978
Cellphone Number: 0302-9260480
AL SHAIRE HAIJ & UMRAH SERVICES PVT LTD
Phone Number: 0512250616
Cellphone Number: 0300-5284342
7 SEAS HAJJ AND UMRAH SERVICES PVT LTD
Phone Number: 0514 862663
Cellphone Number: 0341-6000066
TALBIA SERVICES PVT LTD
Phone Number: 0512-826318
Cellphone Number: 0321-5173382
TRAVEL VALLEY PRIVATE LIMITED
Phone Number: 0512-120858
Cellphone Number: 0333-3155558
Karachi
Shahban International Travel
Phone Number: 0213-5161011
Cellphone Number: 0322-3133338
BAIT-UL-ATTEEQ PRIVATE LIMITED
Phone Number: 0213-4913389
Cellphone Number: 0332-3033717
SHAKIR TRAVELS AND TOURS PVT LTD
Phone Number: 0213-4892906
Cellphone Number: 0321-8285545
ORBIT HAJJ & UMRAH SERVICES (SMC) PVT LTD
Phone Number: 0219-9245185
Cellphone Number: 0321-2552222
AL-ARIFA PVT LTD
Phone Number: 092-2134558802
Cellphone Number: 0321-2626627
Lahore
IDARA AL HARMAIN PVT LTD
Phone Number: 0423-6624277
Cellphone Number: 0321-8453313
Sufa International Travel & Tours PVT LTD.
Phone Number: 0423 5761771
Cellphone Number: 0300-9414539
PARADIGM TOURS PRIVATE LIMITED
Phone Number: 0423-5833321
Cellphone Number: 0314-407 3213
GENEVA TRAVELS AND TOURS PVT LTD
Phone Number: 0423 6301552
Cellphone Number: 0333-4422708
AL RAZA INTERNATIONAL TOUR AND TRAVEL PVT LTD
Phone Number: 0423-5292908
Cellphone Number: 0300 4023625
Multan
UNITED HAJJ & UMRAH SERVICES CORPORATION (PVT) LIMITED
Phone Number: 0614-580336
Cellphone Number: 0334-1657412
LABBAIK HOLY TOURS PVT LTD
Phone Number:0614-501049
Cellphone Number: 0300-9634875
KARWAN-E-ABUZAR GHAFARI PVT LTD
Phone Number: 0616-210392
Cellphone Number: 0300-6323224
ZIMRI TRAVELS PVT LTD
Phone Number: 0614-501720
Cellphone Number: 0333-6119018
KARWAN-E-ALSAIM HAJJ SERVICES PVT LTD
Phone Number: 0614-572904
Cellphone Number: 0302-7777185
Peshawar
FALCON HAJJ SERVICES (PVT) LTD
Phone Number: 091-2571111
Cellphone Number: 0333 9076419
MILLI HARMAIN HAJJ AND UMRA SERVICES (PVT) LTD
Phone Number: 0972-672215
Cellphone Number: 0300-9062921
MANIAR TOURS & TRAVELS (PVT) LTD
Phone Number: 0300-9062921
Cellphone Number: 0313-8585335
MUSA KHAN HAJJ TRAVEL & TOURS (PVT) LTD
Phone Number: 9291-2217722
Cellphone Number: 0313-9160680
YASEEN HAJJ AND UMRAH SERVICES PVT LTD
Phone Number: 0091-5704647
Cellphone Number: 0307-5935847
[Total:

121

Average:

4.7

]