This article is reviewed regularly (on a monthly basis) by Wego's editorial team to ensure that the content is up to date & accurate.
Updated 3 December 2021
Pakistan's vaccination progress is showing promising results with falling numbers of cases, and will likely be bolstered by the production of the homegrown Pakistan vaccine.
Vaccinated residents can now obtain their COVID-19 vaccination certificates in person or online. How to do this and what's the purpose of acquiring a Pakistan vaccine certificate?
*Featured image is for illustration purposes only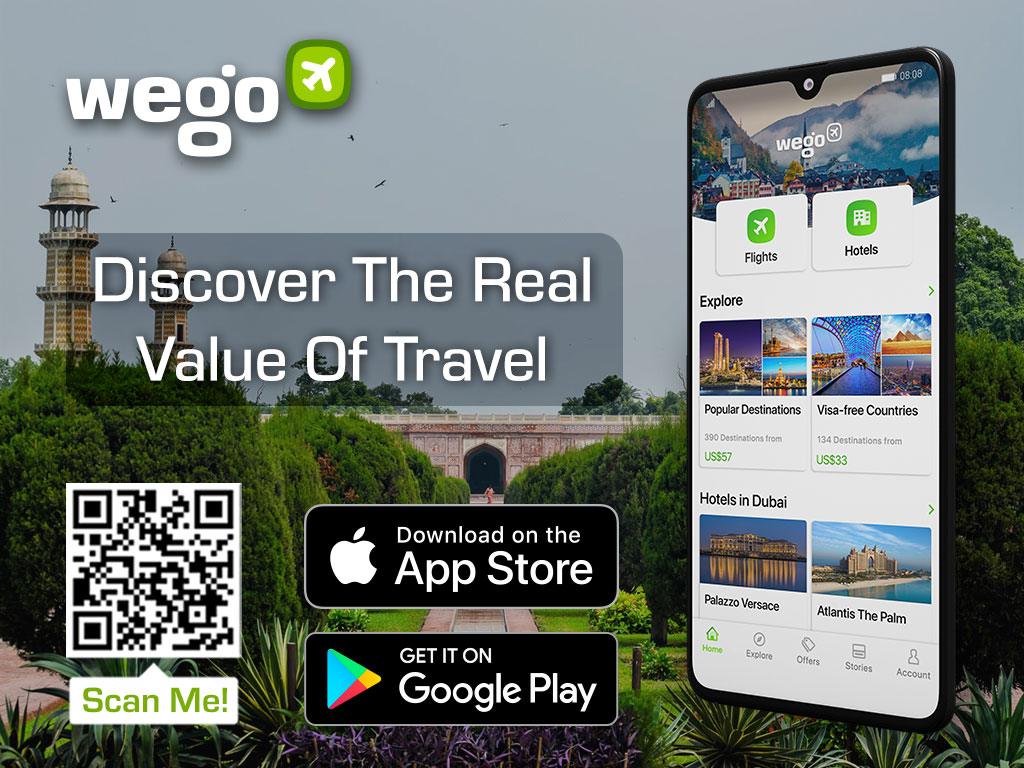 What is the NADRA vaccine certificate?
The Pakistan vaccine certificate is proof that you have taken one or both doses of any vaccine approved in the country. The National Database and Registration Authority (NADRA) has confirmed that it will issue certificates for both single-dose and double-dose coronavirus vaccines.
As of late, around 120 million doses of COVID-19 vaccines have been administered throughout Pakistan.
How to get the COVID vaccine certificate?
From NADRA Centre
Residents can pay 100 PKR at their nearest NADRA centre to pick up their certificate in person. the complete list of NADRA Centers with addresses and timings is available on www.nadra.gov.pk.
Online certificate
Alternatively vaccinated citizens can log on to the NIMS website and enter their CNIC number and issuance date. They can get their COVID-19 vaccination certificate after paying PKR 100 via debit or credit card. 
The NIMS has also published a guide on how to access the vaccine certificate:
Access NIMS website https://nims.nadra.gov.pk/
Click on the "Corona Vaccine Certificate" button and enter the required information
Once you've filled in all the necessary information, proceed to payment
Complete payment
Print payment receipt and click continue
Review the information
Download your certificate
If you need to re-print the vaccination certificate, visit the NIMS website and re-enter your details. Instead of step 2 where it asks you to put in further information, it will take you directly to the re-print option.
How can I modify the details on the vaccine certificate?
You can change certain information on your vaccination certificate —your name if there's a spelling error, passport number or nationality, for example— by visiting the website and re-entering your details. It will then direct you to the page where you can click on the "modify data on certificate" option and re-enter your details correctly.
The rest of the process is similar: enter your card details, pay the PKR 100 fee and download your certificate.
There have been numerous instances where the other details on the vaccine certificate are entered wrong, such as the name of the vaccine administered or the date of vaccination. To request for correction in your data provided for the COVID vaccine, visit the link nims.nadra.gov.pk/nims/registerComplaint
You can get them rectified by submitting an application to the vaccination centre where you had received the vaccine or by lodging a complaint on the NIMS website. Alternatively, you could also contact the helpline — 1166.
Pak COVID-19 Vaccination Pass App
The National Command and Operation Centre (NCOC) in collaboration with the NADRA has launched the 'Pak COVID-19 Vaccination Pass App'. The application has been developed to facilitate the people to carry their digital COVID-19 vaccination certificate.
Users can download their COVID-19 vaccination certificate issued through NADRA and save it on the phone. The digital certificate is official proof of COVID-19 vaccination, which is required for domestic and international travelling. Using the QR Code, the digital certificate can be verified instantaneously.
Benefits for NADRA vaccine certificate holders
Asad Umar, the Federal Planning Minister and the head of NCOC, stated that the certificates will provide residents with safe access to numerous locations throughout Pakistan and the ability to bypass strict quarantine. 
Mandatory vaccination for all
The National Command and Operation Centre (NCOC) is now seeking to make vaccination certificates mandatory for people to continue to use various services in Pakistan. Unvaccinated individuals will not be permitted to avail the following:
petrol in Lahore
public transport (including train and domestic flight)
entering shopping malls
banking and post office services are not available to those who fail to show vaccination certificates
marriage ceremonies (indoor or outdoor)
dine-in at restaurants or stay at hotels
vaccination is also required for domestic and international air travel
یکم اگست سے اندرون ملک ھوای سفر کے لیے کرونا ویکسینیشن سرٹیفکیٹ لازم ھے۔
اپنے آپ کو پریشانی سے بچانے کے لیئے 31 جولائی تک ویکسین لگوایں اور ویکسینیشن سرٹیفکیٹ حاصل کریں

— NCOC (@OfficialNcoc) July 24, 2021
The National Command and Operation Centre has also declared vaccine certificates mandatory for residents looking to book hotels, attend weddings, and dine in. There's also discussion about requiring a vaccine certificate to access OPD service or medical procedures.
The government has also linked official documentation regarding the land transfer, domicile, etc with the Pakistan vaccine certificate.
Registering vaccine details for Pakistanis abroad
Pakistani nationals who have received their vaccination abroad can now register their immunization record at the country's national database by sharing their details with the National Immunization Management System (NIMS)  and receive their COVID-19 vaccination certificate.
Countries requiring proof of vaccination
A few countries now allow fully vaccinated travellers from Pakistan to visit, even if they don't fall in the exempted categories. However, proof of vaccination – that is, your vaccination certificate – is asked for to verify your eligibility to travel.
UK
Pakistanis who have been fully vaccinated with one of the approved vaccinations listed below are allowed to enter the UK and are free from quarantine and testing.
Recognized vaccines: Astra-Zeneca, Johnson & Johnson, Moderna and Pfizer-BioNTech. The country will also recognise the Sinovac, Sinopharm Beijing, and Covaxin.
Canada
Canada welcomes fully vaccinated tourists for non-essential reasons. Fully immunized arrivals need not quarantine in Canada either.
Recognized vaccines: Pfizer-BioNTech Comirnaty, Moderna Spikevax, AstraZeneca Vaxzevria/COVISHIELD, Janssen/Johnson & Johnson
Estonia
Estonia allows all vaccinated tourists to enter, regardless of country of origin or purpose. They are not subject to any testing or quarantine requirement.
Recognized vaccines: Any vaccine authorized in Pakistan
The UAE
The Embassy of the United Arab Emirates in Islamabad has clarified that Pakistani travellers need to carry the Nadra issued vaccination certificate. However, the attestation of vaccination certificate of Covid-19 from the Embassy is not currently considered a requirement.
Recognized vaccines: Sinopharm, Pfizer-BioNTech, Hayatvax, Sputnik V, Sputnik Light, Oxford AstraZeneca, Moderna, Covishield, Janssen (Johnson & Johnson), Sinovac
Saudi Arabia
Saudi Arabia, which bars direct travel from Pakistan, requires vaccination for entry, so anyone arriving without one of those shots is required to quarantine.
Recognized vaccines: Pfizer/BioNTech: Comirnaty, Oxford/AstraZeneca: Vaxzevria, Johnson & Johnson, Moderna, Sinopharm, Sinovac.
Note that Saudi authorities announced that visitors who have completed two doses of Sinovac and Sinopharm will be allowed entry into the Kingdom, provided they take a booster dose of Pfizer, AstraZeneca, Johnson & Johnson or Moderna.