This article is reviewed regularly (on a monthly basis) by Wego's editorial team to ensure that the content is up to date & accurate.
Reviewed December 2022
Pakistan's vaccination progress is showing promising results with falling numbers of cases. Vaccinated residents can now obtain their COVID-19 vaccination certificates in person or online. How to do this and what's the purpose of acquiring a Pakistan vaccine certificate?
*Featured image is for illustration purposes only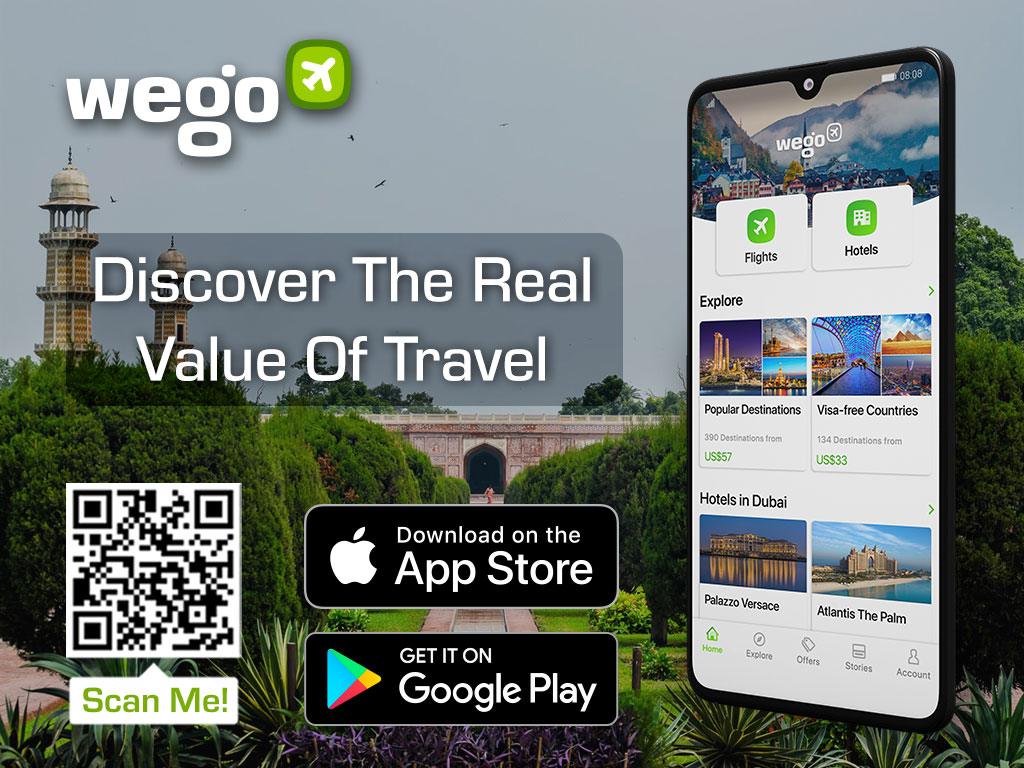 NADRA vaccine certificate
The Pakistan vaccine certificate is proof that you have taken one or both doses of any vaccine approved in the country. The National Database and Registration Authority (NADRA) has confirmed that it will issue certificates for both single-dose and double-dose coronavirus vaccines.
As only fully vaccinated Pakistani residents aged 18 and above are permitted to travel domestically and internationally, here's how you can download the NADRA vaccine certificate in Pakistan.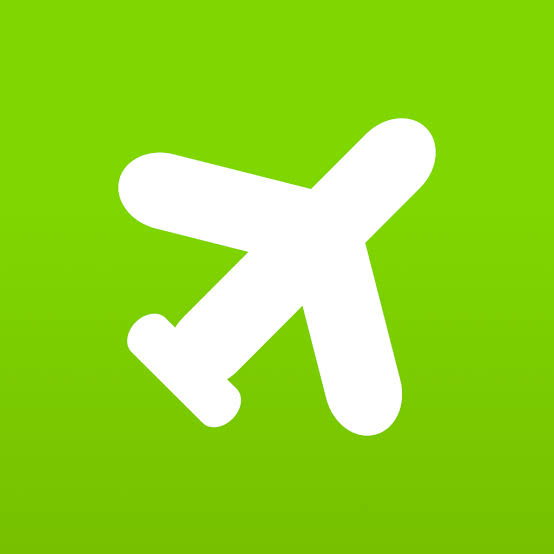 Book cheap flights to Pakistan
NADRA vaccine certificate download
From NADRA Centre
Residents can pay 100 PKR at their nearest NADRA centre to pick up their certificates in person. the complete list of NADRA Centers with addresses and timings is available at www.nadra.gov.pk.
NADRA covid vaccine certificate online
Alternatively vaccinated citizens can log on to the NIMS website and enter their CNIC number and issuance date. They can get their COVID-19 vaccination certificate after paying PKR 100 via debit or credit card (master or visa) or at a nearby e-Sahulat franchise.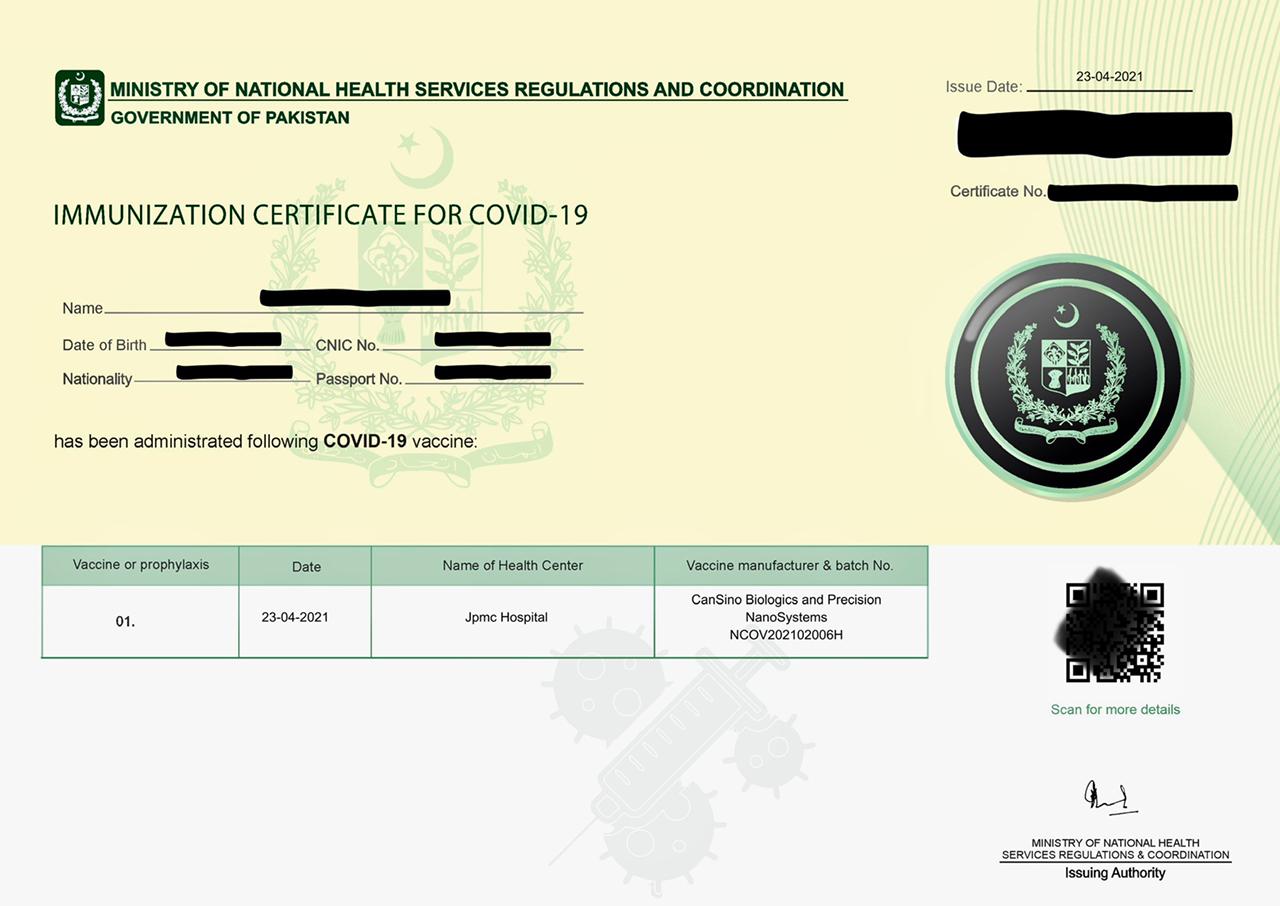 Sample certificate © Geo.tv
The NIMS has also published a guide on how to access the vaccine certificate:
Access NIMS website https://nims.nadra.gov.pk/
Click on the "Corona Vaccine Certificate" button and enter the required information
Once you've filled in all the necessary information, proceed to the payment
Complete payment
Print the payment receipt and click continue
Review the information
Download your certificate
If you need to re-print the vaccination certificate, visit the NIMS website and re-enter your details. Instead of step 2 where it asks you to put in further information, it will take you directly to the re-print option.
How to download the booster dose certificate?
The National Command and Operation Centre (NCOC) states that booster dose certificates can be obtained by following the existing procedure through NADRA with the entry of the additional dose to it. Please check our Pakistan booster dose article to get more information regarding Pakistan's booster dose programme.
How to check NADRA vaccine certificate?
To verify your NADRA vaccine certificate follow the steps given below:
Click on the vaccine verification link here.
Provide your vaccine certificate number.
Insert the captcha correctly and click on 'Verify'.
You will now be able to verify your NADRA vaccine certificate.
How can I modify the details on the vaccine certificate?
You can change certain information on your vaccination certificate —your name if there's a spelling error, passport number or nationality, for example— by visiting the website and re-entering your details. It will then direct you to the page where you can click on the "modify data on certificate" option and re-enter your details correctly.
The rest of the process is similar: enter your card details, pay the PKR 100 fee and download your certificate.
There have been numerous instances where the other details on the vaccine certificate are entered wrongs, such as the name of the vaccine administered or the date of vaccination. To request the correction in your data provided for the COVID vaccine, visit the link nims.nadra.gov.pk/nims/registerComplaint
You can get them rectified by submitting an application to the vaccination centre where you received the vaccine or by lodging a complaint on the NIMS website. Alternatively, you could also contact the helpline — 1166.
NADRA vaccine certificate for overseas Pakistanis
Pakistani nationals who have received their vaccination abroad can now register their immunization record at the country's national database by sharing their details with the National Immunization Management System (NIMS)  and receive their COVID-19 vaccination certificate.
NADRA vaccine certificate complaint
If you have any complaints or issues with your vaccine certificate details, you can issue a complaint with NADRA.To check the status of your complaint:
Visit nims.nadra.gov.pk
Enter your passport and complaint number
View the status of your complaint
Pak COVID-19 Vaccination Pass App
The National Command and Operation Centre (NCOC) in collaboration with the NADRA has launched the 'Pak COVID-19 Vaccination Pass App'. The application has been developed to facilitate people to carry their digital COVID-19 vaccination certificate.
Users can download their COVID-19 vaccination certificate issued through NADRA and save it on their phone. The digital certificate is official proof of COVID-19 vaccination, which is required for domestic and international travelling. Using the QR Code, the digital certificate can be verified instantaneously.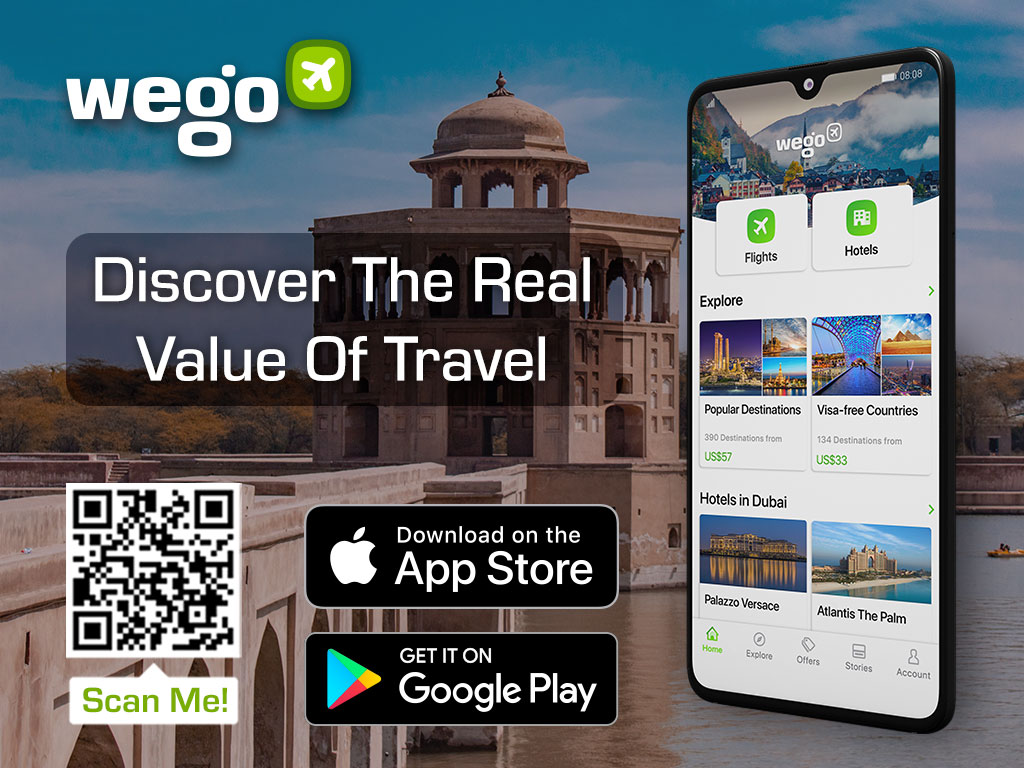 [Total: 205 Average: 4.8]