This article is reviewed regularly (on a monthly basis) by Wego's editorial team to ensure that the content is up to date & accurate.
Updated January 2023
Qatar is among the more popular Middle Eastern destination for Filipino expats. This is mainly due to the country's extensive job opportunities extending to both skilled labors such as machine operators and construction workers, as well as domestic and household service workers.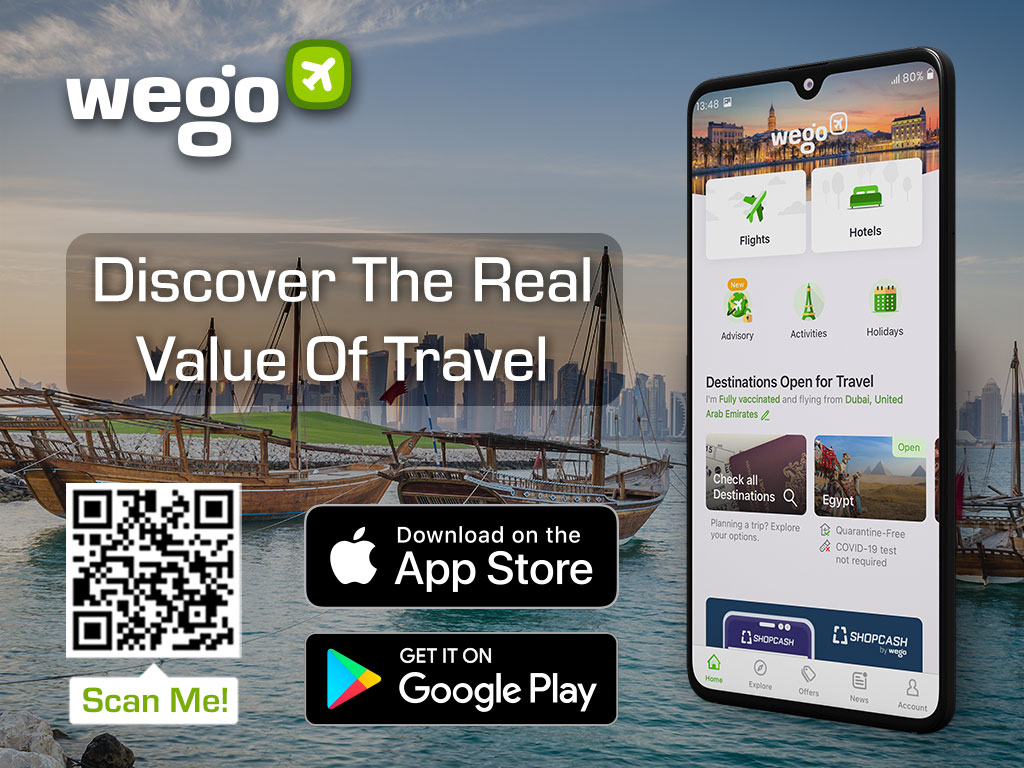 Naturally, having a valid passport is a crucial element in maintaining their tenure in Qatar regardless of what type of job an expat holds. For those looking to renew their passport, here is the latest guide on passport renewal for Filipino expats in Qatar; requirements, cost, application, and processing time.
Passport renewal with DFA
DFA passport appointment is a system launched by the DFA to ensure the most seamless and convenient passport application services for those who are eligible. Applicants are able to set up an appointment from any part of the world as long as there is a Philippine embassy or consulate providing passport for release services. The services available are new passport issuance, passport renewal, and loss of passport.
You are required to secure your appointment online before visiting the nearest DFA satellite. Please follow the steps below to schedule the appointment:
visit the DFA website
choose the DFA office you wish to visit
choose your preferred date and time
fill out the form with all the necessary information
select the intended service (new application, renewal, or loss of passport)
pay the fees
Please note that the paid fees are non-refundable, so make sure you show up on the chosen date at the DFA office. If it is not possible for you to attend the appointment, you may request a reschedule.
For more information, check out our article on DFA Appointment below:
Philippines passport renewal requirements in Qatar
In essence, renewing your Filipino passport in Qatar requires only the following documents: 
your most recent passport and one (1) photocopy of the passport data page
However, if you're a minor (less than 18 years of age), additional requirements are applicable: 
copy of Report of Birth issued by the Embassy (if born in Qatar) or copy of Philippine Statistics Authority (PSA) issued birth certificate (if born in the Philippines);

copy of Qatar ID (QID) or passport of the accompanying mother. If accompanied by the father, a copy of the parent's marriage certificate from the PSA/NSO must be produced as an additional requirement to establish paternity
In the event that you've lost or misplaced your passport, the following requirements must be met:
present the original and one (1) photocopy of birth certificate from the PSA and authenticated (or with red ribbon) by DFA;

for married women, an original and photocopy of their marriage certificate from the PSA and authenticated (or with red ribbon) by DFA;

police report (with English translation);

the original and one (1) photocopy of any Philippine-issued ID, such as driver's license, voter's ID, PRC ID, etc.

photocopy of data page of lost passport, if available;

duly accomplished passport application form (Adult or Minor form);

affidavit of Loss;
Do note that in all cases, personal appearance following an appointment is mandatory.
Where to renew a Philippines passport in Qatar?
Starting January 1, 2023, the new location of PaRC will be at:
Office No. 22, 5th floor, Al Reem Tower (Opposite Intercontinental Hotel)
Al Wahda Street
West Bay
Doha, Qatar.
Google Location
Operating hours of PaRC is from 8AM to 5PM from Sundays to Saturdays. 
What is the process to renew Philippines passport in Qatar?
The passport renewal process is streamlined and relatively hassle-free, provided all the necessary documents have been gathered. Here is a step by step guide to renewing your passport in Qatar
Register at your preferred location
After gathering the required documents, determine where you would like to renew your passport. For the Philippine Embassy, you can register here. For the PaRC, you can do so here.  
Upon completing your online registration, an email confirmation will then be sent to you concerning your appointment date and time. Remember to carry with you the appointment email confirmation to be shown to the staff attendant/security guard.
Attend your scheduled appointment
On the day of your appointment, proceed to the relevant authority and submit all the required documents to be verified. Upon submission, you will be provided with a slip necessary to complete your payment. 
Make the payment
Proceed to the cashier and make your payment. Please note that there will be additional fees associated with lost passports. More on this below.
Get your picture and biometrics taken
You will then have your picture and biometrics registered into the system. Once completed, you can confirm the pick-up date of your new passport online.
Claiming your renewed passport
After your passport has been made available, you can pick up your passport at the Philippine Embassy personally. If you're unavailable, you can designate someone to pick up your passport in your stead. Note that this will involve you creating an authorization letter.
For the PaRC, you can either claim your passport personally or you can arrange for it to be mailed to you. Please do check out their website for more details.
How long will the passport renewal process take?
On average, the passport renewal processing time takes 30 – 45 days. You can track the availability of your passport for pick-up here. 
What is the fee for the passport renewal in Qatar?
If you're applying through the Philippine Embassy, the passport renewal process costs QR 240. If applying through the PaRC, there will be an additional convenience fee of QR 91 on top of the QR 240 passport renewal fee. 
For lost passports, additional costs are as follows:
QR 100 – for Affidavit of Loss;

QR 100 – Verification fee, if the lost passport is valid

QR 600 – for replacement.
Please note that all payments must be made in cash. Please bring the exact amount to speed up the renewal process.
[Total:

172

Average:

4.8

]