This article is reviewed regularly (on a monthly basis) by Wego's editorial team to ensure that the content is up to date & accurate.
Updated 6 May 2021
The small island state of Singapore has been lauded as one of the successful countries in terms of their handling the coronavirus pandemic with its relatively small numbers of cases and deaths.
Now, with the advent of the vaccination program, the country is hoping to leap back to a normal post-COVID life soon enough. Find out more about the Pfizer vaccination program underway in Singapore.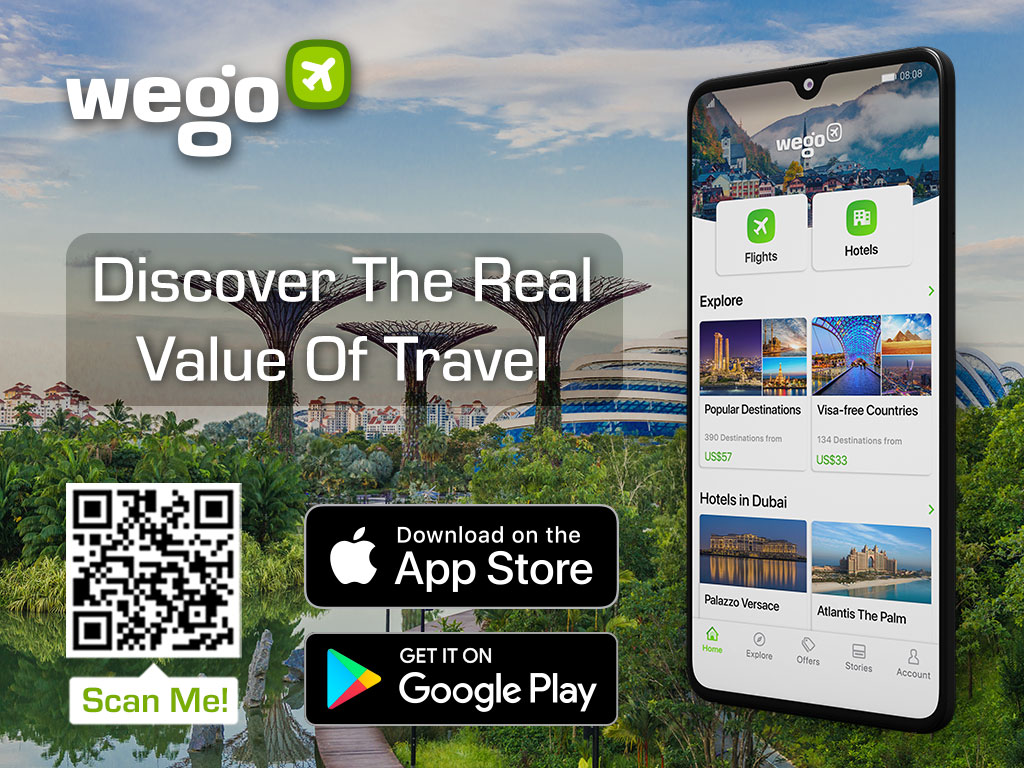 How does the Pfizer vaccine work?
Among the available COVID-19 vaccines, there are four distinct types, namely, whole virus (this can again be a weakened form or inactivated coronavirus), protein subunit, nucleic acid (RNA or DNA), and viral vector.
The Pfizer-BioNTech COVID-29 vaccine BNT162b2 is a messenger Ribonucleic Acid (mRNA) vaccine meaning that the vaccine carries genetic instructions that help the recipient's cells to produce protein pieces that trigger immune system response. The response is in form of the reproduction of millions of copies of spike protein which stimulates the making of antibodies.
This is the same spike protein that is available in the coronavirus and used to enter the cells in the human body. If a sufficient number of antibodies are produced in the human body with the mRNA vaccine, they will prevent the coronavirus SARS-CoV-2 from proliferating, thus protecting the recipient from COVID-19.
The spike proteins are however incapable of forming SARS CoV-2 viruses or causing COVID-19 infection. The vaccine mRNA only persists for two days before it is naturally broken down by the body. It does not enter the nucleus of cells and hence cannot interfere with the DNA of the vaccine recipient.
How effective is the Pfizer vaccine?
The Pfizer vaccine works best with two doses where the second one is registered 21 days after the first one. On administration of the first dose, the immune system is alerted, and post the second one, it gets a boost, thus providing the immunity to fight off the virus. Efficacy is 52% after the first dose and raises up to 95% after the second jab. So, it takes around four weeks to build immunity after the first dose (could happen earlier as well).
Furthermore, the vaccine continues to be effective for at least two months with no signs of waning protection. The Ministry of Health will continue to monitor and review further data on the duration of immunity.
It is also strongly recommended that you should complete the vaccine course i.e. take both the doses before you leave the city.
Does it provide protection against newer strains of the virus?
At present, there is no evidence at this time suggesting that the Pfizer-BioNTech and Moderna's vaccines do not protect against specific COVID-19 strains, including the UK's reported variant. MOH is closely monitoring this issue.
Is the Pfizer vaccine halal?
According to the Majlis Ugama Islam Singapura (Islamic Religious Council of Singapore), COVID-19 vaccines are permissible for Muslim use. The MUIS advises and encourages Muslims to be vaccinated once it is available and when the vaccine has been medically authorized as safe and effective, as this is a basic necessity to protect lives in the context of a global pandemic.
Are there any reported side effects?
There have been reports of minor side effects from taking the Pfizer vaccine according to the Singaporean authorities as follows:
Pain, redness, swelling at the injection site
Fever, chills
Headache, muscle pain, joint pain
Tiredness
Lymph node swelling at neck or arms
To manage the pain, fever and headache, you may take paracetamol 1 to 2 tablets every 6 hours as needed. For tiredness and lymph node swelling, getting some rest is the best course of action as they will subside in about a week or so. Consider seeing a doctor if the side effects persist or get worse, or the fever persists for more than 48 hours (2 days).
In very rare cases, this vaccine can cause a severe allergic reaction. Signs of a severe allergic reaction include: difficulty breathing, swelling of your face, throat, eyes or lips, a fast heartbeat, dizziness and weakness, a bad rash all over your body. If you experience a severe allergic reaction, seek medical attention immediately. Call 995 or go to the nearest A&E immediately.
Singaporean authorities have received some reports of adverse side effects from a number of people who have received the Pfizer vaccine. These reports will be submitted to the COVID-19 vaccination expert panel for review and recommendations.
Who'll get the Pfizer vaccine in Singapore?
All Singaporeans, long-term residents in Singapore and migrant workers will be offered the vaccine by end-2021.
Note that the vaccine will also be available to all overseas Singaporeans and Permanent Residents medically eligible for the vaccine, provided they fly back to the country when it is their turn as per the priority list.
Singapore Residents aged 45 to 59 are now in the priority group to register interest for COVID-19 vaccination.

Simply follow these 3 steps to do so 👇 pic.twitter.com/2k0NlFrQnq

— Singapore Government (@govsingapore) May 5, 2021
The vaccination strategy of Singapore gives preference to those who are more susceptible to the coronavirus and at higher risk. Priority will be given to:
Healthcare and frontline workers
Vulnerable groups (e.g. the elderly; those at greater risk of severe disease from COVID-19 infection)
Until the safety and efficacy of the Pfizer vaccine in the case of the following groups are confirmed, vaccination will be deferred for them:
Pregnant women
Those with compromised immunity
Children under 16 years old
It is also not advisable for those with a history of anaphylaxis or severe allergic reactions.
Vaccination, although highly recommended, hasn't been mandatory in Singapore.
Where and when to get the Pfizer shots in Singapore?
Vaccinations for healthcare workers started on December of lastb year. As of May 2021, vaccinations for prioritized groups now extend to the elderly (aged 70 and above), frontline workers, and those aged 45 – 59.
Here is a complete list of vaccination centers providing the Pfizer vaccine in Singapore.
Central
Raffles City Convention Centre
252 North Bridge Road, Singapore 179103, Level 4 Orchard Room
Tanjong Pagar Community Club
101 Cantonment Road, Singapore 089774
Jalan Besar Community Club
69 Jellicoe Road, Singapore 208737
Bishan Community Club
51 Bishan Street 13, Singapore 579799
Queenstown Community Centre
365 Commonwealth Avenue, Singapore 149732
Toa Payoh West Community Club
200 Lorong 2 Toa Payoh, Singapore 319642
Marine Parade Community Club
278 Marine Parade Road, Singapore 449282
Bukit Timah Community Club
20 Toh Yi Drive, Singapore 596569
Geylang Serai Community Club
1 Engku Aman Turn, #01-01, Wisma Geylang Serai, Singapore 408528
East
Changi Airport Terminal 4
10 Airport Boulevard #01-01 Passenger Building Terminal 4 Singapore 819665
Bedok Community Centre
850 New Upper Changi Road, Singapore 467352
Pasir Ris Elias Community Club
93 Pasir Ris Drive 3, Singapore 519498
Arena@ Our Tampines Hub (Hockey Court)
1 Tampines Walk, Singapore 528523
North
Woodlands Galaxy Community Club
31 Woodlands Avenue 6, Singapore 738991
Canberra Community Club
2 Sembawang Crescent, Singapore 757632
Nee Soon East Community Club
1 Yishun Avenue 9, Singapore 768893
North East
The Serangoon Community Club
10 Serangoon North Avenue 2, Singapore 555877
Sengkang Community Club
2 Sengkang Square, #01-01 Sengkang Community Hub, Singapore 545025
Hougang Community Club
35 Hougang Avenue 3, Singapore 538840
Teck Ghee Community Club
861 Ang Mo Kio Avenue 10, Singapore 569734
West
Former Hong Kah Secondary School
931 Jurong West Street 42, Singapore 649370
Taman Jurong Community Club
1 Yung Sheng Road, Singapore 618495
Yuhua Community Club
90 Boon Lay Way, Singapore 609958
Nanyang Community Club
60 Jurong West Street 91, Singapore 649040
Clementi Community Centre
220 Clementi Avenue 4, Singapore 129880
Senja-Cashew Community Club
101 Bukit Panjang Road, Singapore 679910
Chua Chu Kang Community Club
35 Teck Whye Avenue, Singapore 688892
Please note that all vaccination are by appointment only.
Registering for the vaccination
For healthcare and frontline workers, if your employer has submitted your details to MOH for pre-registration, you will receive a link to book your appointments with a unique booking code sent by SMS.
For seniors from 60 years old and others in the priority group, you may register your interest using the link or at any community centre/club with your NRIC / FIN.
Word of caution: Scam messages and phone calls are rampant in the wake of the vaccination program. Do not provide any personal or financial details, as the MOH doesn't request it. Make sure the link in the SMS ends with '.gov.sg' before clicking on it.
In case of any queries, you can call the MOH hotline at 1800-333-9999.
How much will the Pfizer vaccine cost?
The COVID vaccine will be administered free of charge to all Singaporeans who wish to be vaccinated.
Latest updates on the Pfizer Vaccine in Singapore
Individuals in the age range of 45 to 59 are now in the priority group to receive the vaccination.