This article is reviewed regularly by Wego's editorial team to ensure that the content is up to date & accurate. 
Updated 19 July 2021
In a  bid to safeguard the health and safety of its citizens and residents, the government of the Philippines is implementing strict restrictions on international travel to and from the country.
Moreover, strict regulations and quarantine guidelines are in force for all incoming passengers, which of course begs the question; do you need to quarantine on entering the Philippines? Where should you quarantine? For how long? Keep reading to find out.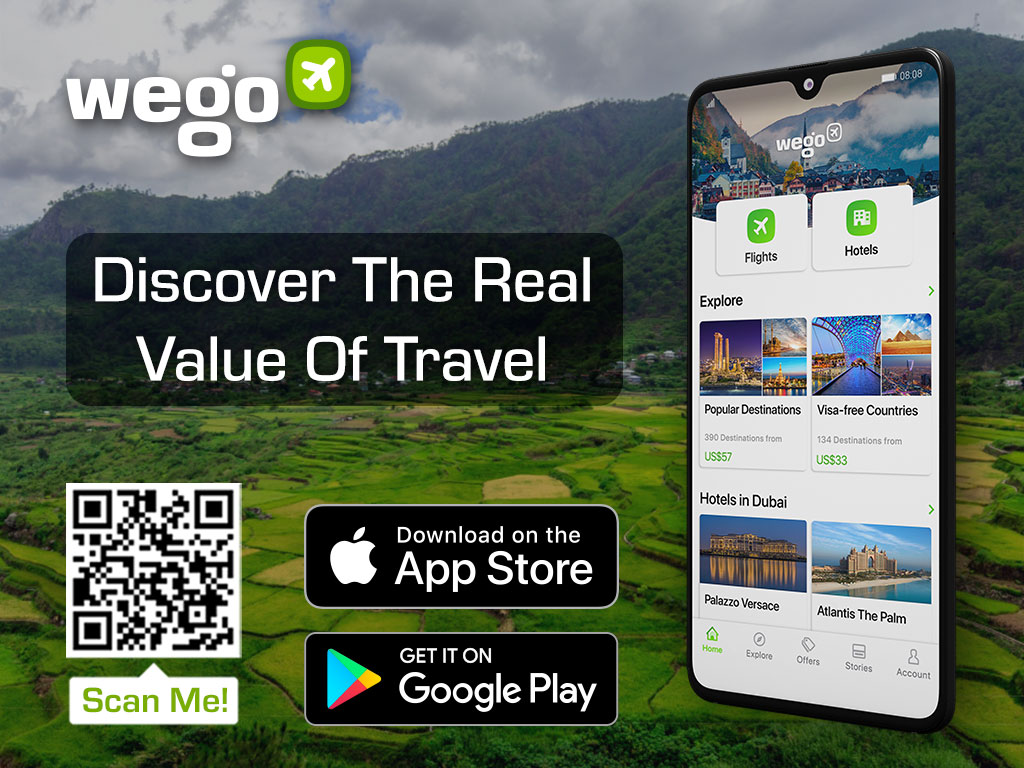 The Philippines entry requirements
The Philippines is not currently open for tourism, consequently, all international flights to and from the country are allowed only for essential purposes. Additionally, the Philippines is now under curfew and an interstate travel ban is in place. All arrivals to Philippines must mandatorily download the Traze App to generate and scan their QR code when entering in, boarding from, and upon arriving in all Philippine Airports. 
To learn more about eligible travellers to the Philippines, check out our Philippines travel ban article.
Testing and quarantine requirements
All arrivals to the Philippine nationals, including both OFWs and non-OFWs, and other eligible passengers must take a COVID-19 RT-PCR test upon arrival followed by a 14-day quarantine.
Arrivals will be tested on the seventh (7th) day of their 14-day quarantine stay, 10 of which shall be observed at an accredited quarantine hotel/facility, and the remaining days for home quarantine under the supervision of the Local Government Unit of their residence. Day one (1) starts on the day of the passenger's arrival.
The cost of the RT-PCR test on the 7th day of arrival/quarantine will be at the traveller's expense, except for OFWs, which shall be shouldered by OWWA/LMAs. 
Please note that children and infants are not exempt from the quarantine and testing requirements. For minimized discomfort, infants will be swabbed through the mouth.
Allowances for vaccinated arrivals
Travellers who are fully vaccinated in the Philippines regardless of travel history, and those vaccinated abroad who stayed exclusively in "Green" countries/jurisdictions in the past fourteen days immediately preceding arrival must only undergo a 7-day quarantine, and an RT-PCR test administered on the 5th day of their quarantine stay. Fully-vaccinated travelers must carry sufficient proof of their vaccination during their travel. 
The following countries are the countries classified as "Green":
Albania
American Samoa
Anguilla
Antigua and Barbuda
Australia
Benin
Belize
The British Virgin Islands
Brunei
Burkina Faso
Burundi
Cayman Islands
Chad
China
Cote d' Ivoire (Ivory Coast)
Eswatini
Falkland Islands
French Polynesia
Gambia
Ghana
Greenland
Grenada
Hong Kong
Iceland
Isle of Man
Israel
Laos
Liberia
Malawi
Malta
Marshall Islands
Mauritius
Micronesia
Montserrat
Morocco
Mozambique
New Caledonia
New Zealand
Niger
Nigeria
Northern Mariana Islands
Palau
Rwanda
Saba
Saint Barthelemy
Saint Kitts and Nevis
Saint Pierre and Miquelon
Sierra Leone
Senegal
Singapore
Sint Eustatius
South Korea
Taiwan
Togo
Turks and Caicos Islands (UK)
Vietnam
Zimbabwe
To be considered fully vaccinated, at least 14 days have elapsed following the administering of the second dose or at least 14 days after having received a single-dose vaccine.
Please note that this is only applicable for travelers who have been fully vaccinated in the Philippines by accredited local vaccine administrators and Local Government Units.
Filipino Nationals and non-Filipinos who received their vaccination outside the Philippines are NOT eligible for the exemption and reduced mandatory quarantine.
Philippines quarantine hotels
All international arrivals entering the Philippines from each entry point must have a confirmed booking for the first ten days following arrival. Depending on the entry point, the available hotels may be consulted at the following:
Please note that the quarantine hotels are classified as suitable for 'mandatory' and 'stringent' quarantines.