This article is reviewed regularly (on a monthly basis) by Wego's editorial team to ensure that the content is up to date & accurate.
Last updated December 2020
The coronavirus has brought about new definitions of a normal lifestyle, or the 'new normal'. Isolations, quarantine, social distancing, PPEs, masks, and extensive sanitization have become a part of our daily lives. But, at a time when things are slowly getting back to normal in many places across the world, India is still trying to stay afloat in its warfare with the deadly virus that shows no sign of receding yet.
Lakhs of tests are being conducted every day to detect the virus and initiate necessary treatment for the affected individuals. Curfews and containment zones are being marked to trim down the community transmission as much as possible. As of December 14, the country has recorded a total of 98.84 lakhs (1 lakh = 100,000) confirmed COVID positive cases with 1,43,393 deaths.
Pune and Coronavirus
Once home to the Maratha Empire, today, the state is dotted with sprawling metropolitan cities like Mumbai and Pune. In the wake of the pandemic, Delhi, the capital city of India had become a COVID 19 hotspot in the country. But in September, Pune overtook it to become the new coronavirus capital of India. The spread has been fast and furious. Up to December 14, the number of total cases has crawled up to a whopping 3,62,312  in the Pune district with 7626 deaths and 3,37,755 discharged cases, bringing down the mortality rate to 2.10%.
Traveling to Pune anytime soon? Read along to get all details about Pune Quarantine Guidelines for all inbound travelers. And while you do so, don't forget to follow every bit of the precautionary guidelines.
Quarantine Guidelines for Travelers to Pune
International Passengers in Pune
All international passengers arriving in India must undergo 14 days of mandatory quarantine. For the first week, they have to stay in paid institutional quarantine at designated hotels that they can choose according to their budget. Some states necessitate the conduction of a swab test during this period. If still found asymptomatic, travelers will need to stay in home quarantine for the next seven days.
If there's a reason for distress, the traveler may be allowed to flout the institutional quarantine period and instead opt for home quarantine for 14 days. Medical issues, death in the family, or pregnancy can be mentioned in the undertaking that they'd need to sign, in case they want an exemption. If traveling with kids under the age of 10, a similar request can be made. The application for the exemption must be submitted online at newdelhiairport.in at least 72 hours before scheduled travel for the considerations from government officials.
During the initial days of the Vande Bharat Mission, the Pune district administration had mandated a 24-hour quarantine period for all international arrivals after thermal screening at the airport. It was followed by the necessary home quarantine period. Symptomatic passengers were sent to COVID centers like Naidu Hospital in the city.
From 8 August, the Union Ministry is allowing other international passengers to receive the exemption from institutional quarantine if they are carrying a COVID 19 negative RT-PCR test from an authentic source. The test cannot be any older than 96 hours before arrival. All necessary documents also must be submitted online before boarding the flight.
Passengers traveling with permission for the exemption must have the Arogya Setu app installed on their mobile device. Failure to comply may result in restriction from boarding the flight.
Those planning to travel to Pune, take a look at these guidelines before commencing your journey. As per the rules, all passengers must undergo 14 days of home quarantine while domestic pax intending to exit Pune within 7 days of arrival shall be exempted from quarantine. pic.twitter.com/OJTyxHB6L7

— Airports Authority of India (@AAI_Official) August 11, 2020
Domestic passengers in Pune
Domestic travelers—for example, individuals flying to the city for business—who intend to stay no longer than 7 days are not required to undergo the 2 weeks quarantine period. They will need to produce a proof for their return while opting for the exemption from quarantine.
The 14 day home quarantine is no longer mandatory for asymptomatic travellers. Passengers need to fill up their health status details on the Aarogya Setu app and after disembarking at the airport, they also have to submit a health declaration form.
It is necessary for individuals coming from NCR/DELHI, Rajasthan, Gujarat & Goa to carry an RT-PCR report issued not earlier than 72 hours before the scheduled time of landing, or they will have to take the test at the airport at their expense.
Quarantine Facilities in Pune
As the COVID hospitals in the Pune city is brimming with an increasing number of patients beyond their capacity, hospitals and municipal corporations have entered into tie-ups with the hospitality sector to set up private COVID care centers in the region. They are housing asymptomatic patients and those with mild symptoms who aren't in need of any intensive care. Incoming travelers who have been marked as 'Home Quarantined' at the airport can also choose to stay at these quarantine hotels in Pune.
For travelers and COVID patients, this means having a doctor-on-call and a nurse at the facility who'd be monitoring their health round the clock. Should there be an emergency, it can be taken care of immediately. It also helps to keep family members of the infected individuals away from the possibility of transmission. Some of the Pune quarantine hotels are:
Hotel Kapila
This property on Dhole Patil Road, in alliance with Ruby Hall Clinic, is serving as a quarantine/isolation facility. Some of its rooms have been converted into special COVID care rooms and are being regularly sanitized for the same purpose.
Hotel Bizz Tamanna
This one is another COVID care center in Hinjewadi Phase I. You can safely quarantine at Bizz Tamanna and put to rest your fears of infecting your loves at home.
Hotel Nandanvan
Jain International Trade Organization has also come forward to establish an association between Kamla Nursing Home and Hotel Nandanvan on the FC Road. For those in need of a quarantine center who cannot pay for the exorbitant prices at some of the star hotel-turned-quarantine centers, this social organization is offering free quarantine stay at the hotel.
In times of crisis, these hotels are serving as a safe abode for travelers and some home quarantine-bound COVID patients. As they are mostly in partnership with the hospitals in the city, bookings for the same may be done only after consultation with the respective hospital and medical staff.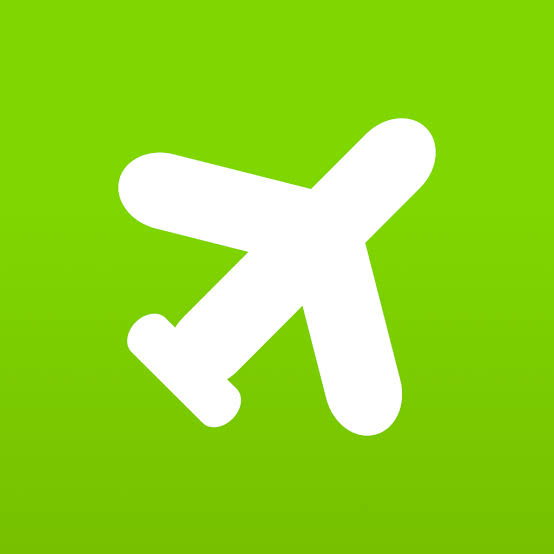 Check out budget-friendly hotels in Pune on Wego for quarantine stay
[wp-faq-schema title="FAQs" accordion=1]