This article is reviewed regularly (on a monthly basis) by Wego's editorial team to ensure that the content is up to date & accurate.
Last updated 6 May 2021
Despite keeping the transmission of coronavirus in check right up till March 2021, Punjab is now witnessing record spikes in new cases. With an acute shortage of oxygen supply and hospital beds for the patients worsening the situation further, all hopes for a decline in the case count are now pinned on the lockdown measures implemented by the state's cabinet.
Here's everything you need to know about this lockdown: what's open, what's not, and who's exempted.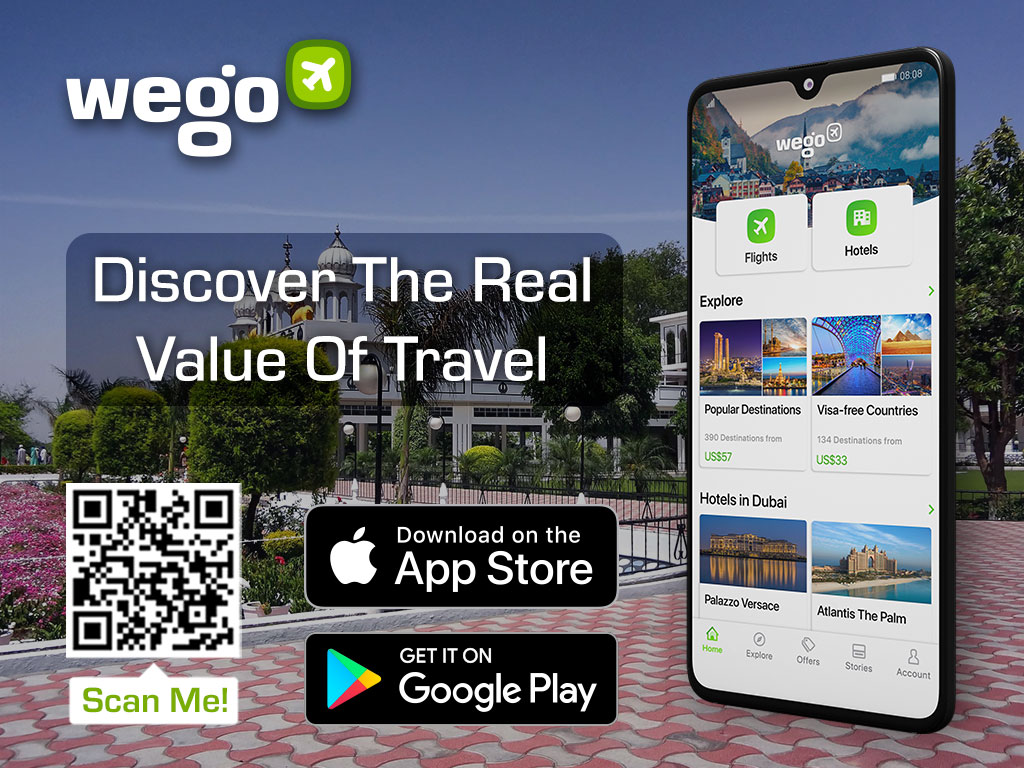 Punjab lockdown
Considering the steadily increasing COVID cases in the state, Punjab's Chief Minister, Amarinder Singh has announced a weekend lockdown as well as extended the existing night curfew for two more hours.
The night curfew will now start at 6 PM and will go on till 5 AM every day. On weekends, the lockdown will start at 6 PM on Fridays and will be lifted at 5 AM on Mondays.
New restrictions, in addition to the earlier ones, will remain in effect till 15 May, as per the Punjab Home Department's directive to all deputy commissioners and district police chiefs.
What is allowed?
All the following shops and establishments are allowed to open till 5 pm except during the weekend curfew (from 6 pm on Friday upto 5 am on Monday)
Shops selling fertilisers, seeds, insecticides, pesticides, agriculture machinery, agriculture / horticulture implements, etc
Kirana and grocery shops including PDS shops
Retail and wholesale liquor vends (but ahatas not to open)
Shops selling industrial materials, hardware items, tools, motors, pipes etc.
Restaurants and hotels can also provide takeaway and home delivery, except on Sundays. 50% staff strength is only allowed at government offices.
What is closed?
According to latest guidelines:
All shops and public places will be compulsorily closed during the curfew hours during weekdays as well as on the weekends.
All educational institutions will remain closed but the teaching and non-teaching staff of government schools to attend duty. Also, all recruitment exams will be postponed.
All shops selling non-essential items will remain shut.
All bars, cinema halls, auditoriums, gyms, spas, coaching centres, sports complexes will be closed.
All private offices have been told to work from home only.
No gathering of more than 10 people, including for weddings, cremations and funerals, will be allowed. Villages will hold vigil to ensure orders related to night and weekend curfews are complied with.
Religious places will be closed at 6 pm every day and there must be no overcrowding. There will also be RT-PCR testing of street vendors and social distancing must be maintained in vegetable markets, according to the directives of the state home department.
With a ban on social, cultural, sports and other gatherings already in place, there will also be a complete ban on government functions, such as inaugurations, foundation stone laying ceremonies unless permission of the deputy commissioner has been obtained.
Punjab has also shut down its iron and steel industries in a desperate attempt to divert the oxygen to COVID patients.
Will transport facilities be available?
Yes, public transport facilities including buses, taxis and auto-rickshaws will all be available, but will be capped at 50% seating capacity.
All four-wheeler passenger vehicles, including cars and taxis, will not be allowed to seat more than two passengers in the state. However, vehicles carrying patients to hospitals will be exempted, as per the directions. Pillion riding on scooters and motorcycles will not be allowed except for those belonging to the same family and living in the same house.
Can you travel to/from Punjab during the lockdown?
Yes, you can.
Negative coronavirus test report must for those entering the state via air, rail or road as part of added curbs. Anybody arriving in Punjab must have a negative COVID-19 report, which is not more than 72-hour old or produces a vaccination certificate, at least of one dose, over two weeks old, the order stated.
Passengers from the Delhi NCR region will have to register online and home quarantine for 14 days. Registration can be done through the Punjab government's official website or the COVA app (Google Play or Apple Store).
What is the Punjab e-Pass and who needs it?
If you wish to move during the lockdown, you will have to apply for a lockdown e-pass here.
PLEASE NOTE:
e-Pass is being issued for those who are engaged in providing essential services like health, manufacturing transport storage, shops, banking media persons
Others kindly DO NOT submit this form, except in medical emergency.
Submit valid supporting documents otherwise application will be rejected.
For interstate travel through car, you can gain your pass here.