This article has been reviewed and fact-checked by Wego's editorial team.
Qatar Airways has announced a strategic partnership with FC Internazionale Milano (Inter), adding the top-tier Italian football team to its sports sponsorship portfolio. The collaboration was unveiled at the Dubai Airshow 2023, according to Wego.
As part of the multi-year agreement, Qatar Airways has been designated as the Official Global Airline Partner of the club. The partnership encompasses branding, hospitality, and marketing rights, along with exclusive travel solutions for Inter fans.
This deal is a strategic move aimed at bolstering Qatar Airways' footprint across Italy and Europe, aligning with the airline's expansion objectives in these crucial markets. The partnership extends to group-wide rights with Inter, including designating Hamad International Airport as the 'Official Airport,' Qatar Duty-Free as the 'Official Duty-Free', Qatar Airways Privilege Club as the 'Official Frequent Flyer Programme,' and Qatar Airways Holidays as the 'Official Fan Travel Partner' in Qatar.
To commemorate this partnership, Qatar Airways Privilege Club is offering Inter fans a discount of up to 12 percent on flight fares to watch matches at the San Siro Stadium. The collaboration also includes Qatar Tourism, contributing to a comprehensive partnership that aligns with the shared vision of both entities.
The partnership underscores the commitment to fostering robust relations between Italy and Qatar and supports the implementation of the Qatar National Vision 2030. It symbolizes excellence in aviation and football, positioning Qatar Airways as the key travel partner for Inter, connecting the team to overseas tours and competitions. Qatar Airways' visibility in Milan will be enhanced through branded LED signage around Inter's San Siro Stadium.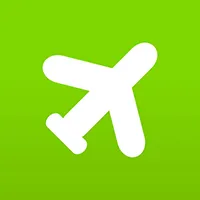 Book Qatar Airways Flights on Wego