This article has been reviewed by Wego's editorial team to ensure that the content is up to date & accurate.
Qatar Airways has officially launched its first-ever flight to Al Ula, Saudi Arabia, Wego reports. The inaugural flight took off on 29 October 2023 amid an atmosphere of anticipation and celebration. This new service marks a significant milestone in the airline's expansion efforts by connecting the two prominent Middle Eastern destinations.
The flight opens up a fresh gateway for travelers to access the historical and cultural treasures of Al Ula. Situated in the northwestern region of Saudi Arabia, the charming town of Al Ula is renowned for its historical significance and the UNESCO World Heritage Site, Madain Saleh.
Moreover, Al Ula has been a focal point for the growth of Saudi Arabia's tourism industry, with initiatives focused on preserving its rich heritage and attracting visitors from all corners of the globe.
Furthermore, the introduction of the Al Ula route enhances Qatar Airways' global network, offering passengers an expanded range of travel options and connectivity. This presents an exciting opportunity for travelers to delve into Al Ula's fascinating history.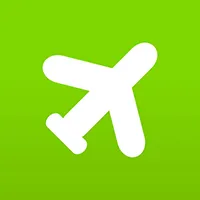 Book Cheap Flights to Al Ula