This article is reviewed regularly (on a monthly basis) by Wego's editorial team to ensure that the content is up to date & accurate.
Updated September 2022
Designed by the Pritzker Prize-winning architect I.M. Pei, Qatar's Museum of Islamic Art boasts an exciting collection of Islamic books, ceramics, wooden work, glass and enamel work and many other fascinating items. The Museum of Islamic Art has been closed for renovations since 2021 and will soon be open to the public from October 2022, just in time for World Cup 2022.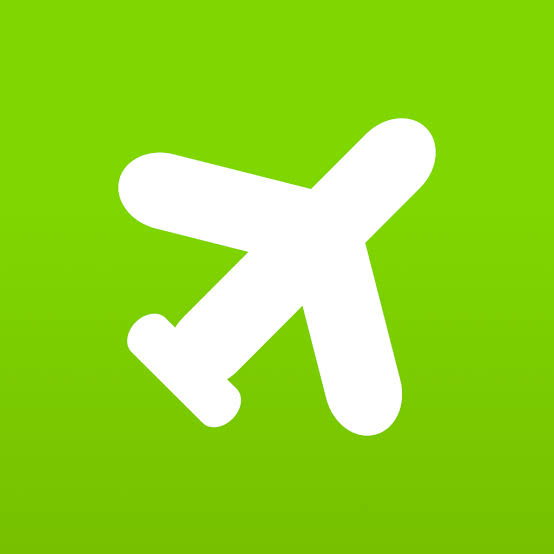 Book cheap flights to Qatar
Read further to know more about the reopening of the Museum of Islamic Art in Qatar.
Qatar Museum of Islamic Art
The Museum of Islamic Art first opened in 2008 and has since been noted for its dynamic collection of Islamic art spanning 1,300 years. The Museum has collected, preserved and exhibited masterpieces from the 7th to the 19th century and contains many prized collections such as early Islamic books, ceramics, glass, miniatures, ivory, Arabic calligraphy, jewellery, metal work, textiles, and woodwork.
Qatar's Museum of Islamic Art will be reopening this October to feature a reinstallation of its permanent galleries that have been revamped to explore the great traditions of Islamic craftsmanship. The galleries at the Museum will be classified according to historical and cultural themes, geography and periods.
Visitors can also expect to see over 1,000 objects that are newly acquired and never-before-seen works of art. With its redesign, the Museum will have a more engaging, accessible and educational experience. The reopening of the Museum is associated with Qatar Creates, a year-round national campaign aimed at celebrating the diversity of art and cultural activities across the country.
Museum of Islamic Art architecture
The Museum of Islamic Art in Qatar was designed by the Pritzker Prize-winning architect I.M. Pei with a touch of conventional Islamic influence in the architecture of the Museum. The Museum design inspiration was the ablution fountain (sabil) from the 13th-century Mosque of Ahmad Ibn Tulun in Egypt.
Connected across a central courtyard are a five-storey main building and the two-storey Education Wing. There is also a 164-feet high domed atrium, concealed from outside view by the walls of a central tower. The structure stands in the sea around 195 feet off Doha's Corniche and is built of fine materials like Magny and Chamesson limestone from France, Jet Mist granite from the U.S and stainless steel from Germany.
The galleries have been designed by Jean-Michel Wilmotte from Paris, who has designed custom furniture for the Museum, inspired by I.M. Pei's architectural style. Most exhibition rooms have specially designed cases and lighting to protect the fragile antiquities on display.
Museum of Islamic Art new collections
View this post on Instagram
The Museum currently houses a collection of international masterpieces in galleries that encircle a five-storey-high domed atrium but will soon be adding a range of new collections and exhibitions for its reopening:
Over 1,000 objects are newly acquired and never-before-seen works of art.
A new section that features Islam in Southeast Asia will explore the relationships between different cultures and ideas across the Islamic world.
'Baghdad: Eye's Delight' exhibition (26 October to 25 February) will introduce the influential city and its heritage.
The new and restored wooden interior of the Damascus Room (19th century) highlights different aspects of Ottoman life.
Visitors will also find a new space dedicated to the making of the Museum and an immersive gallery for them to learn more about what inspired its architecture. The Museum's prized artefacts, including the Franchetti Tapestry, the Blue Quran, the Varanasi necklace, the Cavour Vase and the Ramayana manuscript, will be accommodated in the first gallery on the second floor.
Museum of Islamic Art location
View this post on Instagram
Located within the MIA Park at the southern end of Doha Bay, the Museum of Islamic Art is an offshore Museum in Qatar.
Museum of Islamic Art opening hours
Qatar Museum of Islamic Art (MIA) is currently closed for renovations and will reopen on 5 October 2022, after its enhancement project and a major overhaul of its permanent collection galleries. However, the Education Centre is open to the public and hosts educational events and other programmes.
Museum of Islamic Art tickets
Entrance to the Qatar Museum of Islamic Art requires a valid ticket which can be purchased online and is only permitted for a single entry on the date of admission. Visitors will need special ticket bundles for access from 1 October until 31 December 2022.
Visitors can get the 'one pass' for various benefits, discounts and free museum admission during FIFA World Cup Qatar 2022.
[Total:

287

Average:

4.7

]