This article is reviewed regularly (on a monthly basis) by Wego's editorial team to ensure that the content is up to date & accurate. 
Updated 8 June 2021
Qatar is a nation that is constantly reimagining itself, rooted in its history, anchored by its present, driven by its future. Loved by both tourists and residents alike, the pandemic has left people longing to return to this modern gulf paradise.  
Following the signing of the historic peace accord at the GCC summit at Al Ula, the authorities have once again allowed non-essential international travel to be undertaken by both citizens and residents alike.
Is Qatar open for all tourists right now? If so, can you do it this year? Here is the latest information on the Qatar travel ban in 2021.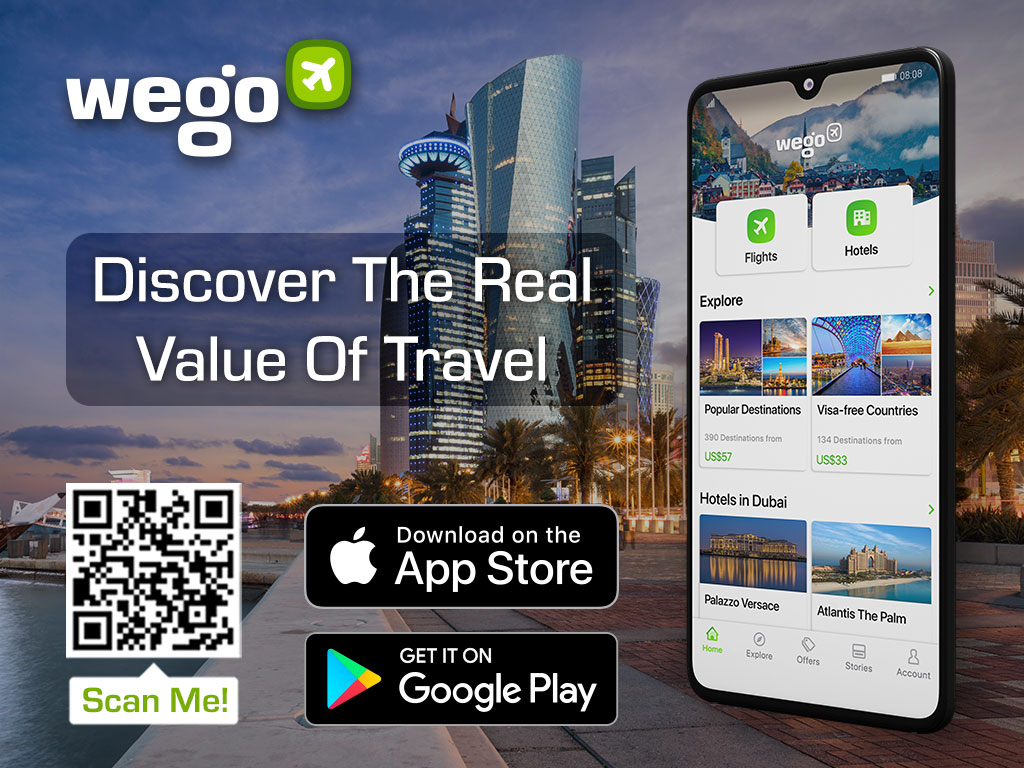 Can I travel to Qatar right now?
The State of Qatar currently is allowing inbound travel to the country. Under the instructions of the Qatar Government, entry into Qatar is currently only allowed for:
Qatari nationals

The children and spouses of Qatari citizens

Permanent resident permit holders

Regular resident permit holders currently in the State of Qatar will automatically receive an exceptional entry permit upon departure.
High-risk nations
Currently, there are no countries barred from entering Qatar. However, the government has released fresh instructions for travellers arriving from high-risk countries: 
India

Nepal

Bangladesh

Pakistan

Sri Lanka

The Philippines

Vietnam
Quarantine requirements
Passengers travelling to Qatar who has been in or transited through these countries in the previous 14 days must undergo 10 days quarantine in a dedicated quarantine facility, or 14 days if quarantine is at Mekhaines facility regardless of prior vaccination or immunity against COVID-19.
Testing requirements
Passengers arriving from the countries mentioned above must present a negative COVID-19 PCR test taken within 48 hours prior to their scheduled departure time from these countries. The test should be taken at a medical center approved to conduct a PCR test for COVID-19 by the respective health authorities at the country of origin.
Qatar green list countries
The State of Qatar has categorized the following countries in a Green List to facilitate the quarantine policy and COVID-19 travel restrictions to people arriving into Qatar from these countries:
Oman

Brunei Darussalam

Thailand

China, Macau, Hong Kong

Malaysia

South Korea

Singapore

Japan

Myanmar

Australia

New Zealand

Mexico

Cuba

Mauritius

Iceland

Ireland
As per the guidelines provided by the Ministry of Public Health (MoPH), passengers coming from countries on Qatar's Green List will have to home quarantine for a week.
In contrast, those coming from other countries will have to undergo hotel quarantine for a week. This list is reviewed and updated regularly and is subject to change.
What are the latest entry requirements for Qatar?
All travellers arriving at Qatar regardless of age, including those previously vaccinated or infected, must perform a pre-travel COVID-19 PCR test within 72 hours of arrival at the country of origin in a medical center that their local Ministry of Health approved.
The PCR test result should be negative before boarding the airplane to Qatar.
Certain categories will be subject to testing at the airports:
Individuals traveling for less than 72 hours, such as government employees on official missions, country official visitors (VVIP), and diplomats can be tested upon arrival at the airport.

Travelers who lost the PCR-test Certificate during travel can be tested at Hamad International Airport (HIA) or Abu Samra land port upon arrival on a standard fee of QAR 300/- per test.

All passengers transiting through Qatar must have the mandatory pre-travel PCR test certificate valid for (72) hours of arrival to Qatar, and in case they require another PCR test for their onward destination, they can have it at Hamad International Airport on a standard fee of QAR 300/- per test.

Individuals returning from countries or cities that don't have medical centers that could perform COVID-19 PCR Tests or provide a COVID-19 PCR-Test Certificate, including travelers returning from Omrah.

Travelers with symptoms will be tested as necessary as judged by the medical team at the ports.
To ensure the health and safety of the community, the medical team at the airport conducts random testing (sampling) for some returning travelers, particularly those coming from countries not listed in the COVID-19 Green List.
Also, note that travelers returning to Qatar or traveling through Hamad International Airport to their onward destination should have a negative PCR Test Certificate to be allowed to board the aircraft to Qatar or enter the State through any ports of entry.
Entry process for expatriates with Qatari Residency Permit
Those who are abroad but hold a Qatari residency permit have been able to enter since last year. Residents who are currently in the State of Qatar and wish to travel and return will automatically receive an exceptional entry permit upon departure. 
The resident or their employer will be able to print out the exceptional entry permit from the Ministry of Interior (MOI) website at any point after the resident has departed Qatar. Requests will no longer need to be submitted through the Qatar Portal. The permit will be available automatically upon registration of the resident's departure from Qatar through the following steps:
The permit can also be printed via Metrash2 mobile app.
Entry process for GCC citizens
GCC citizens are allowed to enter the State of Qatar at any time, provided they follow the travel and return policy.
Subject to correct certification and a pre-arrival PCR test with a negative result, GCC citizens who have been previously infected with COVID-19 and have then received a single dose of vaccine may be exempted from quarantine once two weeks after vaccination have elapsed.​ The same exemption can be applied to those who have been infected after receiving a single dose of vaccine once two weeks has elapsed. ​The exemption from quarantine applies to GCC citizens entering Qatar through either Hamad International Airport or the Abu Samra land crossing.
GCC citizens must present the following documents to be eligible for quarantine exemption:
​An approved vaccination certificate with the date of their single dose;

An approved medical certificate showing the date of their COVID-19 infection, if applicable;

Negative PCR test result from swab taken within 72 hours prior to entering Qatar.
GCC citizens will be required to do a PCR test at Hamad International Airport or Abu Samra upon arrival with additional fees of QR300 payable using a bank card or through an online link which will be sent to the individual's mobile number immediately after registering in HIA or Abu Samra Clinics.
GCC citizens traveling with non-vaccinated children:
Non-vaccinated children below 18 years of age traveling to Qatar with their fully vaccinated parents are hotel quarantined for seven days, provided that the booking is made through "Discover Qatar​" before their arrival to Qatar.
On the condition that one of the parents can be exempted, while the other quarantined with the children and his/her health status on Ehteraz app will turn YELLOW, which means they are under quarantine. During the quarantine period, the parents cannot exchange their roles.
Vaccines recognised by the State of Qatar
The following vaccines are currently approved by the State of Qatar and the Ministry of Public health (MoPH)
Pfizer BioNTech

Moderna

AstraZeneca

Covishield (AstraZeneca)

Janssen/Johnson & Johnson

Sinopharm
All of the quarantine exemptions mentioned above are not applicable to GCC citizens who are traveling into Qatar from any of the 6 East Asian countries where mandatory hotel quarantine applies.
Travelers must present an official vaccination certificate or card that includes the following information:​​
Name of the recipient as mentioned in their official documents

Date of Birth

Date of dose receipt depending on the type of vaccine

Type of vaccine

Vaccine Lot number (preferable)

​Official logo and stamp of the vaccination authority.
Are there flights to Qatar now?
Yes, flights to Qatar have resumed and are now easily available.
Most airports in the country are now operational, so you'll be able to fly into Qatar from any corner of the world.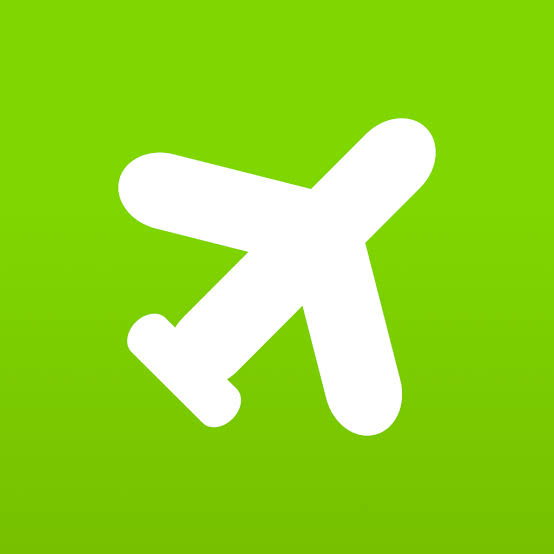 Book cheap flights to Qatar here