This page was updated on February 2023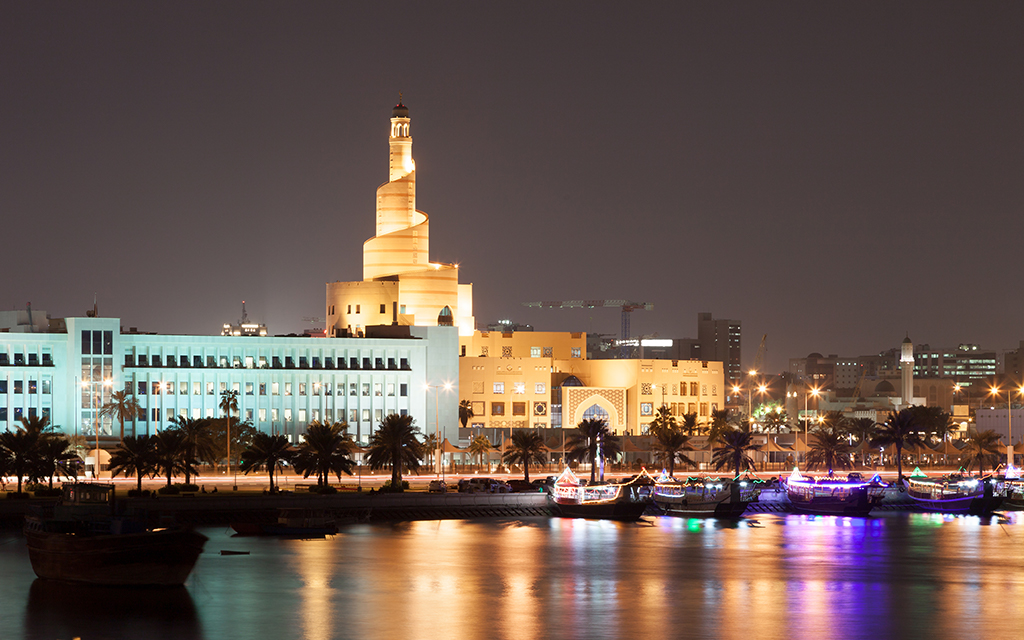 Please note: Effective 30 January 2023, Qatar's Ministry of Interior has announced that Hayya card's validity is extended, and its holders are given permits to enter the country until January 2024 under specified conditions.
Is Qatar open for visitors?
Qatar is open to international visitors from all countries. Moreover, Qatar has removed most of its COVID-19 entry restrictions, including submitting a PCR test or undergoing quarantine on arrival to Qatar.
Nevertheless, travellers visiting Qatar from China are still required to undergo some restrictions before travelling to Qatar. More on this below
Is Qatar open to international tourism?
Qatar is fully open to international tourism. Citizens of over 95 countries are now eligible for visa-free entry into Qatar. However, the allowed length of stay may vary. Apart from this, eligible travellers to Qatar will have to follow some guidelines before entry. More on this below.
What are Qatar's vaccine requirements?
All travellers, irrespective of their vaccination status can visit Qatar. However, below is a list of approved and conditionally approved vaccines by the Ministry of Public Health:
Pfizer/BioNTech (Comirnaty)
Moderna (Spikefax)
AstraZeneca (Coveshield/Oxford/Vaxzevria)
Janssen/Johnson & Johnson (only one dose)
Conditionally approved:
Sinopharm – Two Doses
Sinovac  – Two Doses
Sputnik V  – Two Doses
Covaxin – Two Doses
Source: Ministry of Public Health – Qatar (covid19.moph.gov.qa)
What are Qatar's entry requirements?
Health insurance requirements
Effective 1st February 2023, all foreign arrivals seeking to enter Qatar must have valid health insurance that covers treatments in the country in case of illness. The requirement includes travelers who enter Qatar either with a visa, visa on arrival, or those nationals entering the country under the visa (cost) waiver scheme.
It's important to note that this will also affect guests who have booked a brief stopover while traveling via Doha's Hamad International Airport with Qatar airways. All visitors must hold a recognized insurance plan that can be purchased in advance or on arrival at a cost of 50 Qatari Riyal [US$14].
Testing and quarantine requirements
For travellers from China
Qatar's Ministry of Public Health (MOPH) has announced new travel requirements for Qatar citizens, residents and visitors entering Qatar from China.
Arrivals from China, regardless of their vaccination or immunity status, must mandatorily submit a negative PCR test result at the check-in counter taken within 48 hours of the time of departure to the State of Qatar. Furthermore, the same precautionary measures will also be applicable to travellers from Hong Kong.
Please note that transit passengers from China are required to present a negative COVID-19 PCR test only if they leave the airport and enter Qatar.
For travellers from other countries
For travellers from other countries, as mandated by the Qatar Ministry of Public Health, the following PCR test entry requirements will be applicable for entry into Qatar:
Citizens and residents of the State of Qatar are NO longer required to take a Rapid Antigen test (nor PCR) upon their arrival in the State of Qatar.​
Visitors are NO longer required to bring a Polymerase Chain Reaction (PCR) or Rapid Antigen test certificate before travelling to the State of Qatar.​
Quarantine is NO longer mandatory for all travellers arriving from abroad. However, travellers who test positive for COVID-19 after arriving in Qatar must undergo self-isolation measures in accordance with the procedures followed in the State of Qatar.
Please note that visitors entering Qatar are not required to pre-register on the Ehteraz health application prior to arrival.
Ehteraz Health Status
It is mandatory for individuals to present the health status of the Ehteraz application when entering public and private healthcare facilities in Qatar.
​To download Ehteraz, the traveller must have the following:​​​​​

​​​SIM card from one of Qatar's service providers (Ooredoo or Vodafone) or an international SIM card.

Mobile internet connection.

The smartphone should support Android 6, newer versions or IOS 13.5 and later versions.
Download and install the app on your mobile phone either via Google Play, Apple App Store or any online search engine.
SIM cards and smartphones are available for purchase at Hamad International Airport and Abu Samra border crossing if the passenger does not own them before arrival.

​Fully vaccinated persons in Qatar will have a golden frame around their Health Status on Ehteraz.​
The Health Status for citizens, residents, and visitors who have received the vaccine outside Qatar will remain green without a golden frame until their vaccine data is updated in the system or through the Overseas Vaccine Portal (www.ehteraz.gov.qa).
The Health Status on the Ehteraz app will remain red throughout the isolation period until the end of their period of isolation.​
Diplomats, administrative cardholders and VIP visitors arriving on official state visits are excluded from this measure. ​
For more details, please visit the Ministry of Public Health – Qatar page.
[Total:

227

Average:

4.8

]