This article has been reviewed by Wego's editorial team to ensure that the content is up to date & accurate.
Updated September 2023
One of the numerous elements rendering Qatar one of the more appealing countries for global businesses, employees, and investors is its prosperous economy. Renowned as one of the countries with the highest GDP per capita, people strive to look for opportunities to expand their businesses or gain employment in Qatar. The government of Qatar readily facilitates those who seek employment by way of a Qatar work visa.
If you are interested in working in Qatar, here are some of the essentials you need to learn before applying for a Qatar work visa.
Qatar work visa latest news
With immediate effect, the Qatari government has extended the obligatory health insurance program to individuals holding multiple-entry work visas. Foreign nationals seeking multiple-entry work visas must acquire a health insurance policy through the Ministry of Public Health (MoPH) website to have their visas approved.
These foreign nationals have the option to purchase this health insurance policy either before or during visa approval, and the policy should remain valid until the visa expires. Those foreign nationals who already possess a multiple-entry work visa may be required to secure the same type of health insurance policy either before arriving in Qatar or as instructed by border authorities upon entry.
Given that this policy was implemented only in August 2023, there might be potential delays in visa issuance since it can take several days for the Ministry of Interior to verify the purchase of health insurance from the MoPH, which is a prerequisite for visa issuance.
What is Qatar work visa?
A Qatar work visa is a work permit and a residence permit issued by the Qatari government for foreign employees or workers. The employees are required to be employed by a Qatari employer (can be a company or individual) who is typically responsible for handling their Qatar work visa application.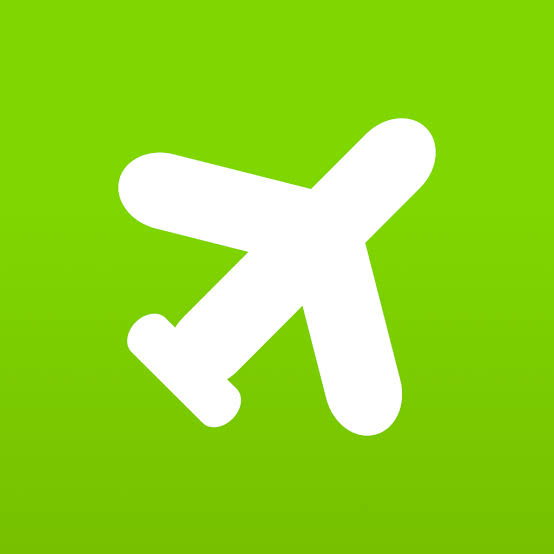 Book cheap flights to Qatar
Is the Qatar work visa currently available?
Qatar work visas are currently being issued to both employers and employees.
How to apply for a Qatar work visa?
Since the employers are the ones mandated to handle the Qatar work visa, the employees/workers need only to submit their documents to their employers.
Here are the steps that employers need to do to apply for their workers' visas:
register with the Immigration Department within the Ministry of Interior by providing several documents, including a copy of their trade license. They will be given an Immigration Card and a Representative Card upon registration.
apply for a work permit for each worker they wish to employ. The application documents should be submitted in Arabic, and they also need to disclose the worker's job position and nationality. They will get the Ministry of Labour's approval afterwards. Employees may travel to Qatar once they have received a work permit.
lodge an application for the employees' residence permit within seven days after the arrival of the employees by submitting the documents to the Ministry of Labour.
After the issuance of the residence permit, the workers may start working only for the company that has issued their visas. Employees and workers are advised to carry their ID and relevant visas at all times as there may be inspections by government officials.
Before leaving the country, the workers must have an exit permit issued by the Ministry of Interior and approved by the employer.
Qatar work visa required documents
To obtain a Qatar work visa, the employees need to have a work permit and residence permit. Listed below are the required documents for applying for a work permit:
the employment contract
a duly completed application form from the Ministry of Labour
a medical certificate proving that the employee is in good health
a copy of the employee's passport
two passport photographs
any relevant educational certificates
the immigration card of the employer
the employment visa
biometrics data, including fingerprints
The following are the documents that employees must provide to get a residence permit:
a valid passport
two passport photographs of the employee
the employment visa
a copy of the company's Commercial Registration
a copy of the business's immigration card
the employee's medical certificate
Qatar work visa age limit
While the national retirement age for Qatar public sector employees is 60, there is actually no retirement age for private sector employees. However, expatriates are not allowed to renew visas or change sponsors if they are over 60 years old.
Qatar work visa processing time
Typically, expatriates need to wait for about two to four weeks for their work residency permit to be issued. It sometimes takes longer than that, depending on the employer's company and the country of the employee's nationality.
Qatar work visa validity
A Qatar work visa which includes work and a residence permit is valid for between one and three months.
Qatar work visa cost
The total cost of a Qatar work visa has been reported to be quite expensive. However, the employer typically covers all the associated costs which include the employment entry visa to Qatar (QAR 200) as well as the conversion to work residence permit fee (QAR 500). 
How to check your Qatar work visa status?
You can check your visa validity status through the MoI website as follows.
Qatar work visa status check
To check the visa approval status of your Qatari visa for residency, from the Ministry of Interior (MOI) website, follow the steps given below:
visit the MoI website (Ministry of Interior)
select 'Visa Services'
select 'Visa Inquiry & Printing'
you can choose to check using your visa number or passport number
select your nationality and input the verification code
click on 'Submit', and you will be able to check the status of your Qatar work visa
Qatar visa check Nepal, Sri Lanka, Bangladesh, Pakistan, India, and the Philippines
For some countries like Nepal, Sri Lanka, Bangladesh, Pakistan, India, and the Philippines, Qatar visa status can be tracked via the Qatar Visa Center website.
To start the visa-checking process, please follow the steps given below:
visit the Qatar Visa Centre (QVC) website
select your preferred language and your country of origin
click on 'Track Application'
fill in all the required details including your visa and passport number
enter the 'Captcha' accurately
click on 'Submit' to view the status of your visa application
For more details, please visit our dedicated article below.
What are the benefits of having a Qatar work visa?
After the work residence permit is granted, employees will receive benefits such as:
access to many services, such as further permits and license applications
ability to sign a rental accommodation agreement
loan application
ability to sponsor their family members to join them living in Qatar
Sponsored women allowed to work
Women sponsored by their husbands are allowed to work in Qatar without applying for a separate work permit. However, they still need to visit the Labor Department to register for work.
[Total:

126

Average:

4.6

]