This article has been reviewed by Wego's editorial team to ensure that the content is up to date & accurate.
The ninth month of the Islamic Hijri calendar (a lunar calendar) called Ramadan is the holiest of all in the world of Islam. It is the month of fasting, discipline, reflection, sacrifice, and community for Muslims as a way to honor Allah's wishes and elevate their submission to Him.
Activities such as eating, smoking, drinking, sinful behavior, or copulation are prohibited from the break of dawn till dusk. During the last days of Ramadan, it is also fard (obligatory) to make a charitable donation or Zakat-al-Fitr to the less-privileged people in the society.
So, as we prepare to welcome the holiest of months, here are the dates, calendar, and guide to spending Ramadan 2024 in Lebanon.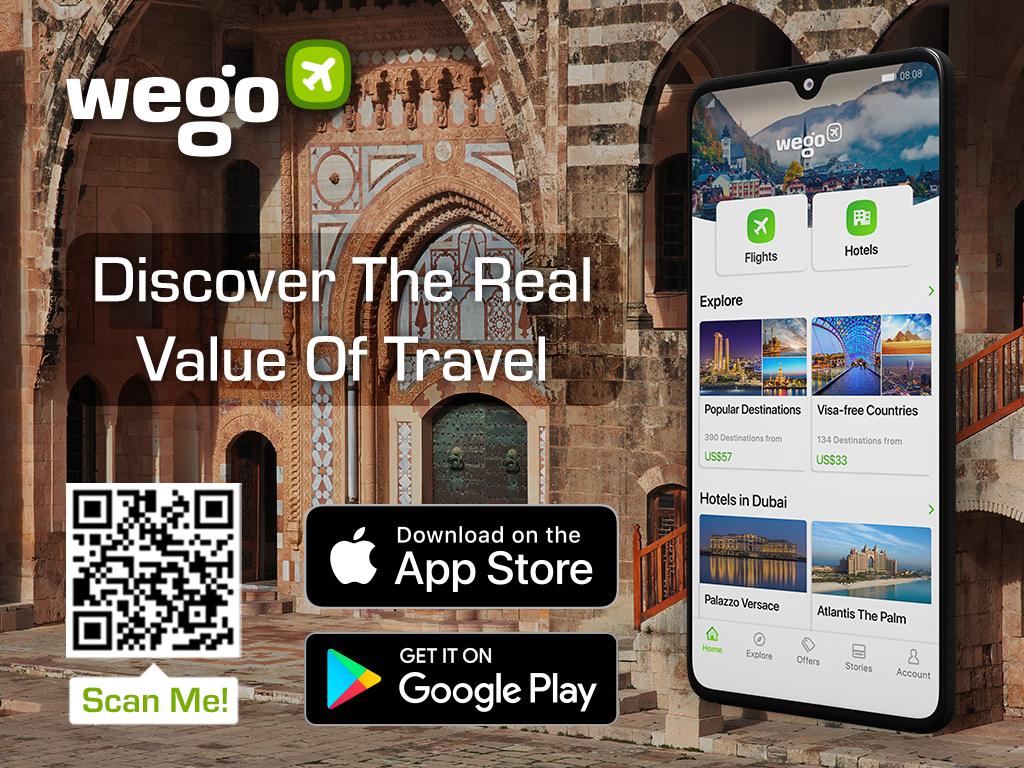 Ramadan dates and calendar 2024
The exact dates for the start of Ramadan remain up in the air but can almost always be predicted with the allowance of adjustments for one or two days before or after. Traditionally, it is decided by the religious authorities of the Islam world depending on the lunar cycle and the sighting of the moon.
So far, Ramadan 2024 is predicted to begin on 11 March 2024 and end on 9 April 2024, corresponding to Ramadan 1445 in the Islamic calendar.
Ramadan 2024 moon sighting in Lebanon
On the 29th day of Shaban, the moon sighting for Ramadan 2024 took place. The moon sighting date for Ramadan 2024 varies in each country because the Shaban month did not begin on the same day in every country.
Ramadan in Lebanon
Ramadan in Lebanon breathes life into its people, into the almost-forgotten traditional practices, and into the country's dwindling businesses. The celebrations could, in fact, give all the other Arab countries a run for the most vibrant and energetic of Ramadan observances. Overflowing mosques, crowding at the centuries-old souks, and mass iftar meals deterring traffic are common sights during Ramadan in Lebanon.
An ancient Beiruti tradition called "Istibanat Ramadan" is still observed by some people in Lebanon. As a practice, people would head out and take strolls on the beaches or public parks to witness the crescent. This marks the beginning of Ramadan. In earlier days, people would even visit the Dar Al fatwa or the Islamic court to testify their sighting before the Mufti officially announced the start of Ramadan.
Some of the most distinct characteristic flavors of the multi-dimensional celebrations during Ramadan in Lebanon are as follows:
A multicultural celebration
The true essence of Lebanon's Ramadan is in its multicultural celebration of an Islamic tradition. Fasting isn't as common during the month as is elsewhere in the Arab countries owing to the significant Christian population and also the fact that not all Muslims take to fasting. People from different denominations share Ramadan here in an effort to invoke the connection with their common Lebanese past.
Being a mixed society, you'll come across Muslims and non-Muslims sitting at Iftar dinner beside each other, fasting and non-fasting Islam followers, Christians fasting and organizing Iftar feasts, and so on: it is a cumulative cacophony of all kinds of humans with mutual respect, people value the spirit of festivity and togetherness above the boundaries of religion.
Lebanese cuisine for Iftar
The breaking of the Ramadan fast at sundown is a gala affair in Lebanon and is often hosted by even Christian families, businesses, charities, and several other organizations. As per the tradition, Lebanon's president also hosts a massive formal Iftar dinner with community leaders, politicians, and religious heads.
And it's no denying that Lebanon is home to some of the best dishes in the world. During Ramadan in Lebanon, Iftar is almost always a four-course meal with soup, salad, main dish and dessert. Staples include lentil soup, Arabic sweets like Baklava, fatoush salad, etc. Jillab is the famous Ramadan drink (prepared from grape, molasses, and rosewater, garnished with peanuts, and served cold).
Cooking Iftar also brings family members together each day over some light banter. Shops are open overnight as residents buy fresh bread, vegetables, fruits, spices, and other eatables throughout the night for Suhoor (pre-dawn meal) or the next day's Iftar. Families also alternate between gathering over home-cooked meals and restaurant Iftar dinners.
A Ramadan steeped in traditions in Tripoli
Ramadan in the medieval alleyways of Tripoli has a special place in the hearts of Lebanese people. The nocturnal spirit in this second town of Lebanon is electric and unlike anywhere else, tackling modernity and memories of the recent past to emerge as a town that embraces its age-old dying traditions, even if it is for a few days of Ramadan. One may also argue that Tripoli is the festival capital of Ramadan in Lebanon.
At wee hours of the day, Musaharatis (drummers) beat their drums, reciting ancient sagas, as they walk past the houses to wake people up for the pre-dawn prayers. The marketplaces which remain pretty much mute during most of the year come alive like old times, a time that is the pride of the older generations in Tripoli.
After sundown and iftar, people huddle around tables at cafes with friends and families to listen to the tales of the Hakawatis (storytellers) as the restaurants, and sweet shops continue their drill of attracting customers from the streets at competitive rates. It is the time of their business, after all, one that makes up for the barely-surviving operations during the rest of the year.
At several places during Ramadan, the town takes inspiration from other celebrations such as Christmas. Streets can be seen lit up with lanterns and open-air concerts are no longer discouraged. Once a major part of Tripoli's culture but now slowly depleting from eyesight, Sufi dervishes too make an appearance through nightly performances during Ramadan in Lebanon.
Watching Lebanese Ramadan TV
Ramadan, being a national occasion in Lebanon, gets aired on Lebanese TV. Special programs are created surrounding the holiest month of Islam so you can get a taste of the festivities all around the country even if traveling might be risky.
Several thousands are invested in shooting and producing TV shows on Ramadan-related content every year. You'll also find channels broadcasting several historic soap operas and Ramadan special quiz shows.
What to keep in mind for Ramadan in Lebanon?
As mentioned earlier, Lebanon has a more liberal celebration of Ramadan than most other Muslim-major countries. You wouldn't find any strictly imposed rules and regulations catering to the Ramadan days. Most shops and restaurants remain open during the daytime. You yourself would mostly get away with food in your mouth or a cigar in your hand without the shunning eyes of those observing fast religiously.
In fact, you could even come across religious Muslims who aren't keen on observing fast but welcome the other traditions such as family Iftar dinner open-heartedly. Such religious practices are really a matter of personal choice in Lebanon.
Even if Lebanon is tolerant, by and large, it is always advisable to avoid eating or smoking in the public during Ramadan out of respect for others, especially in the Muslim-dominated localities. Try to be discreet and order takeaways from shops and restaurants instead of gorging on your food in the middle of the street.
If you are a non-Muslim visitor, don't be overwhelmed if you get invited for an Iftar dinner at any Muslim family's house who you may have just met! Revel in the Ramadan atmosphere and let the Lebanese cuisine do the rest of the charm!