This article has been reviewed by Wego's editorial team to ensure that the content is up to date & accurate.
The month of Ramadan is considered the holiest and most sacred month of the Islamic Hijri (lunar) calendar. During the month of Ramadan, Muslims are required to elevate their level of spiritual and physical submission to God by way of fasting; that is to say, Muslims must abstain from eating, drinking, smoking and also husband-wife intimacy from the breaking of dawn until the setting of the sun.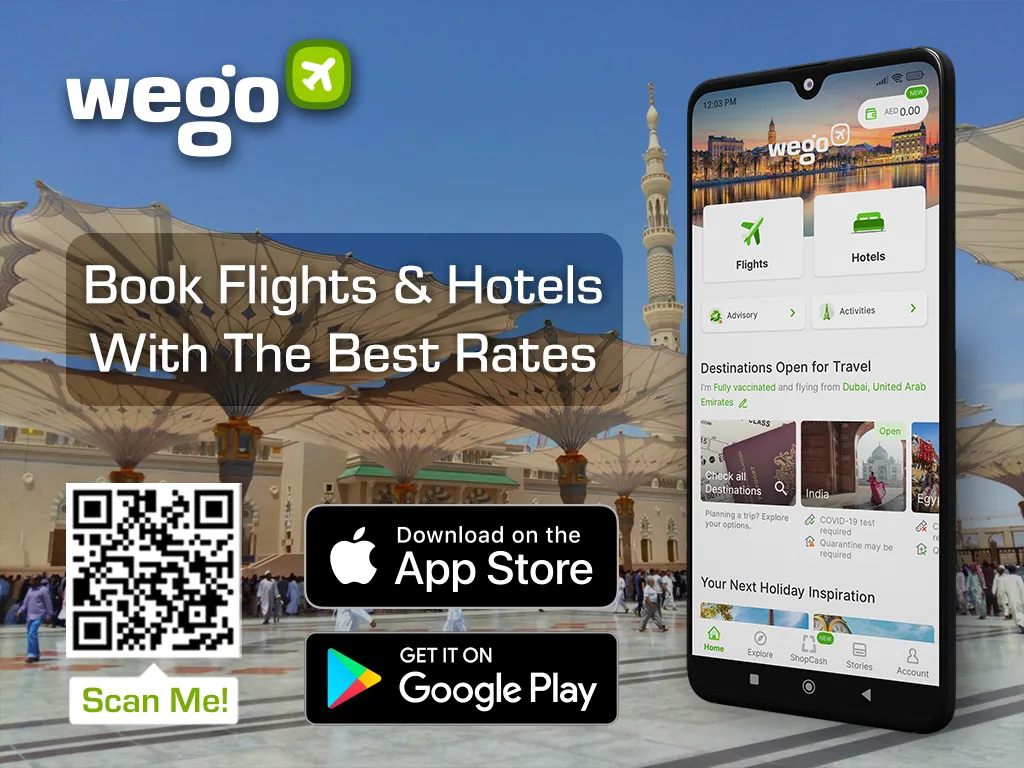 In the UAE, businesses and government offices usually operate reduced working hours during Ramadan to accommodate the spiritual practices of Muslims. As we prepare to welcome the holiest of months, here are the updated working hours for Ramadan 2023 in UAE.
Ramadan 2023 working hours UAE
According to the latest instructions of His Highness Sheikh Mohamed bin Zayed Al Nahyan, the President of the UAE, 70% of federal government workers will be permitted to work from home on Fridays during Ramadan.
During Ramadan 2023 in the UAE, employees can expect a reduction in working hours. According to the UAE's labour law, private sector employees are required to work eight hours a day or 48 hours a week. However, during Ramadan, employees will only be required to work six hours a day or 36 hours a week due to the two-hour reduction in working hours.
The DGHR announced that, during Ramadan, the working hours for Monday through Thursday will be from 9am to 2:30pm, and on Fridays from 9am to 12pm. However, employees with different shift schedules required for their work will not be affected by this change.
The Umm Al Quwain government stated that all government institutions in the emirate will have a three-day weekend during Ramadan, with employees being off from Friday to Sunday.
Any additional hours of labour could be considered overtime in accordance with Article 19(2) of the Employment Law. The employee will get their base pay for their regular working hours in addition to a bonus of at least 25% of their base pay.
The following categories shall be exempted from the provisions related to the maximum working hours:
The persons occupying supervisory positions, if such positions, vest in them the powers of the employers.
Those engaged in work which is required by reasons of technical nature to be carried on continuously by a succession shift, subject to the condition that the average working hours do not exceed 56 hours per week.
It's worth noting that some types of workers may not be eligible for reduced working hours during Ramadan, as specified in the Executive Regulations of the Labor Code. Additionally, it's important to be aware that commuting time from home to work will not be considered work time unless otherwise stated in the employment contract.
Ramadan 2023 school hours in UAE
During Ramadan, schools are required to deliver a maximum of five hours of lessons every day. On Fridays, schools must end by 12 pm to accommodate Friday prayers.
In Dubai, school institutions have been given two options. As per the first option, schools that begin at 7:45 am will end at 12.45 pm from Monday to Thursday and from 7:45 am to 11:45 am on Friday.
The second option requires institutions to start school at 8:00 am and end at 1:00 pm from Monday to Thursday and at 11: 45am on Friday.
When is Ramadan 2023 in UAE?
As announced by the Chairman of the Board of Directors of the Emirates Astronomy Society, the new crescent for Ramadan will be born at 21:23 pm on Tuesday, 21 March, which means Ramadan in the UAE will likely start on Thursday, 23 March 2023, and is expected to last 30 days.
However, tradition mandates that the exact date of the holy month's beginning must be determined by a moon sighting committee consisting of religious scholars, astronomers, and other authorities under the cover of night. The committee is responsible for observing certain sightings related to the appearance and cycle of the new crescent moon, which heralds the start of Ramadan.
[Total:

111

Average:

4.7

]