This article is reviewed regularly by Wego's editorial team to ensure that the content is up to date & accurate. 
Updated 18 October 2021
We've listed some of the available rapid antigen test updates in the UAE, and everything else you need to know about the Rapid Antigen Test.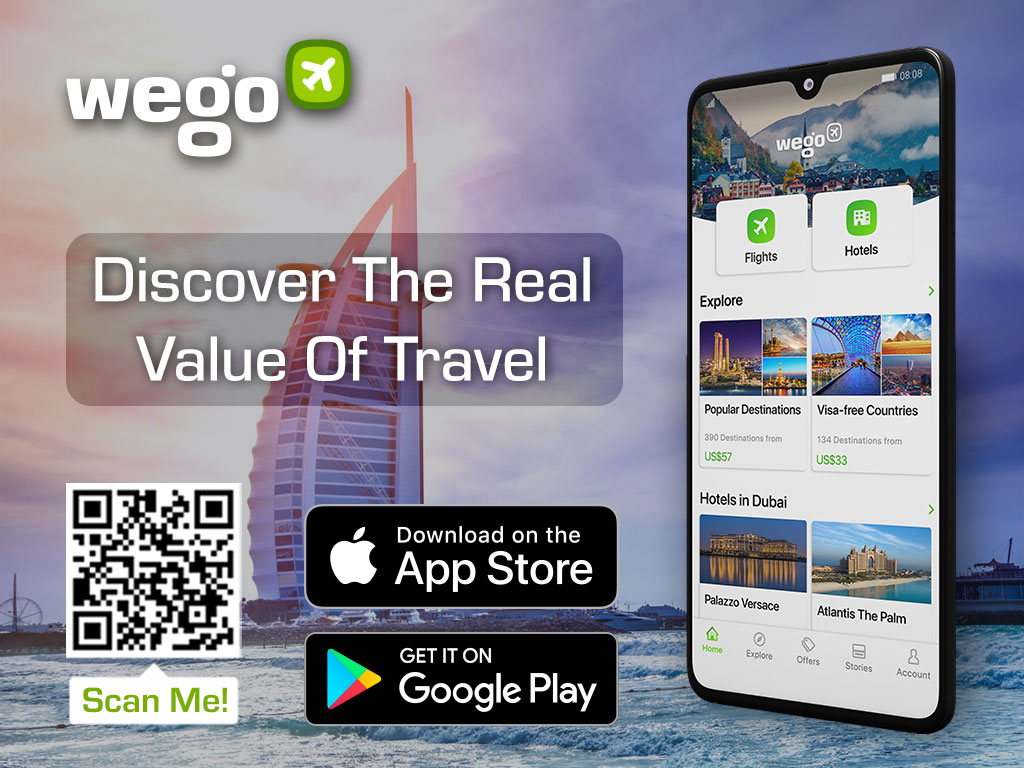 What is a rapid antigen test?
Antigen tests are commonly used to diagnose respiratory pathogens, including influenza viruses and respiratory syncytial viruses. However, in May 2020, The Food and Drug Administration (FDA) authorized the first antigen test to diagnose infection with SARS-CoV-2, the virus that causes COVID-19.
While other diagnostic tests for COVID-19, known as PCR tests, look for genetic material from the virus, the antigen test looks for molecules on the virus's surface. Rapid antigen tests are cheaper and can be run in a lab or doctor's office in about 15 minutes. The results, however, are not as reliable as the PCR test results.
Why choose the rapid antigen test?
While the molecular PCR test is still considered the most accurate and widely used method of detecting the presence of COVID due to its high rate of accuracy, it does involve a considerable turnaround time ranging from a day to a full week.
Rapid antigen tests, on the other hand, are cheaper to administer and offer quick turnaround times of only about 15 to 30 minutes albeit with less reliable results. 
How does it work?
Rapid antigen test starts with a healthcare professional swabbing the back of a person's nose or throat. The sample is then mixed with a solution that breaks the virus open and frees specific viral proteins. The mix is added to a paper strip that contains an antibody tailored to bind to these proteins if they're present in the solution. A positive test result can be detected either as a fluorescent glow or a dark band on the paper strip.
However, rapid antigen tests are sensitive as they need a sample to contain thousands of virus particles per microlitre to produce a positive result. So, if a person has low amounts of virus in their body, the test might give a false-negative result. Therefore, it is not a very accurate method of testing.
When is a rapid antigen test preferred?
The administering of rapid antigen tests would make more sense in situations where there's a constant higher risk of infection, for example in hospitals or nursing homes.
Staff, visitors and patients can be tested regularly, and the repeated tests would compensate for the lower reliability rate since it is unlikely that consecutive tests with the same person would yield inaccurate results.
Rapid antigen test in the UAE- updates
The recent updates regarding the rapid antigen testing in the UAE are:
World's first AI-powered rapid antigen test
Two UAE-based health companies partnered with Canada's Laipac Technology to launch the "world's first" artificial intelligence (AI)-powered rapid COVID-19 antigen test named the LooK SPOT AI Covid-19 antigen rapid test system. It is a smartphone-based diagnostic device with lateral flow immunoassay designed to qualitatively identify nucleocapsid protein from SARS-CoV-2 in nasal swabs.
As stated by the company, the nasal sample collected from one inch in the nostril will be used by the LooK SPOT AI Covid-19 antigen rapid test. With 97.4% sensitivity and 98.3% specificity, the system will deliver real-time test results within five to eight minutes by using AI technology. The LooK SPOT test also holds the potential to identify the new variant of the SARS-CoV-2 virus, which was first detected in the UK and South Africa.
Laipac co-founder and CEO Diego also stated that LooK SPOT's AI Algorithm has high accuracy and can identify the colour signal on tests in low positive cases when human eyes cannot, therefore eliminating the human error and manual process done with other Antigen tests available in the market.
LooK SPOT also reduces healthcare responders' cognitive load by providing accurate test results in an easy-to-read format. LooK SPOT has been designed with a tactical edge to fight Covid-19.
The LooK PASS App can be downloaded from Apple or Google stores for the scanning of the LooK Covid-19 antigen cassette before the test, and test results are delivered on smartphones within five to eight minutes.
UAE firm to be the MENA distributor of rapid antigen tests
A strategic partnership agreement was signed between the Emirati G20 company and the American company PharmXGen. Emirati company "G20" will be the sole supplier and distributor of the Rapid Antigen tests that give results in a maximum of 10 minutes in the MENA region.
The agreement was signed by Dr Mubarak Hamad Marzouq Al Ameri, chairman of the Board of Directors of G20, and Bill Henwood, president of PharmXGen, at the headquarters of G20 in Abu Dhabi.
Dr Mubarak Hamad Marzouq Al Ameri stated that the company's innovative intranasal Rapid Antigen tests achieve speed in showing the test results in a period of time ranging from 3-10 minutes as a maximum, with a 100 per cent efficiency. These tests have been approved by the US Food and Drug Administration, and they are used in the USA, the UK, Germany and a number of countries in the world.
He also added that the new screening tests are very important since they are the fastest in showing the results, whether negative or positive. In fact, the results appear in a maximum of 10 minutes, which allows a rapid gradual return to normal life. Indeed, the new tests will help organising events and activities and speeding up entry to government and private institutions and facilities, whether airports, hospitals, or the headquarters of institutions and departments.