Hong Kong always has so much to offer, especially every year-end. Plenty of fun activities and exciting events are available to greet your family. If you plan to have a year-end holiday with your loved ones in Hong Kong, then you made a great choice! To make your reunion even warmer, we have summed up the best family activities and exciting events in Hong Kong this year-end.
[Cheap Flight to Hong Kong for Year-End Holiday]
Christmas Extravaganza in Hong Kong Disneyland
Looking for a perfect year-end family vacation? We can't think a better place than the magical Hong Kong Disneyland. A splendor Disney Christmas celebration will be happening from 15 November 2018 to 1 January 1 2019. Expect some spectacular moments, such as the musical extravaganza by your favorite Disney pals on the Christmas Ball with Mickey and Friends, Magical Twilight Snowfall, and Make a Holiday Wish with Santa Goofy.
[Recommended Hotels for Family Holiday in Hong Kong]
Snow Village in Ngong Ping 360
Take a 25-minute cable car ride in a Crystal Cabin with a glass bottom that will feast your eyes with a panoramic 360-degree view of the sky, land and sea sceneries. The cable car connects the downtown Tung Chung and Ngong Ping on Lantau Island. Alight from the cable car cabin, you will be greeted by the festive decorations and fluffy white snow of Ngong Ping 360's Snow Village. Experience the beauty of falling snowflakes with your family, while the kids can enjoy the frozen treat of outdoor ice skating that will be held from 1 December 2018 to 1 January 2019.  
Hong Kong Winter Lights
As a harbour city famous for its light shows, Hong Kong will celebrate light, music and entertainment this winter season with new ideas and installments. International Light Art Displays will feature light art installations by local and international artists. The fun part is, the installations can be operated in both day mode and night mode. The installations will be displayed at the iconic sites along Central Harbourfront and Tamar Park from 29 November 2018 to 1 January 2019. Spare a couple of hours there because it will definitely light up your year-end family holiday.
Alternatively, you can hang around the Victoria Harbour to witness one of the world's most spectacular lights shows, A Symphony of Lights. The show will be receiving additions from 40 to 45 buildings and sites that will be participating to showcasing a sensational multimedia extravaganza. More lighting effect, color and audio enhancement will also be added to enrich the show.
Sky100 Hong Kong Observation Deck
Sky100 Hong Kong Observation Deck is the only indoor observation deck in Hong Kong with a 360-degree views of the territory and its famous Victoria Harbour from 393 metres above sea level. From 3 December 2018 to 1 January 2019, sky100's "Light Up the Sky" will provide the visitors Hong Kong's unique vibes using lighting and visual effects. Its new VR programming will also make visitors be able to travel through space and time to walk down the memory lane of Hong Kong in the 1960s.
Halal Year-End Feast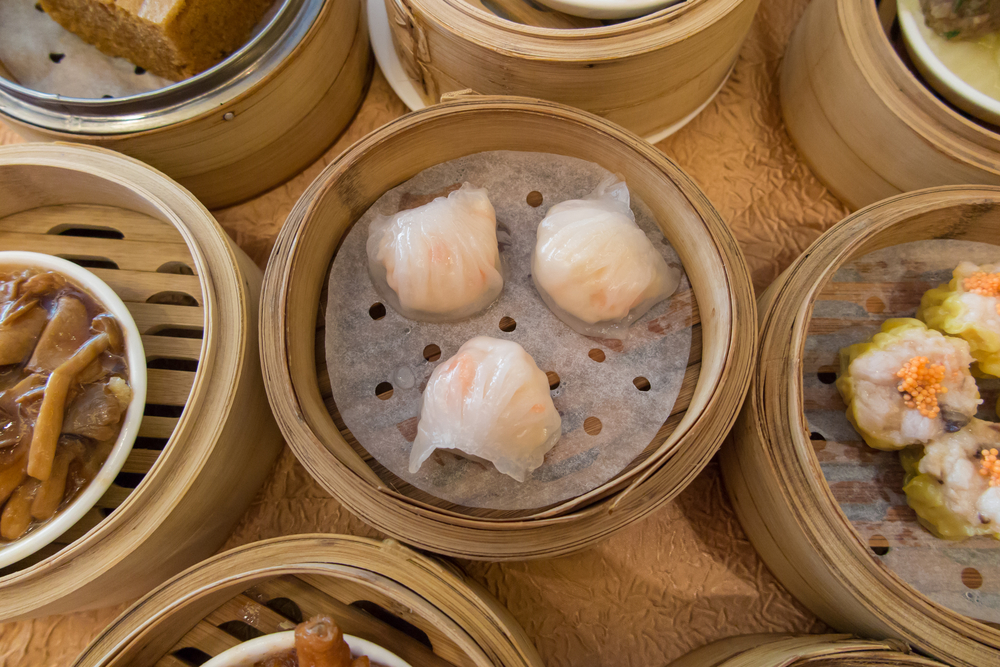 A trip to Hong Kong will not only guarantee a magical journey, but also an easy access to the delicious halal treats. Come to Islamic Centre Canteen for a dim sum brunch before you start wandering. Looking for a quick bite? Hong Kong pastry can never go wrong. Go to Chrisly Cafe to taste the egg tarts and polo bun. Top off your journey in Hong Kong by tasting beef dumpling, hot and sour soup with noodles, or salted fish fried rice at Ma's Restaurant for dinner. The authentic Indian restaurant, Aladin Mess, near Times Square is also worth to try after a stroll around the busiest shopping district. Their chicken tikka masala is a winner!
So, are you ready for a year-end holiday in Hong Kong? Can't find your interest? Browse the other interesting activities in Hong Kong through the official page of Hong Kong Tourism Board. Happy holiday!
—
You might also like:
– 5 Reasons Why Sham Shui Po Is Hong Kong's Hippest Place to Be
– 8 Reasons Why Hong Kong is Awesomely Convenient to Visit
– 5 Ways Hong Kong Promises You a Merry Good Time with Friends This Winter