This article has been reviewed by Wego's editorial team to ensure that the content is up to date & accurate.
Updated February 2023
The long-awaited Riyadh Season is finally here, visited by millions every year for its fun and exciting entertainment options. The mega-event is a city-wide celebration of the city in itself and, in the larger context, Saudi Arabia and its people. As part of the celebrations, several zones and play areas have been set up across the city, out of which Riyadh Boulevard World is the biggest and most anticipated zone.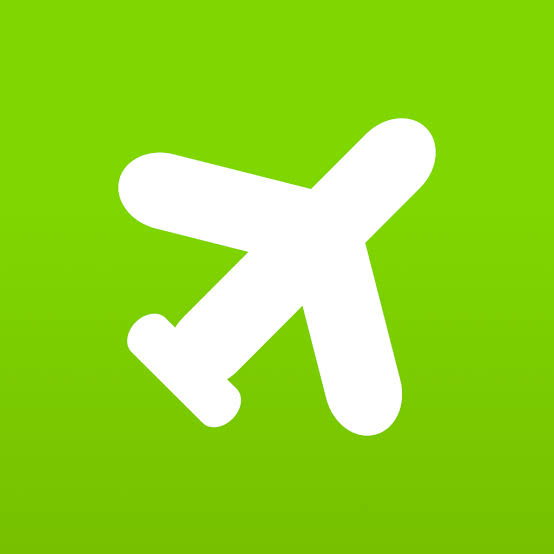 Book cheap flights to Riyadh
Here is everything you need to know about Riyadh Boulevard World, how to get your tickets and what you can expect from the event. 
Riyadh Boulevard World
Riyadh Boulevard World (BLVD World) is the biggest zones in the Riyadh season this year. 
The opening ceremony of the Riyadh Boulevard World on 21 November 2022 was attended by General Entertainment Authority (GEA) chairman Turki al-Sheikh and comprised a huge fireworks display, performances from each of the 9 countries featured in the zone reflecting their cultures and customs, and a performance by Mayyas, the glamourous Lebanese female dance troupe. 
Triple in size this year, each of the sub-areas features its own set of activities, restaurants, events, and outlets that are catered to all visitors. The Boulevard has a world within itself, with over 10 different countries to explore and much more shopping and entertainment options. 
Riyadh Boulevard World ticket price 
Entry tickets for Boulevard World are priced at SAR 100 on weekdays and SAR 150 on the weekends. Entry for kids under 12 years old and people with special needs are allowed to enter for free by presenting the official card. The Riyadh Boulevard World will be available until 22nd January.
To purchase the tickets, you can go to the official website of Riyadh Season 2022.
What to do at Riyadh Boulevard World? 
The largest costume festival ever held in the Kingdom was recently held on Boulevard in Riyadh City. Fans of anime, Marvel movies, and popular TV shows came dressed as their favourite characters from shows like "Squid Game," "Spiderman," "Batman," and "Peaky Blinders."
The festival drew a large crowd and numerous attendees dressed in eye-catching attire thanks to free admission for those who attended in costume. Traveling performances based on drama and horror programs were presented at the event, along with fantasy and horror makeup booths. The event was just one of the events listed on the Riyadh Calendar, which gives visitors to the city the chance to attend a range of events held all year long, including concerts, international experiences, and other leisure activities.
Riyadh Boulevard World features the world's largest artificial lake containing 11 ports, with boats that will move you around Boulevard World cities. One trip will take you on a journey to nine of the world's richest cultures from East to West. Discover different cultures, civilizations, and famous cuisines, wander around and enjoy the various activities, landmarks, shops, games, and more. Given below are some of the most anticipated events that have been garnering attention from visitors every day:
AREA 15:
AREA 15 will feature VR games, music, and sculptures created by some of the world's best artists from Las Vegas to Riyadh. The Spine, Dueling Axes, Wink World, and many other acts will perform during the event.
Ninja Warriors:
For the first time in the middle east, a competition where contestants are challenged to pass the obstacles to reach the end line and become real-life ninjas! 
Slime planet:
A planet made of slime filled with movement and interaction, offering times of joy that will leave the best memories for the whole family.
Cocomelon Playtime:
The famous world of Cocomelon gives you fun, exciting times with loads of interactive games. 
Pay O City:
Play O City is an area of wonders, with games filled with challenge and movement, and is a place for you and your friends to enjoy. 
Monopoly life-sized:
Become a piece in a life-sized monopoly board, buy properties and challenge your friends and see which of you becomes the richest.
Japan Anime Town:
Live the unique Japanese experience in the heart of Riyadh city. From the remarkable Tokyo tower to the world's largest Anime town, restaurants and stores were brought all the way from Japan, this unique town has it all. 
Combat Village:
Combat Village is a unique destination for those interested in military games that will take you into a whole other world of entertainment, where you can experience shooting live or simulated ammunition. In addition to virtual war games filled with challenges and other exciting activities held for the first time in the kingdom.
Lab 13:
This fun exciting game takes you to 9 rooms that will test your courage, with dark rooms, gases that will bring out your worst fear and a ghost playing the piano, along with other creepy things that you have never seen before.
World Cup 360 at Area 15:
Football fans, this is for you! Check out the World Cup 360 at Area 15 to watch the FIFA World Cup live from Qatar, and you will feel as if you are in the middle of the stadium while watching the World Cup matches with 360-degree technology from map projection. 
[Total:

174

Average:

4.7

]