This article has been reviewed by Wego's editorial team to ensure that the content is up to date & accurate.
Updated March 2023
For several years, Saudi officials have been focused on developing a comprehensive public transportation system in Riyadh that can cater to the needs of all demographic groups while meeting the city's current and future mobility demands. As part of this strategy, they have constructed a world-class metro network that effectively connects every corner of the city.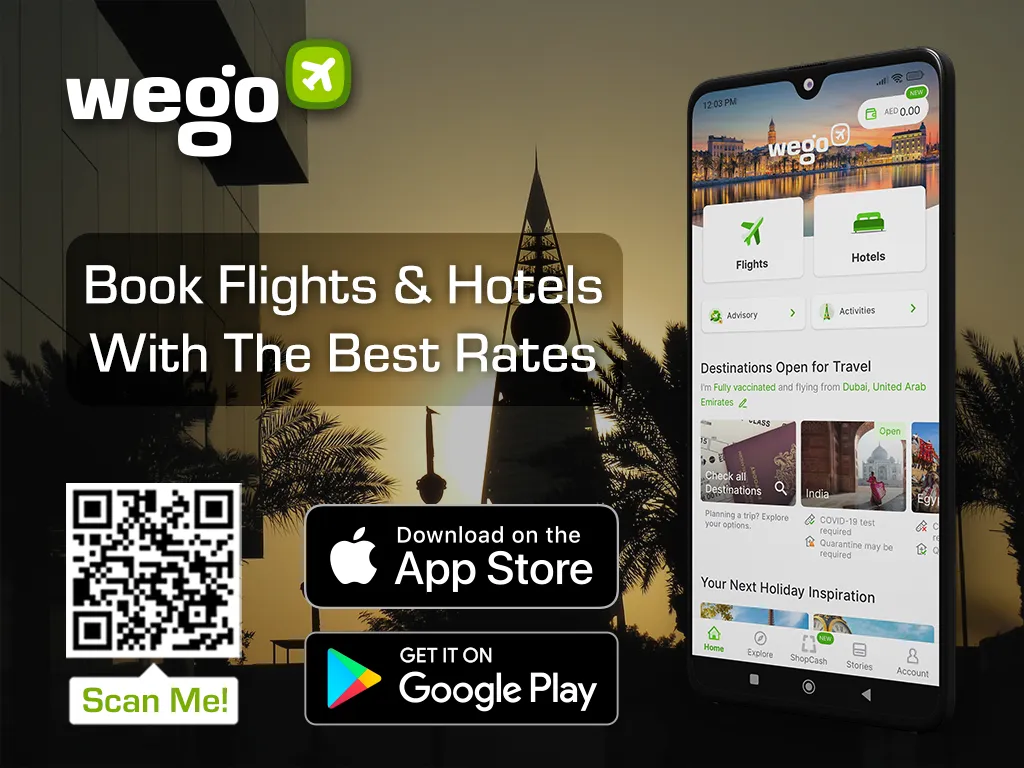 If you're looking to learn more about the brand-new Riyadh Metro, here's everything we know so far.
Riyadh Metro
Currently in progress, the Riyadh Metro, also known as the King Abdulaziz Public Transport Project, is set to revolutionize public transportation in the bustling metropolis of Riyadh, Saudi Arabia. As a key component of the King Abdulaziz Project for Riyadh Public Transport, this rapid transit system will boast six metro lines stretching a grand total of 176 kilometers and serving 85 stations.
The project is slated to come with a hefty price tag of USD 22.5 billion but promises to provide efficient, eco-friendly transportation to millions of residents and visitors alike.
Book cheap flights to Saudi Arabia
Riyadh Metro opening
The first phase of the King Abdulaziz Public Transport Project is slated to open at the beginning of this year, with subsequent phases following closely thereafter. The eagerly anticipated first phase of the Riyadh Metro is set to commence in March, while the final phase is scheduled for completion before the year's end.
افتتاح حافلات ومترو الرياض سيكون خلال شهر مارس القادم.

الافتتاح يتضمن:

تشغيل جميع حافلات النقل العام

افتتاح ٢ من اصل ٦ خطوط لمترو الرياض

كما يتم العمل على اعلان ترويجي يوضح جميع التفاصيل والمعلومات الخاصة بالحافلات. pic.twitter.com/8KG83Zu2dQ

— OXLES (@OXLES_) February 25, 2023
\
Riyadh Metro lines
Riyadh Metro will feature six lines, each with a separate train routing:
Blue line: Axis of Al-Olaya – Al-Batha – Al-Hayer roads
Red line: Axis of King Abdullah Road
Orange line: Axis of Al-Madinah Al-Munawarah Road – Prince Saad Bin Abdurrahman I Road
Yellow line: Axis of King Khalid International Airport Road
Green line: Axis of King Abdulaziz Road
Violet line: Axis of Abdurrahman Bin Awf Road – Sheikh Hassan Bin Hussain Bin Ali Road
To access the full view of the map with higher resolution, click this link.
Riyadh Metro stations
The Riyadh Metro system will encompass a total of 85 stations, with 84 of them strategically located in densely populated districts, commercial centers, educational institutions, and medical facilities. This comprehensive network will greatly facilitate the daily commutes of countless individuals.
Of the 85 stations, four key stations will serve as major transit hubs where metro lines intersect with the bus network. These stations include:
Qasr Al-Hukm District Station
King Abdullah Financial District (KAFD) Metro Station
Western Metro Station
STC Station
Moreover, the metro system is designed to seamlessly integrate with the King Khalid International Airport and the public transportation center, further expanding its reach and enhancing the overall transportation experience in Riyadh.
Riyadh Metro ticket prices
The official pricing for tickets has yet to be released. However, the Riyadh Development Authority has indicated that a weekly ticket for the metro system is expected to cost around SAR 25.
It remains to be seen how the ticketing structure will be designed and what the final pricing for individual rides and monthly passes will be, but the upcoming metro system is expected to offer affordable and convenient transportation options for the residents of Riyadh.
[Total:

120

Average:

4.8

]