This article is reviewed regularly by Wego's editorial team to ensure that the content is up to date & accurate. 
Updated May 2023
Romania is a country with a rich history, diverse culture, and stunning natural scenery that offer visitors a variety of travel experiences. Whether you're interested in exploring medieval castles and towns, beautiful monasteries and churches, untouched mountains and forests, or lively cities and beaches, Romania has a range of attractions to cater to different interests and preferences.
If you are a UAE resident planning to visit Romania soon, we have gathered all the necessary information you need to know regarding obtaining a Romania visa. Keep reading to learn more.
Do UAE residents need a visa to visit Romania?
For UAE nationals with a valid UAE passport, a visa is not required to enter Romania for stays up to 90 days within a 180-day period. However, expatriates residing in the UAE who do not have a passport eligible for an on-arrival visa in Romania must apply for a Romania visa through the Romanian embassy or consulate in the UAE.
Another option for UAE residents is to use a short-stay Schengen visa (type C) to enter Romania, subject to specific requirements. Although Romania is not yet a member of the Schengen area, its visa policy is similar to that of Schengen states. Schengen visa holders are permitted to enter Romania and stay for up to 90 days within a 180-day period, provided that their visa remains valid and permits at least two entries into the Schengen area.
In addition, they must demonstrate to immigration officials that their next destination is a Schengen country, that Romania is not their initial point of entry into Europe, or that they have already used their Schengen visa to enter another Schengen country prior to arriving in Romania.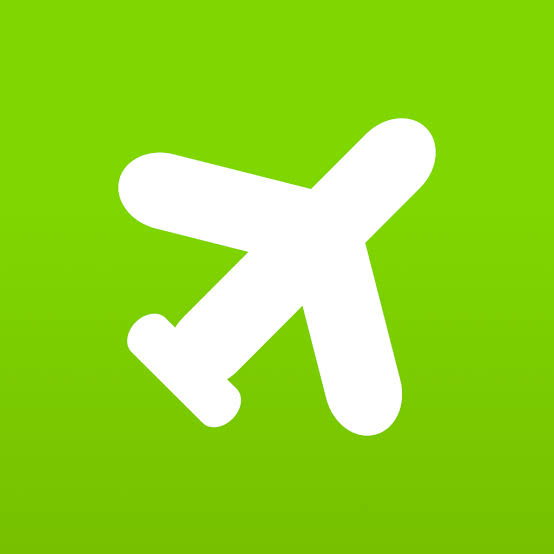 Book cheap flights to Romania
Available visa types
Romania offers several visa types depending on the purpose and length of their stay.
Short stay (Type C)
Romania's short-stay visa allows the holder to stay in the country for a maximum of 90 days within a 180-day period prior to each day of stay on Romania's territory. The Romania short-stay visa can be issued for the following reasons:
tourism
private visit
business
partaking in sports activities
partaking in cultural, scientific or academic events
official government mission
transportation
Long stay (Type D)
The Romania long-stay visa permits the holder to enter Romania and apply for a residence permit to stay in the country beyond 90 days. The visa itself is valid for no longer than 90 days, but if a residence permit is granted, the individual can stay in the country for an extended period for the following purposes:
economic activities
professional activities
commercial activities (such as investment)
religious or humanitarian activities
work
study
family reunification
research
Required documents
Below are the general requirements that you need to bring to apply for a Romania visa:
a completed Romania visa application form, downloadable from the website of the Romanian Ministry of Foreign Affairs

must be typed and signed
For minors: Must be signed by parent(s) or legal guardian(s) with custody over the minor

two recent pictures In accordance with Romania visa photo requirements
a valid passport or travel document:

must be recognized by Romania
must be valid for at least three months beyond the visa expiry date
must have been issued within the past ten years
must have at least two blank pages for visa affixation by Romania consular staff

travel medical insurance that is valid in the EU and covers medical emergencies up to AED 119,852
proof of sufficient financial means to cover the duration of your stay in Romania:

must have at least AED 199.75 per day for the duration of the stay
must have a total of at least AED 1,997
can be submitted through official bank statements
if part of an organized tour/group with pre-paid accommodation and services, this can serve as proof of financial means

proof of accommodation in Romania. Can be a hotel reservation, letter of invitation from a family member/friend, or other means of accommodation
flight ticket
driving license, green card, and vehicle registration (if applicable)
any additional documents which correspond to the purpose of your travel
Additional requirements
Short-stay visa (Type C)
When applying for a Romanian short-stay visa, you will need the standard set of required documents, in addition to specific documents related to the purpose of your travel. These may include:
letter of invitation from a Romanian company. Required if traveling for business purposes
letter of invitation from the event organizers. Required if traveling for a sports event
any other documents specific to your purpose of travel
Long-stay visa (Type D)
If you're planning to apply for a Romania long-stay visa (Type D), you'll need to provide a standard set of documents along with specific documents related to the purpose of your travel. These may include:
certificate of police clearance issued by your country's authorities
proof of authorization to exercise profession. Required if traveling for employment/professional purposes
work authorization. Required if traveling for employment purposes
proof of financial means. Must demonstrate your ability to sustain yourself financially for the duration of your stay
proof of enrollment and paid fees. Required if traveling to study, must submit proof of enrollment in a Romanian educational institution and proof of paid fees
Proof of family relations. Required if traveling for family reunification
Proof of accommodation. Must provide evidence of accommodation for the duration of your stay in Romania
Photo requirements
dimensions: The photograph should measure 3cm x 4cm, with your face covering 70% – 80% of the picture
background: The background should be plain white with no patterns or decorations
photo quality: The picture must be taken professionally with a high resolution, and must not have any shadows, exposure, or glare
facial expression: You must have a neutral facial expression and look directly at the camera. Your hair should not cover your face
attire and accessories:

headgear is generally not allowed, except for religious purposes. Even then, the headpiece cannot cover the face
if you wear glasses normally, you may keep them on, but make sure they do not have any glare or thick rims obstructing your eyes or face. To ensure your picture is acceptable, it is recommended that you remove them. Tinted eyeglasses are not allowed

specifications for young children: If your child cannot sit up independently, they must be pictured from above. You may not be in the picture with them, even if it is just your hands propping them up
Application
You can apply for your Romania visa by following these steps:
visit the Romanian Ministry of Foreign Affairs website.
click on "Ask for a visa online"
answer the questions to see if you need a visa and what type of visa you should apply for
download the appropriate visa application form and fill it in with your personal and travel information
gather the required supporting documents for your visa type and purpose of travel. The documents you submit must be in English or Romanian (or translated by an authorized translator if they are not). You will also need to attach a passport-sized picture of yourself
submit your visa application and the supporting documents to the nearest Romanian diplomatic mission or consulate. You will also have to pay a visa fee, which varies depending on the type and duration of your visa
wait for the verification process, which may take up to 14 days for short-stay visas and up to 30 days for long-stay visas. You may be contacted by the embassy or consulate for additional information or an interview
after your visa application is approved, you can collect your Romania visa from the embassy or consulate where you applied. You will also receive a notification by email if you applied online through the e-visa portal.
Processing time and fees
The processing time for a Romania visa may take at least 10-14 business days or longer, depending on the individual case. For those applying for a long-stay visa, it is advisable to submit the application at least 45 days before the scheduled trip. Additionally, when submitting a visa application at a Romanian consulate or diplomatic mission, you will be required to pay a non-refundable processing fee. The fees for a Romania visa are categorized into two categories as follows:
Short-stay visa: AED 319
Long-stay visa: AED 479