This article is reviewed regularly (on a monthly basis) by Wego's editorial team to ensure that the content is up to date & accurate.
Updated 5 November 2021
Can't resist travelling anymore? We understand. It's been ages since we have been bound to our homes and it's only natural if you aren't able to defy those itchy feet. In some circumstances, travel might even be unavoidable. Whatever the reason, travelling in India during the COVID-19 pandemic is safe only if you follow the precautionary guidelines to the tee.
Here's how you can travel safely in India in 2021.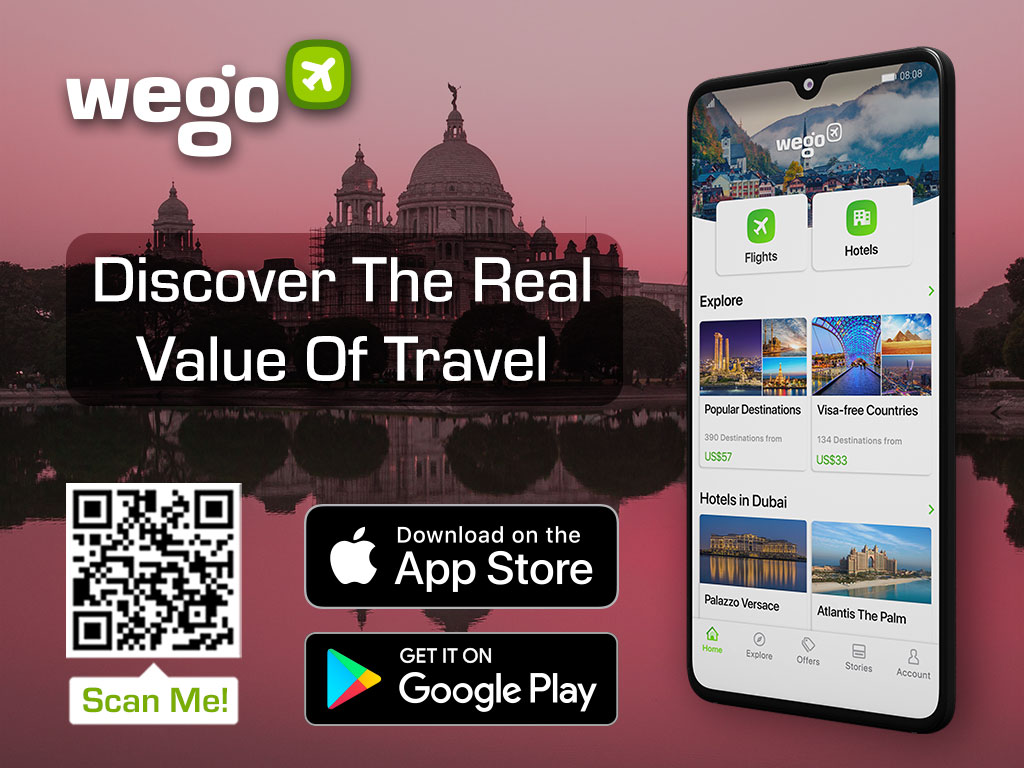 Current COVID-19 situation in India
India has shown an increase in the number of positive Covid-19 cases towards the end of October. As of 2 November 2021, India reported a total of 34,296,237 confirmed cases. However, in the past 24 hours, around 10,423 confirmed cases were reported, which is the lowest single-day cases after the country's situation during the second wave.
The deadly Delta variant of Covid-19 which was first traced in India is also posing a risk around the globe.
According to the reports, around 78% of the adult population in India has received at least a single dose of the vaccine, whereas, around 35% of the adult population has been fully vaccinated against the deadly virus.
Precautions while travelling in India
Wearing masks
A mask is the most basic, but the most effective protection at your disposal. In a densely populated country like India, social distancing may not be possible in all public places. That's why a properly fitting mask covering your nose and mouth should be worn at all times. To be extra careful, we recommend wearing a use-and-throw surgical mask over your cloth mask.
Dodging the crowds
While going sightseeing, it is better to stick to offbeat places. Trade the thronged attractions like Taj Mahal, Goa and Hrishikesh for the less-explored destinations such as Sikkim, Coorg, and Meghalaya, and you won't only stay away from the crowds, but have an equally memorable experience with less risk. This is also the time to head to sanctuaries and forest reserves where tourists will be scattered enough de facto.
Steering clear of petty thieves
A word of caution: be wary of petty crimes. Due to the pandemic, unemployability has increased and so has the crime rate. Carry the bare minimum with you, keep all precious items (that includes your travel documents) at home. Be alert around touts and guides and hold on to your belongings firmly.
Transport facilities
As metros have been suspended in most cities of the country, public buses and rickshaws are the only viable modes of public transport. However, it is advisable to rent your private vehicle (and a driver, if necessary), as the seats in public vehicles may not have been sanitized well after last use.
Accommodation and food safety
2 and higher starred hotels and resorts will be particular about their hygiene, but if you want to stay as safe as possible, private vacation rentals are a better option. Choose to order in or get takeaways instead of dining out. Street food should be a strict no-no during these times as there is almost no control over the hygiene standards.
Is it safe to travel to India now?
It depends on your vaccination status.
India has opened up for fully vaccinated travellers and will allow commercial flights from November. This is due to a decline in the number of cases which has been reported to be 75% less than the previous year. India was also successful in crossing the important landmark of one billion administered vaccine doses, and around 35% of the total adult population has been fully vaccinated.
Even though there has been a decrease in the number of cases after the destructive second wave, there are still chances of a potential surge in infections if safety and hygiene protocols are not adhered to. The ICMR has also stated that a sudden increase in population density due to incoming tourists or mass congregation due to social, political or religious reasons can worsen the third-wave scenario. Hence, it is advisable to avoid travel if possible, especially for unvaccinated and partially vaccinated travellers.