This article is reviewed regularly (on a monthly basis) by Wego's editorial team to ensure that the content is up to date & accurate.
Updated 14 June 2021
Can't resist travelling anymore? We understand. It's been ages since we have been bound to our homes and it's only natural if you aren't able to defy those itchy feet. In some circumstances, travel might even be unavoidable. Whatever the reason, travelling to Pakistan during the COVID-19 pandemic is safe only if you follow the precautionary guidelines to the tee.
Here's how you can travel safely in Pakistan in 2021.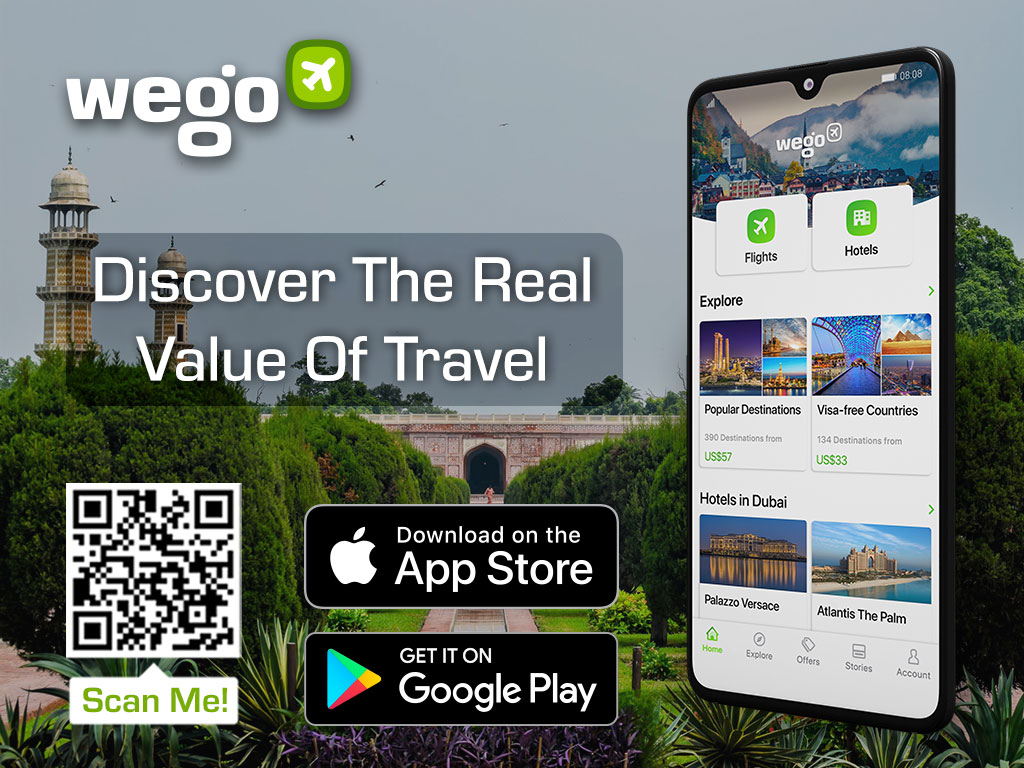 Current COVID-19 situation in Pakistan
Pakistan has kept its case count at an appreciable low since the start of the pandemic. The country has a solid recovery rate of nearly 93% but doesn't fare as well in terms of the death rate. With over 21k Pakistanis succumbing to COVID-19, the fatality rate in the country is 2.3%.
In the last week of May, Pakistan also confirmed that the highly transmissible Indian variant of the coronavirus was first detected in the country.
The National Command and Operation Centre (NCOC) of Pakistan has put countries into A, B, and C categories and imposed restrictions on them accordingly. Countries in the A category are exempted from the mandatory Covid-19 test, travellers from areas in the B category require a negative polymerase chain reaction (PCR) test that must be taken within 72 hours of the travel date, and countries in the C category are restricted and people can travel only under specific NCOC guidelines.
Precautions while travelling in Pakistan
Wearing masks
A mask is the most basic, but the most effective protection at your disposal. In a densely populated country like Pakistan, social distancing may not be possible in all public places. That's why a properly fitting mask covering your nose and mouth should be worn at all times. To be extra careful, we recommend wearing a use-and-throw surgical mask over your cloth mask.
Dodging the crowds
While going sightseeing, it is better to stick to offbeat places. Trade the thronged attractions like Hunza, Skardu and Mohenjo-daro for the less-explored destinations such as Astore Valley, Gwadar, and Karambar Lake, and you won't only stay away from the crowds, but have an equally memorable experience with less risk. This is also the time to head to sanctuaries and forest reserves where tourists will be scattered enough de facto.
Steering clear of petty thieves
A word of caution: be wary of petty crimes. Due to the pandemic, unemployability has increased and so has the crime rate. Carry the bare minimum with you, keep all precious items (that includes your travel documents) at home. Be alert around touts and guides and hold on to your belongings firmly.
Transport facilities
As metros have been suspended in most cities of the country, public buses and rickshaws are the only viable modes of public transport. However, it is advisable to rent your private vehicle (and a driver, if necessary), as the seats in public vehicles may not have been sanitized well after last use.
Accommodation and food safety
2 and higher starred hotels and resorts will be particular about their hygiene, but if you want to stay as safe as possible, private vacation rentals are a better option. Choose to order in or get takeaways instead of dining out. Street food should be a strict no-no during these times as there is almost no control over the hygiene standards.
Is it safe to travel to Pakistan now?
It is better not to at this moment. Avoid travelling to Pakistan if you can.
While the number of active cases is not as high relative to the population of Pakistan, even vaccinated travellers run the risk of contracting the virus, especially the highly transmissible B1617 variant.
If you must travel to Pakistan, follow all the necessary precautions without any negligence or complacency.