This article is reviewed regularly (on a monthly basis) by Wego's editorial team to ensure that the content is up to date & accurate. 
Updated 3 November 2021
Can't resist travelling anymore? We understand. It's been ages since we have been bound to our homes and it's only natural if you aren't able to defy those itchy feet. In some circumstances, travel might even be unavoidable. Whatever the reason, travelling to the UK during the COVID-19 pandemic is safe only if you follow the precautionary guidelines to the tee.
Here's how you can travel safely to the UK in 2021.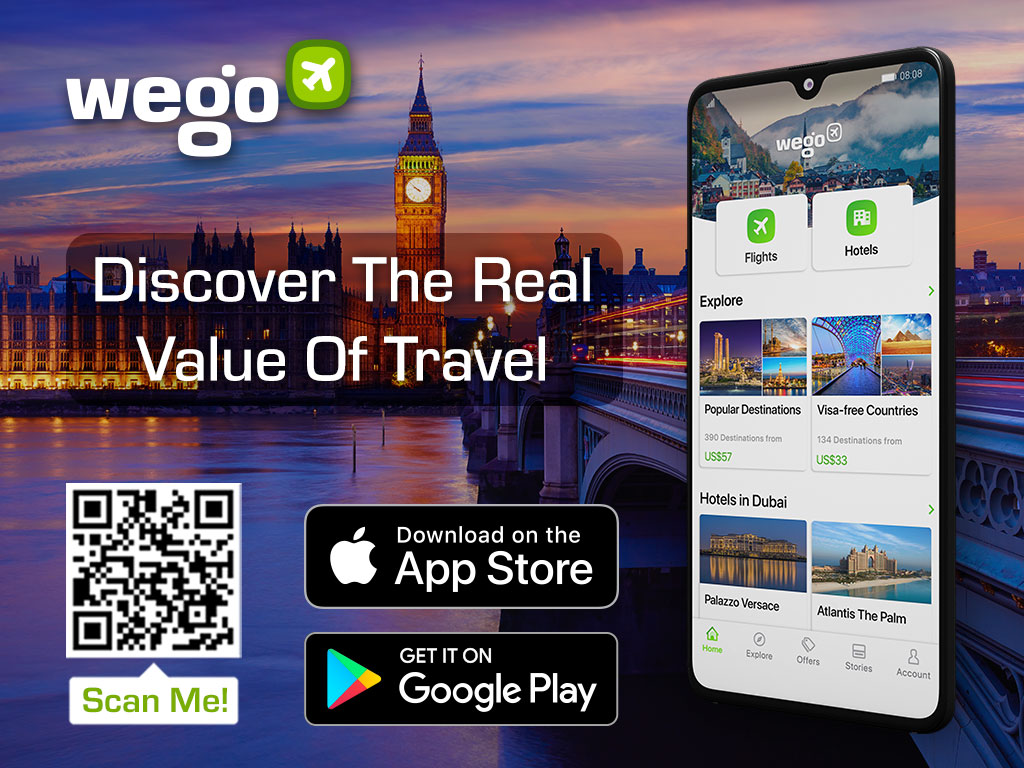 Current COVID-19 situation in the UK
The United Kingdom has done successfully with its COVID-19 immunisation campaign, however case numbers have lately increased. Covid instances have surged to 50,000 per day, with Health Secretary Sajid Javid predicting that this number might quadruple.
Recently, the Delta variant of the coronavirus has become a major cause of concern. Delta, commonly known as the Indian variant, accounts for 99% of the COVID cases in the UK. This mutation of the virus is not only 40% more transmissible than the UK's Alpha variant but is also reported to have more complications with higher chances of hospitalization.
Your travel plans will be affected by the regulations in force in your destination city, so it's better to check the latest developments here.
Precautions while travelling in the UK
Wearing masks
A mask is the most basic but the most effective protection at your disposal. Wearing masks that completely cover the mouth and nose reduces the spread of COVID-19. Wearing face coverings like masks is legally mandatory in certain indoor settings in the UK. A face visor or shield may be worn in addition to a face covering but not instead of one. Read in-depth guidance about when and when not to wear masks in the UK here.
Dodging the crowds
The general rule while travelling during the pandemic is to avoid all crowded places. While going sightseeing, it is better to stick to offbeat places.
Trade visiting thronged cities like London, overcrowded beaches and amusement parks for the less-explored activities such as wildlife viewing, bird watching, hiking, or camping. You won't only stay away from the crowds but have an equally memorable experience with less risk.
Beware of petty crimes
The UK has a comparatively low crime rate. Violent crime is rare. You may get some petty theft and bag snatching but besides this, the UK is safe to travel to. But low crime does not mean no crime, so you will have to be vigilant at all times to steer clear away from petty thieves and pickpockets, especially in crowded areas.
Carry the bare minimum with you, keep all precious items (that includes your travel documents) at the hotel. Be alert around touts and guides and hold on to your belongings firmly.
Transport facilities
Traveling on public transportation increases the risk of getting and spreading COVID-19 by bringing people in close contact with others, often for prolonged periods, and exposing them to frequently touched surfaces. Rented private vehicles or taxis are much safer alternatives.
Accommodation and food safety
The UK offers a wide range of accommodation options, appealing to the tastes and pockets of all. Most hotels can be trusted to meticulously adhere to sanitization and hygiene protocols, but private rentals and AirBnbs are still the safer choices. Choose to order in or get takeaways instead of dining out.
Is it safe to travel to the UK now?
Although most legal coronavirus limitations have been repealed in England, Scotland, and Wales, there are still certain restrictions in effect across the UK when it comes to foreign travel.
On October 4, 2021, the United Kingdom implemented a new international travel system. The "amber" category has been phased out, and England, Scotland, Wales, and Northern Ireland now classify nations as "red" or "green."
However, you must take all the precautions and follow the safety protocols scrupulously. Even if you're fully vaccinated, hygiene and safety protocols should be strictly observed, especially with the Delta variant dominating the pandemic situation.