This page was last updated on 20 September, 2021.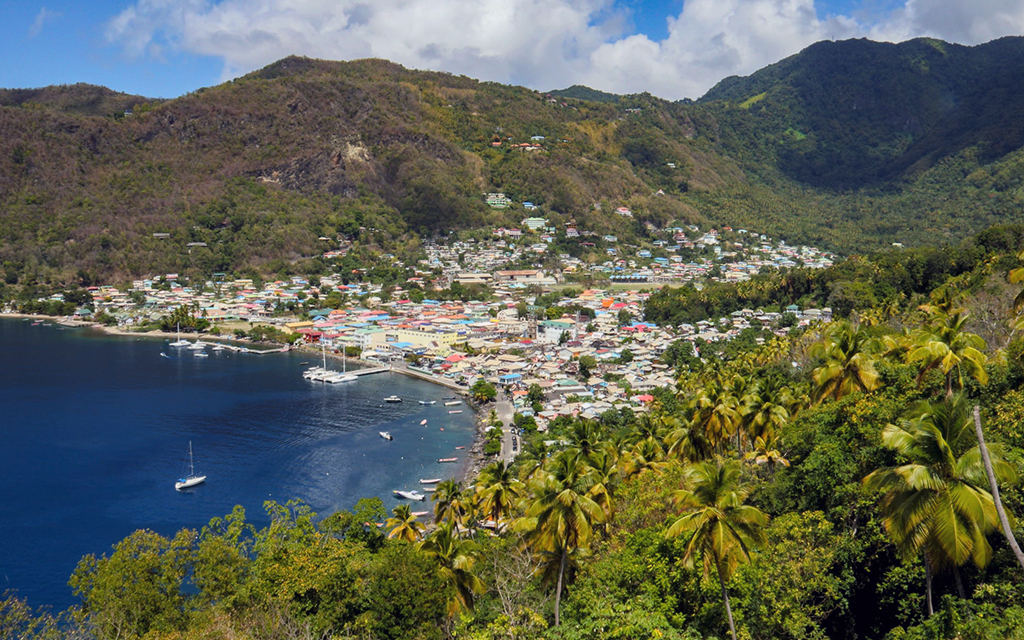 At a Glance
Travel Restrictions
Entry For Vaccinated Travelers: Allowed
Vaccination Requirements: Fully vaccinated travelers will enjoy expanded access to the destination. Travelers are considered "Fully Vaccinated" once two weeks has passed since the second dose of the two-shot vaccine or two weeks after a single-dose vaccine.
Vaccine Cards must be presented on entry to Saint Lucia.
You are still required to follow all local protocols: social distancing, wearing masks in public places, washing hands/sanitizing regularly.
If you are 5 years and over, you are required to submit a covid-19 PCR test done within 5 days of arrival into Saint Lucia.
Tourist Entry: Allowed
Testing: Negative PCR test results is required for all countries.
Quarantine Required: No
Quarantine Details: Not Required
Local Restrictions
Lockdown in Effect: Partial
Events: Partially Allowed
Transport: Operational with restrictions
Shopping: Open
Restaurants and Bars: Delivery/Takeout only

Detailed Travel Advisory
Published 10.09.2021
1. Passengers must complete the "Travel Registration Form" at least 7 days before arrival at https://www.stlucia.org/en/covid-19/ . They must have a printed copy of the auto-response email received after submission.
– This does not apply to passengers younger than 18 years.
2. Passengers must have a printed negative COVID-19 PCR test taken at most 5 days before arrival.
-This does not apply to passengers younger than 5 years.
3. Passengers must present a printed Health Screening Form upon arrival. The form must be completed on the day of travel and can be obtained at https://tinyurl.com/y5kkvs7z .
4. Passengers are subject to a COVID-19 PCR test upon arrival at their own expense.
– This does not apply to passengers younger than 5 years.
5. Passengers could be subject to quarantine for 14 days. Details can be found at https://www.stlucia.org/en/covid-19/ .
– This does not apply to passengers with a COVID-19 vaccination certificate stating that they were fully vaccinated at least two weeks before arrival. Vaccines accepted are AstraZeneca (Vaxzevria), AZD1222 (SK Bioscience Co Ltd.), Covishield, Janssen, Moderna, Pfizer-BioNTech (Comirnaty), Sinopharm and Sinovac. A combination of vaccines is accepted.
6. Passengers and airline crew are subject to medical screening.
Detailed Tourist Information
The following entry requirements are MANDATORY FOR ALL ARRIVALS:
ALL travelers 18 years and older must complete and submit an online travel registration form to receive Travel Authorization
ALL travelers 5 years and over must take a COVID PCR test 5 days or less before arrival in Saint Lucia and submit the negative results to the travel registration form for review and approval
You must receive and print your travel authorization documents prior to travel. Failure to do so will result in you being denied boarding of your flight or vessel.
All arriving passengers must adhere to all protocols relevant to the island, including those related to wearing masks in public, social distancing and observing high standards of hand hygiene.
Click here for detailed information https://www.stlucia.org/en/covid-19/
Lockdown Details
Saint Lucia has now started to reopen the country and its economy by reopening to tourism. Businesses are permitted to recommence full operations, in their normal location and within normal business hours, adhering to COVID19 related protocols issues by the Ministry of Health. Social events including the cinema and mass crowd events remain closed

Sources
https://www.stlucia.org/en/covid-19/
Data Source: covidcontrols.co