This article is reviewed regularly (on a monthly basis) by Wego's editorial team to ensure that the content is up to date & accurate. to ensure that the content is up to date & accurate.
Updated June 2023
The vaccination drive in Saudi Arabia is progressing commendably well, with a huge slice of the population being fully vaccinated to date. So far, four vaccines have been approved for emergency use in the Kingdom.
So what vaccines are approved for travel to Saudi Arabia? Keep reading to find out.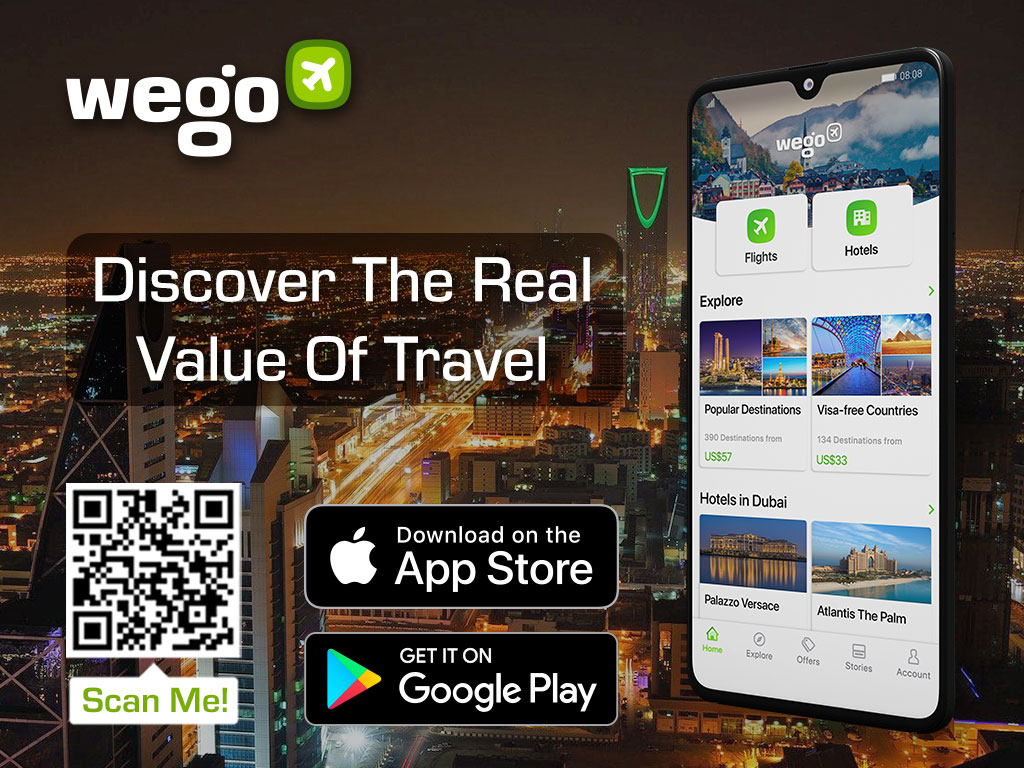 Which vaccines are approved in Saudi Arabia?
Currently, the KSA is accepting the following four vaccines for use in Saudi Arabia.
Book cheap flights to Saudi Arabia
Pfizer/BioNTech: Comirnaty
Saudi authorities approved the Pfizer vaccine on 10 December 2020 for all adults. Later, on 27 June 2021, it also approved its use for children in the 12-18 age group.
The BNT162b2 is a messenger Ribonucleic Acid (mRNA) vaccine meaning that it carries genetic instructions that help the recipient's cells to produce protein pieces that trigger the immune system response.
Oxford/AstraZeneca: Vaxzevria
On 18 February 2021, AstraZeneca got authorized for emergency use in the Kingdom.
The ChAdOx1 COVID-19 vaccine is based on the virus's genetic instructions for building the spike protein, which is stored using double-stranded DNA.
The Oxford/AstraZeneca vaccine (AZD1222), which is also sold under the brand names Vaxzevria and Covishield, among others, is a viral vector vaccine for the prevention of COVID-19. The vaccine was developed by the United Kingdom by Oxford University and British-Swedish company AstraZeneca and is administered by intramuscular injection. The vaccine is said to be 81% effective against the Alpha variant and 61% against the Delta variant.
Johnson & Johnson: Ad26.COV2.S
On 18 May 2021, the Kingdom clarified that the Janssen vaccine was approved.
The Janssen vaccine leverages the AdVac vaccine platform to engineer a common cold virus to carry genetic instructions into the arm cells, where they construct a replica of the coronavirus spike, triggering the immune system.
Moderna: mRNA-1273 & Spikevax
On 9 July 2021, Moderna got approval for emergency use in Saudi Arabia.
The Moderna vaccine primarily works by injecting a fraction of the COVID-19 virus' genetic code into the body. This will trigger the body's immune response, therefore, creating antibodies capable of fighting the virus.
Covaxin
Covaxin, produced by Bharat Biotech, is currently recognized by a number of countries. The COVID-19 vaccination is now also licensed for use in Saudi Arabia. Covaxin-vaccinated Indian nationals can now travel to the country with ease.
Other vaccines such as Sputnik V., ​Nuvaxovid., Covovax​​, ​Sinopharm are also approved in Saudi Arabia with 2 doses each to be accounted as fully vaccinated.
Vaccination updates
No vaccine required to travel outside the KSA
Kingdom of Saudi Arabia has recently announced the scrapping of COVID-19 immunization requirements for KSA citizens to travel outside the country.
No vaccine mandate for entry
Travellers are no longer required to present proof of vaccination to enter KSA. The government of KSA lifted most of the COVID-19 travel restrictions for travellers who wish to enter the KSA, including the mandatory rule to present proof of vaccination or undergo a PCR Test upon arrival.
Umrah pilgrims are also no longer required to present proof of vaccination upon their arrival at the Kingdom. Hence, unvaccinated pilgrims can now enter KSA to perform Umrah at any time of their convenience.
Vaccination for Hajj
Pilgrims seeking to perform the Hajj must be fully vaccinated against COVID-19 with any one of the approved vaccines and a dose of a COVID-19 booster. Below is the list of the COVID-19 vaccines approved by Saudi Arabia:
Pfizer/BioNTech. 2 doses
Oxford/AstraZeneca: 2 doses
Janssen. 1 dose
Moderna. 2 doses
Sinopharm. 2 doses
Sinovac. 2 doses
Covaxin. 2 doses
Sputnik V. 2 doses
​Nuvaxovid. 2 doses
​Covovax​​. 2 doses
Please note that Hajj will be available this year for those under 65 years of age, provided that they obtain the basic doses of vaccines approved in the Kingdom and they must present a negative PCR test taken no more than 72 hours prior to their arrival to the Kingdom.
For more information regarding Hajj 2023, visit our article on this year's Hajj updates and news.
Booster dose mandatory for citizens travelling abroad
The government of Saudi Arabia has made booster jabs mandatory for citizens who received the second dose of the Covid-19 vaccine at least eight months ago and are wishing to travel abroad. However, some categories of people are exempt from this mandate:
people under sixteen and twelve years of age.
people who appear under the exempt category status on the Tawakkalna application.
All COVID‑19 restrictions for travel to Saudi Arabia have been lifted. Passengers are no longer required to hold a COVID‑19 vaccination certificate or a COVID‑19 test result to enter the country. Quarantine restrictions have also been lifted.
Please note that individuals above 18 years travelling to the Kingdom will only be considered 'immune' on Tawakkalna application, if they have received the booster shot within eight months of their second vaccine dose
KSA citizens who wish to undertake international travel can take their third booster shot within eight months of the second jab instead of the earlier stipulated three months. This does not apply to age groups specified or excluded by the kingdom's health ministry.
You can download the Tawakkalna app on the Play Store or App Store. Check out our article about the Tawakkalna app for more details:
Home vaccination service for elders aged 70+ with MoH e-service
A home vaccination service for 70-year-olds and above who are eligible to be vaccinated to preserve their health and protect them from complications of COVID-19 infection, and to reduce the difficulty for them to go to the vaccination centers to get vaccinated.
To register, you can visit the KSA's Ministry of Health website here.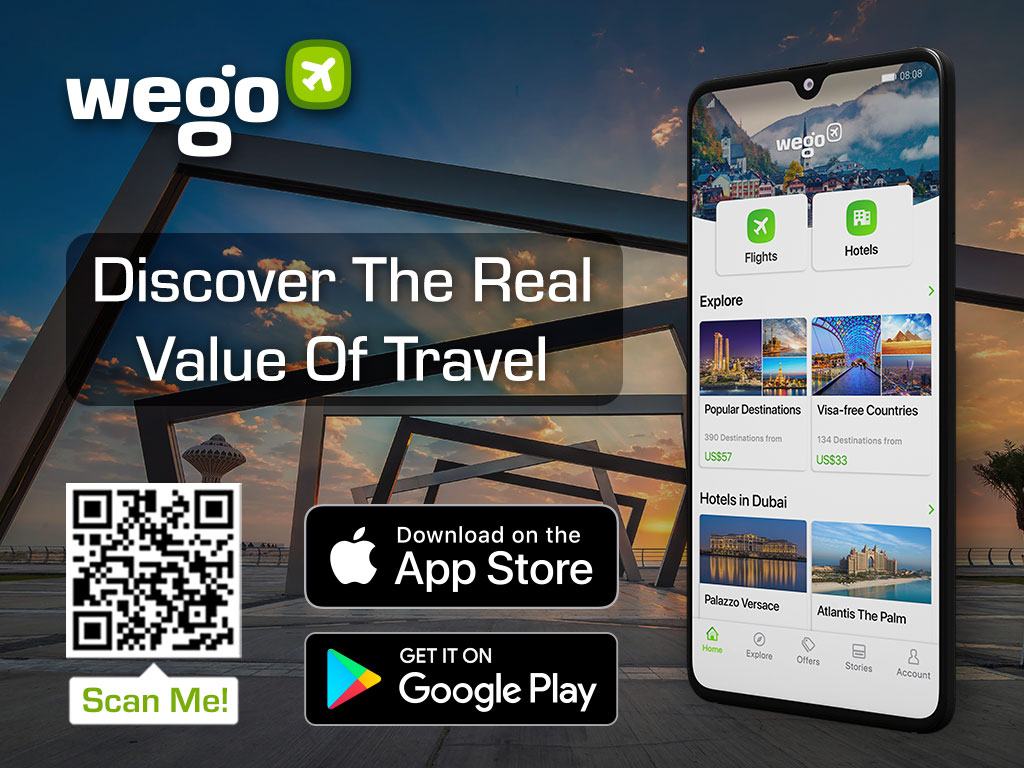 [Total:

253

Average:

4.8

]