This article has been reviewed by Wego's editorial team to ensure that the content is up to date & accurate.
Updated July 2023
As home to the holy cities of Islam, Makkah and Madinah, Saudi Arabia has become a popular destination for travelers of all types. To cater to the diverse needs of visitors, the government has introduced a variety of visas and permits, including visit visas and year-long permits, allowing travelers to fully immerse themselves in the country's culture and beauty. Whether you're visiting for tourism, work, or study purposes, there are various visa options available to suit your needs and the duration of your stay.
This article provides a comprehensive guide to the different types of 1-year visas issued by the government of Saudi Arabia.
Saudi Arabia 1-year visas last news
Saudi Arabia, which hires the most semi-skilled and unskilled Indian workers, has commenced administering a skill verification exam before approving employment visas in India.
Referred to as the Skill Verification Program (SVP) test, it is now obligatory for specific job categories in the initial phase, with plans for gradual implementation across all other professions. Individuals applying for the professions listed below will be required to take this mandatory test. A total of 19 professions will have to take the test
Building electrician
Plumber
Pipe fitter
Automotive electrician
Welder
Underwater welder
Flame cutter
Drilling rig electrician
Electrical equipment assembler
Electrical transformer assembler
Electrical panel assembler
Electrical equipment assembler
Electrical equipment maintenance worker
Electrical cable connector
Electrical power lines worker
Electronic switchboard assembler
Black smith
Cooling equipment assembler
Heating, ventilation and air conditioning mechanic
After obtaining their professional verification certificate, individuals are allowed to continue in their current employment and can either renew their existing visa or apply for a new work visa when they are searching for new job opportunities.
Saudi Arabia 1-year visas
Whether you're planning to visit the Kingdom of Saudi Arabia to work or study, there are various visa options depending on the purpose and duration of your stay. The following visas have 1-year validity for the convenience of foreigners wishing to enter Saudi Arabia.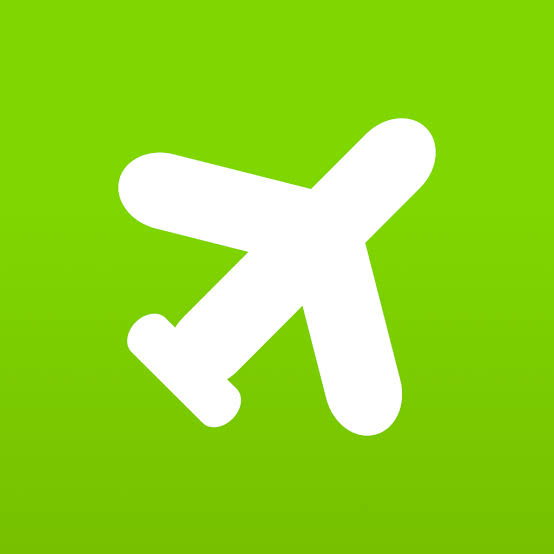 Book cheap flights to Saudi Arabia
Saudi work visa
A work visa for Saudi Arabia is an essential document for foreign nationals who want to work in the country. The sponsoring employer or company is responsible for obtaining the work visa for their employees. The sponsor may be a Saudi corporation, an individual, or a foreign organization with the necessary permits to conduct business in Saudi Arabia.
The Saudi work visa is typically valid for one year from the date of issuance, and it allows foreign nationals to work in the country for up to six months during that one-year period without having to apply for a residence permit.
Requirements
Employees seeking to work in Saudi Arabia must have a sponsor to obtain a visa. Although the employer takes charge of most of the application process, the potential employee must provide the following necessary documents:
a passport that will be valid for the duration of employment
a passport-sized photograph in colour
a completed visa application
three copies of a signed medical report
a letter of employment from the sponsoring company in Saudi Arabia, which must be certified by the Ministry of Foreign Affairs and the Saudi Chamber of Commerce
a signed copy of the employment contract
a certified copy of the applicant's university diploma, which must be validated by the Saudi Arabian Cultural Mission
a police report
For more information, please visit our dedicated article below:
Saudi tourist visa (e-visa)
The Saudi tourist visa, also known as the Saudi e-visa, is an entry authorization document that permits foreign nationals to enter Saudi Arabia for non-essential and non-religious purposes. It is valid for one year and allows for multiple entries, with a maximum stay of 90 days per visit. The Saudi tourist visa covers various tourism-related activities, but does not permit studying or participation in the Hajj season. Additionally, Umrah pilgrims can perform Umrah with a tourist visa.
Requirements
All individuals who apply for a visa to Saudi Arabia must have a valid passport for at least six months from the date of entry. The process of issuing an e-visa typically takes between 5 to 30 minutes. Airlines conduct pre-checks to ensure that passengers meet the visa eligibility criteria before boarding flights to Saudi Arabia.
For more information, please visit our dedicated article below:
Saudi business visa
You will need a Saudi business visa if you are visiting Saudi Arabia for business purposes, such as attending meetings, conferences, or other events. The business visa can be issued as either a single or multiple-entry visa, with different validity periods and stay duration depending on the visa type.
For a single-entry business visa, the maximum validity period is three months, and the maximum duration of stay is thirty days. On the other hand, a multiple-entry business visa allows for more extended stays and can be issued for 6 months, 1 year, 2 years, or 5 years. The maximum stay per trip with a multiple-entry visa is 90 days.
Requirements
original passport valid for no less than six (6) months, with at least two (2) successive empty visa pages. It must be a passport with a chip, also called a biometric
letter of Invitation. It must be issued by Saudi MOFA and addressed to the Saudi consulate you planning to apply through
a letter from your employer confirming your employment and upcoming trip
two recent colour photographs were taken against a white background and printed on high-quality photo paper
a copy of a Saudi ID card/copy of Iqama for foreigners
copies of degrees/certs
curriculum vitae (CV), i.e., resume.
For more information, please visit our dedicated article below:
Saudi personal visit visa
The Saudi personal visit visa is a visa issued by the Ministry of Foreign Affairs of the Kingdom of Saudi Arabia to allow foreign nationals to enter the country via an invitation from their Saudi friends or acquaintances. The Saudi personal visit visa will be valid for 90 or 365 days from issuance, with a stay length of up to 90 days on single or multiple entries.
Saudi personal visit visa holders can also perform Umrah at the Grand Mosque in Makkah and visit the Prophet's Mosque in Madinah. Pilgrims can apply through the Ministry of Foreign Affairs' official website.
Other than that, the Saudi personal visit visa holders may:
freely visit the country

travel across the Kingdom

visit the Prophet's Mosque in Madinah and other religious sites

perform Umrah

take part in cultural events
For more information, visit our dedicated article below:
Saudi student visa
A student visa is a requirement for foreign students who wish to study in Saudi Arabia. The visa is an endorsement by the immigration authorities on your passport that allows you to enter the country, reside, and study for a specified period.
To apply for a student visa, you must first confirm your enrollment in a recognized school or university in Saudi Arabia. Once you have obtained a letter of acceptance from the institution, you can apply for the student visa through the Saudi Arabian embassy or consulate in your home country.
Requirements
International students need a student visa to enter the Kingdom and study. Saudi student visa requirements include the following:
passport valid for at least 6 months and contains at least two consecutive empty visa pages.
a visa referral note indicating the number and expiration date of the visa. This must be issued by the Saudi Ministry of Foreign Affairs or one of its branches in Dammam or Jeddah.
a copy of the applicant's original birth certificate
high school diploma, or other academic credentials,
a police report issued within six (6) months of the application date, containing detailed information about the applicant's criminal record, if any.
three passport-sized coloured photographs that have a white background.
a medical report in three copies and all lab results, A licensed physician must issue a medical report certifying that the applicant has no contagious diseases. The physician must have signed all the medical report copies, including their license number and address.
Medical reports must be at most 3 months old from their issue date. Applicants under 16 years are exempt from submitting a medical report.
You may also require health insurance to travel to Saudi Arabia. Ensure that the insurance you choose meets all the requirements for your visa and that you get the coverage that will carry you through your time in Saudi Arabia.
For more information, please visit our dedicated article below:
[Total: 103 Average: 4.5]