This article has been reviewed by Wego's editorial team to ensure that the content is up to date & accurate.
In a significant development concerning visa regulations, Saudi Arabia has recently announced the expansion of its e-visa program to eight new countries. Last week, the Kingdom announced a major visa reform, implementing the issuance of e-visas to visitors from 12 countries, including Turkey, Pakistan, and Lebanon, among others. Now, the Kingdom's Ministry of Tourism has expanded this policy to include even more countries, including Azerbaijan and South Africa.
Under the new system, travelers arriving in Saudi Arabia will no longer be required to obtain a visa sticker affixed to their passports. Instead, a printed e-visa featuring a QR code will now serve as the replacement for the traditional Saudi visa stickers. This QR code will contain all the essential data and information about the passenger, effectively functioning as a digital visa.
This transition to e-visas will apply to various types of visas, including labor, visit, or residency visas. The move is part of a broader initiative aimed at digitizing and improving the efficiency of the ministry's consular services, encompassing work permits, residence, and visit visas.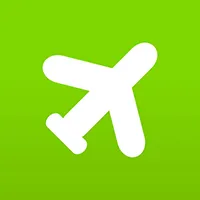 Book cheap flights to Saudi Arabia
The eight new countries included in the latest expansion of the e-visa policy are:
Albania
Azerbaijan
Georgia
Kyrgyzstan
Maldives
South Africa
Tajikistan
Uzbekistan
Saudi Arabia welcomes the world by expanding the issuance of visit visas to 8 new countries and facilitating the visa issuance procedures, either electronically or at KSA ports, in order to offer an unforgettable travel experience.#MinistryofTourism pic.twitter.com/ypOmSP6Kcp

— وزارة السياحة (@Saudi_MT) August 6, 2023
Citizens of these nations have the option to apply for a visitor visa online or obtain it upon arrival at any of the Kingdom's ports. This visa allows visitors to explore the Kingdom, perform Umrah, meet with family and friends, and engage in business activities.
Earlier, the new e-visa system was rolled out to the following countries, with the phasing out of visa stickers being implemented in phases. The schedule for phasing out visa stickers in visitor passports is as follows:
Pakistan: July 24
Yemen: July 26
Sudan: August 2
Uganda: August 7
Lebanon: August 9
Nepal: August 14
Turkey: August 16
Sri Lanka: August 21
Kenya: August 23
Morocco: August 28
Thailand: August 30
Vietnam: September 4
Notably, earlier this year, Saudi Arabia had already discontinued the use of visa stickers for visitors from countries such as the UAE, Jordan, Egypt, Bangladesh, India, Indonesia, and the Philippines.
With this visa modernization initiative, Saudi Arabia aims to streamline visa processes, facilitate travel, and embrace the digital transformation of its consular services. Travelers from the 12 countries listed can now look forward to a smoother visa experience with the introduction of the new e-visa system.
[Total:

107

Average:

4.8

]