This article is reviewed regularly (on a monthly basis) by Wego's editorial team to ensure that the content is up to date & accurate.
Updated 7 October 2021
Expo 2020 Dubai is not merely just any global event, with over 190 participating nations and about 200 dedicated international pavilions, each representing its own unique theme. One such pavilion which has been garnering much attention is the spectacular Saudi Arabia pavilion. 
Brought to life by a collective of extremely talented Saudi artists, this massive pavilion aims at creating a space to connect and learn more about the Kingdom. Here's all you need to know about the Saudi Arabia pavilion at the Expo 2020 Dubai.
Get your Expo 2020 ticket at Wego
We are proud to announce that Wego is Expo 2020 Authorized Ticket Reseller, meaning you can now purchase your tickets easily from us!
Join us at the world-class event showcasing cultural experiences, cutting edge innovations, and mind-blowing ideas featuring more than 190 countries. Get your Expo 2020 tickets at Wego now!
The Saudi Arabia Pavilion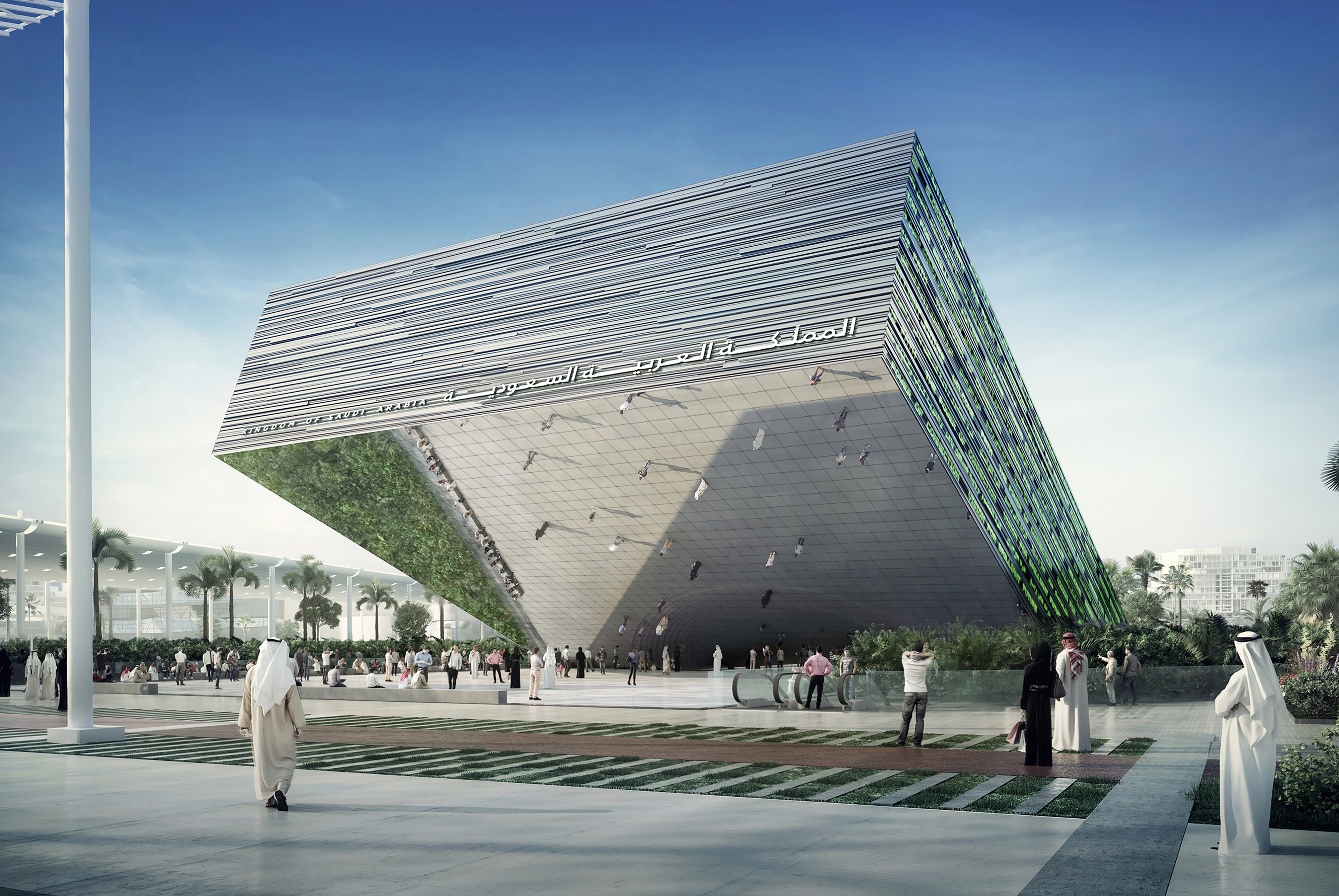 The KSA pavilion at Expo 2020 Dubai revolves around creating a thought-provoking and memorable journey that invites global audiences to experience the Kingdom of Saudi Arabia for themselves. 
The combination of a young, ambitious population, rich cultures steeped in heritage, natural wonders and a rapidly diversifying economy makes this pavilion an exciting prospect for anyone with an adventurous spirit. 
A unique journey begins the moment you step in
A 68 square-meter, curved LED screen greets visitors as they embark on a technology-enabled journey through five ecosystems, hinting at the Kingdom's natural spaces, beautiful coasts, vast deserts, surrounding seas, and high mountains.
Visitors will then experience 14 cultural landmarks along a stunning escalator ride. These include acclaimed UNESCO World Heritage Sites such as At-Turaif District in Ad-Diriyah, Hegra Archaeological Site in AlUla, Historic Jeddah, Rock Art in the Hail Region, and Al-Ahsa Oasis.
Through an audiovisual guide, guests can explore 23 other destinations, including world-leading giga-projects which are rewriting the possibilities of sustainable development such as Qiddiya, Diriyah Gate, and King Salman Park.
Following this, visitors will enter 'Vision,' a one-of-a-kind art exhibition curated by celebrated Saudi artists. Highlights include a 30m floating virtual sphere and a bespoke interactive floor.
Finally, the pavilion will take visitors through the 'Discovery Center', where an innovative platform will connect leaders worldwide to forge exciting partnerships and discuss investment opportunities, visualised through an interactive digital map of Saudi Arabia.
The pavilion holds 3 Guinness world records!
The Saudi Arabia pavilion is no ordinary pavilion, which is the second-largest pavilion, next to UAE's pavilion. This pavilion is also the proud recipient of three Guinness records for having: the largest LED mirror screen display, the longest interactive water feature and the largest interactive lighting display. 
Largest LED mirror screen (1,302.5 square metres)
This digital screen can be found on the façade of the pavilion itself. Under the imposing, slanting screen, visitors can enjoy larger-than-life visuals of the country, as if privy to a window to Saudi Arabia.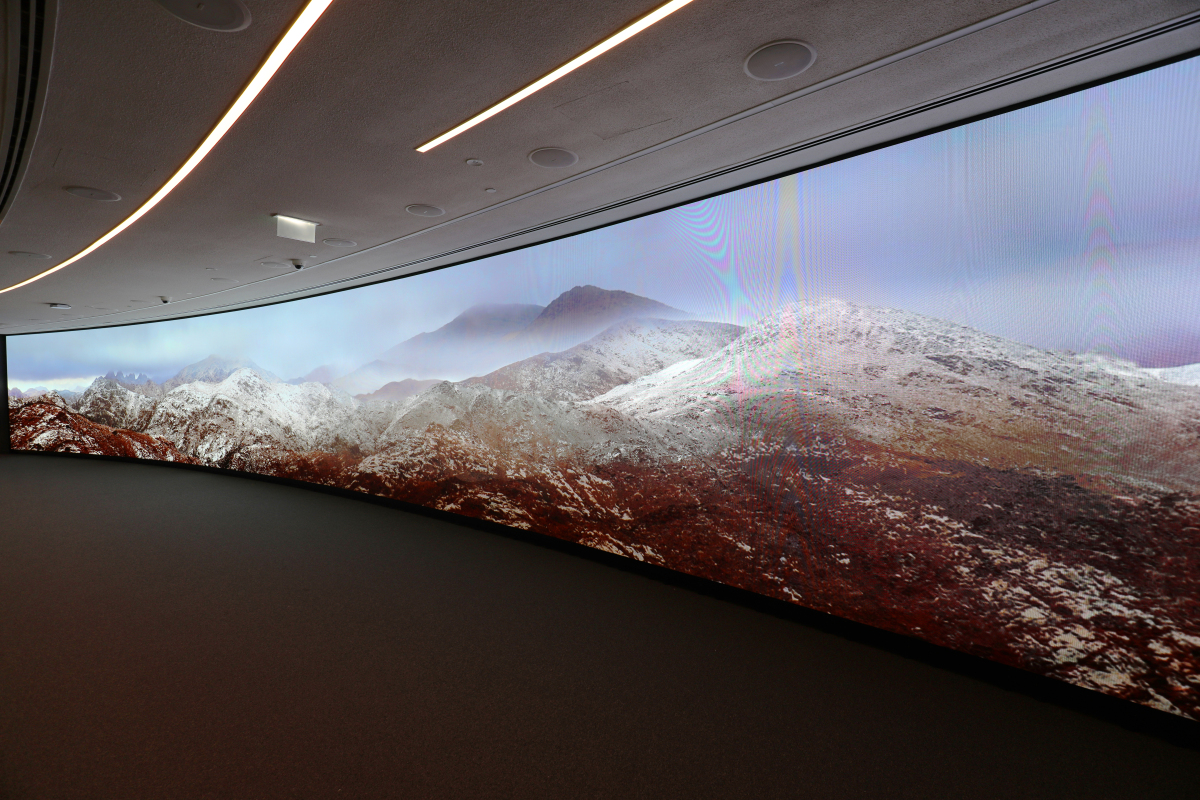 Another 68-metre LED display is inside the pavilion that will reflect five ecosystems ranging from seas and deserts to mountains on the curved screen – explore the luscious Al Bardani Valley or the Red Sea along the western coast. Other sights include the mountains of the Tabuk region and the world's largest sand desert Rub Al Khali or the Empty Quarter.
Longest interactive water feature (32.234 metres)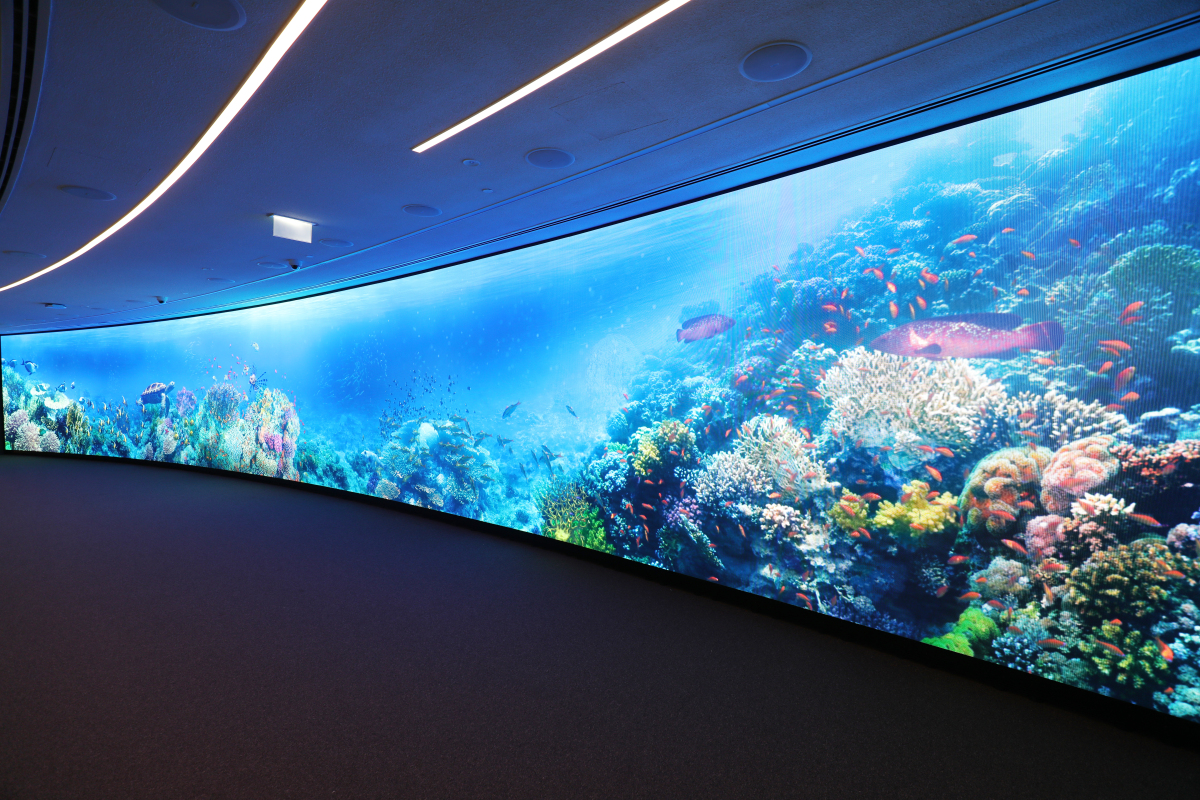 This digital water curtain is embedded with interactive points, through which visitors can influence the images and displays on the installation. Similar attractions can be found in the 'Discovery Centre' of the pavilion for potential investors and partners to network over an interactive digital map of Saudi Arabia. The data on the map will point towards nature, tourism, arts and culture and much more.
Largest interactive lighting display (7,798 lights)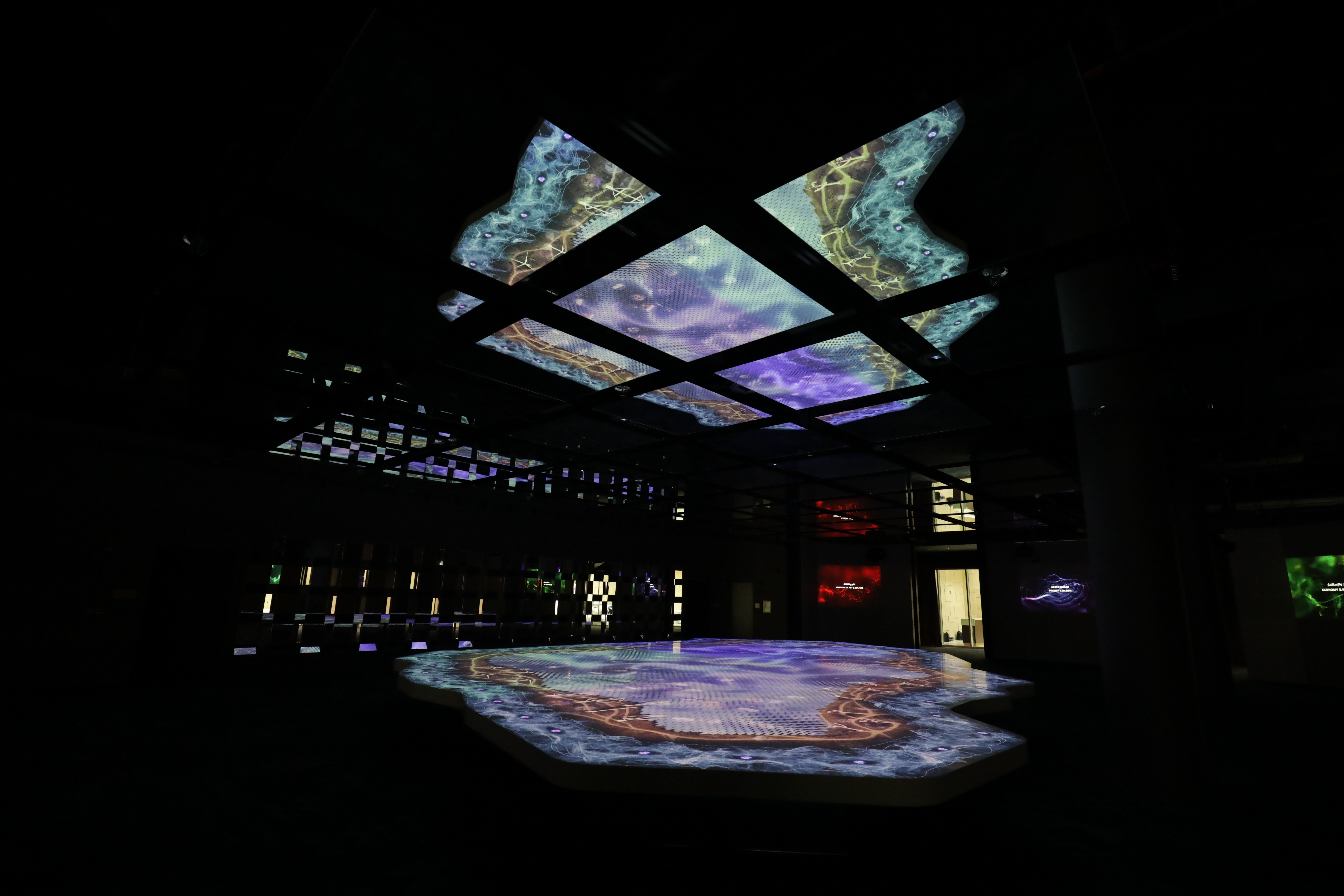 Curated by renowned Saudi artists, 'Vision' is an art exhibition that will present visitors with an audio-visual rendering of the Kingdom's culture. Inside the exhibit, a virtual sphere with a diameter of 30 metres will hover above the ground. The record-breaking highlight, of course, is the bespoke interactive flooring with nearly 8,000 LED lights, making it the largest of its kind in the world.
Avant-garde building design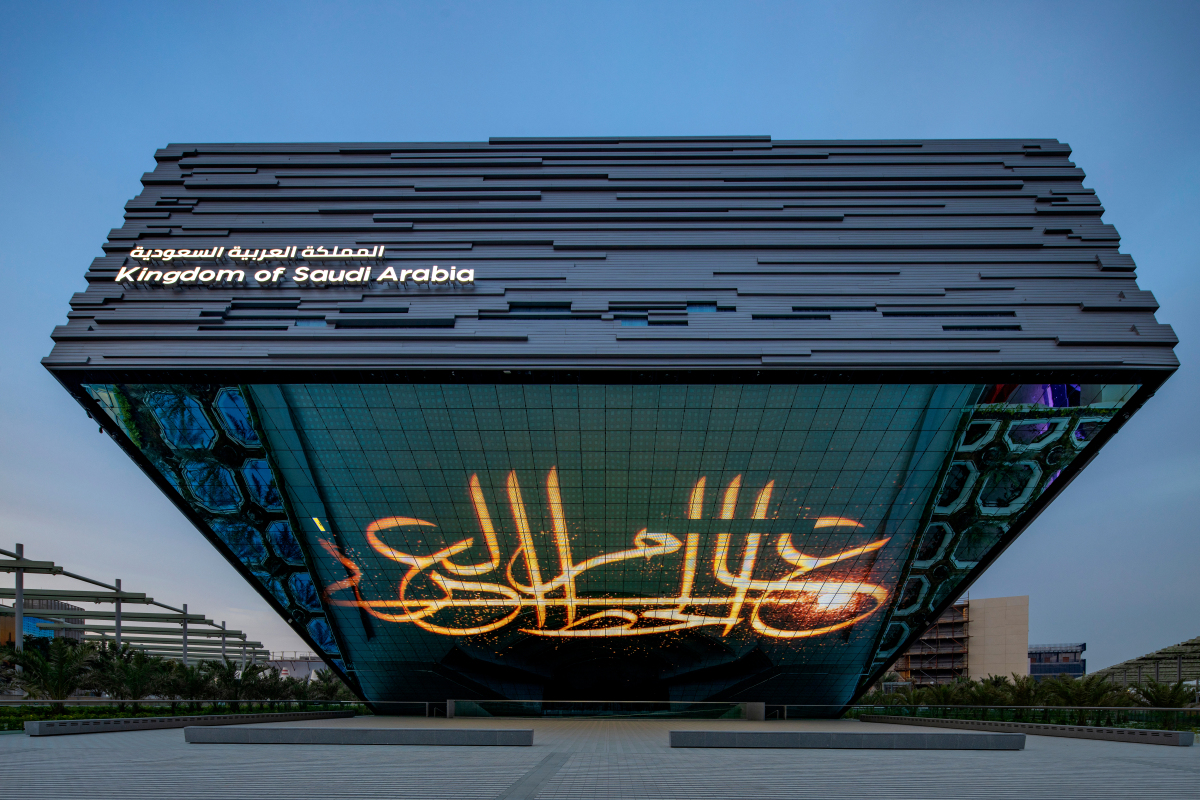 The massive window-shaped edifice projects out from the ground at a precarious angle to dominate an area of 13,000 square metres. Despite its state-of-the-art architecture, the Kingdom will focus on imparting its rich cultural heritage, landmarks and values to the visitors of the World Expo.
Fun-filled events for everyone
Over the course of 182 days, the pavilion offers over 1,800 daily and special events, such as performances, interactive educative activities and fun for both kids and adults, allowing visitors to enjoy the outdoor space as well. The pavilion provides entertaining and educative days out for kids and the whole family, with a variety of activities. Children can learn about the Kingdom's Saudi crafts, Sustainable Energy Activities and enjoy fun family shows with Saudi stories.
Across business opportunity and tourism, culture and nature, Saudi Arabia has much to offer throughout its 13 unique regions – including five Unesco World Heritage Sites – and the pavilion enables visitors to get the first glimpse of a fascinating destination that has yet to be discovered. Folk performances every day and creative talks at night are just some of the activities on offer.
Day and night reveal distinct experiences
The Saudi Pavilion will not appear the same in the daytime as it will at night. Search for your reflection in a magnificent mirror and enjoy the many shows in the outdoor area by day, and immerse yourself in a majestic spectacle by night.