This article is reviewed regularly by Wego's editorial team to ensure that the content is up to date & accurate. 
Updated 10 November 2021
While Saudi Arabia has lifted its air travel restrictions thereby allowing international flights to and from the kingdom to largely resume, this does not mean that Saudi citizens may now travel the world unrestricted. Several nations have been included into the "Red List," where travel has been banned. 
For citizens found to have visited these countries, the penalty of infringement is a three-year international travel ban. Non-compliance will also result in legal action and hefty fines.
So Is the United States among the red-listed countries? Here is the latest information on Saudi to US flight news and travel restrictions 2021.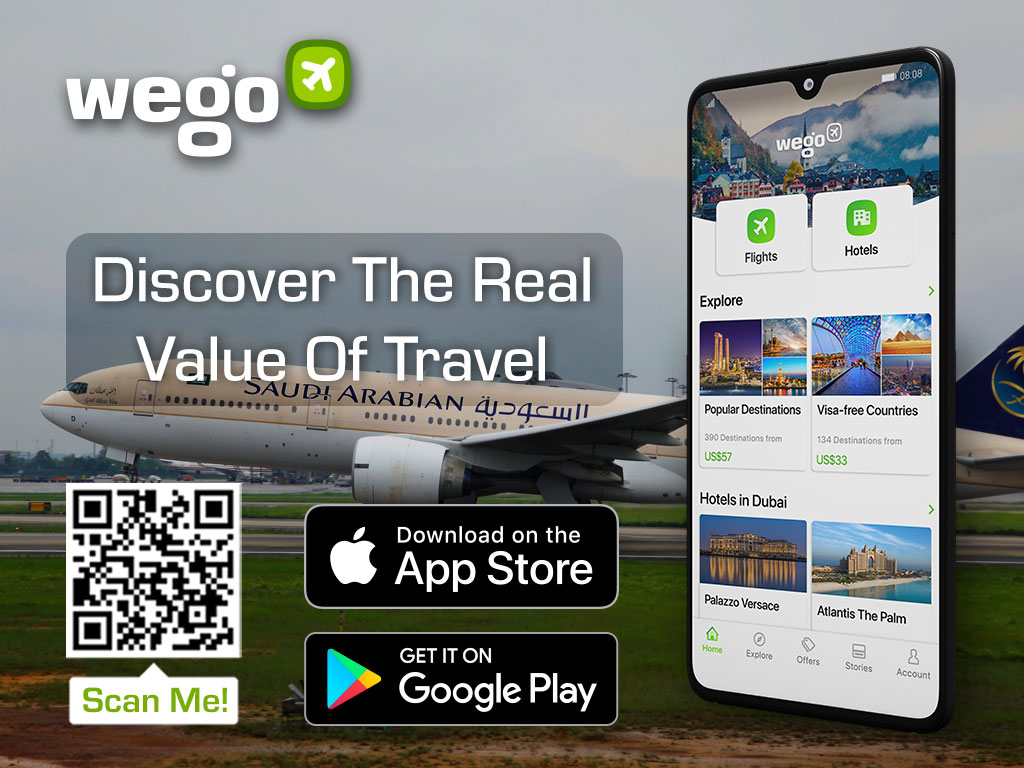 Can I travel to the US from Saudi Arabia?
Yes, you can. Fortunately, the US is not among the countries red-listed by the Saudi government, nor is the US applying travel ban and restrictions for travellers arriving from Saudi Arabia.
Saudi residents wishing to travel to the US may do so if they are able to satisfy the following requirements.
Requirements for travellers departing from Saudi Arabia
Only fully vaccinated Saudi residents are recommended to travel to the United States.
The US general entry requirements
Entry to the United States from Saudi Arabia is possible providing the following conditions:
All international arrivals

over the age of two including US citizens and legal permanent residents traveling into the US from a foreign country must have NAAT tests or antigen tests conducted no more than 3 days before the departure time and to provide proof of the negative result or documentation of having recovered from COVID-19 before boarding the flight

All passengers 2 years old and above travelling to the USA must sign an attestation prior to departure (parent or other authorised individual may attest on behalf of passengers aged 2 to 17) confirming they meet the requirements and are cleared to travel. Ensure you download, print, complete and sign

the attestation form

 before reporting to check in at the airport. Passengers who do not complete the attestation form will not be permitted to travel.
Fully vaccinated passengers must provide a proof of vaccination
Travelers not fully vaccinated must present a negative test result taken no more than 1 day before travel. 

Foreign travellers who have been in any of the

countries banned by the US

in the last 14 days will not be granted entry into the country

In the case of Los Angeles, all international arrivals over the age of 16 must submit an online

Traveller Form

prior to or upon arrival at Los Angeles International Airport
What are the US' COVID testing requirements?
Passengers must be tested with a viral test that could be either an antigen test or a nucleic acid amplification test (NAAT). Rapid tests are also acceptable as long as they are viral tests. This includes:
reverse transcription-polymerase chain reaction (RT-PCR)

reverse transcription loop-mediated isothermal amplification (RT-LAMP)

transcription-mediated amplification (TMA)

nicking enzyme amplification reaction (NEAR)

helicase-dependent amplification (HDA)

The test used must be authorized for use by the relevant national authority for the detection of SARS-CoV-2 in the country where the test is administered.

The test result must be in the form of written documentation, either on printed paper or as an electronic copy.
Will I be required to quarantine upon arrival?
As per CDC's latest update, vaccinated travelers and returning Americans are not required to quarantine on coming to the USA. CDC also states "that every state is different, and that people are encouraged to look into their local state mandates and laws before travelling."
However, it is recommended that you get tested and stay home, and isolate after travel.
After-travel information for unvaccinated people
Get tested with a viral test 3-5 days after travel and stay home and self-quarantine for a full 7 days after travel

Even if you test negative, stay home and self-quarantine for the full 7 days

If your test is positive, isolate yourself to protect others from getting infected

If you don't want to get tested, stay home and self-quarantine for 10 days after travel

Avoid being around people who are at increased risk for severe illness for 14 days, whether you get tested or not

Self-monitor for COVID-19 symptoms. Isolate and get tested if you develop symptoms
After-travel information for fully vaccinated people
Get tested with a viral test 3-5 days after travel

If your test is positive, isolate yourself to protect others from getting infected

Self-monitor for COVID-19 symptoms; isolate and get tested if you develop symptoms
After-travel information for people who have recently recovered
If you have recovered from a documented COVID-19 infection within the last 3 months, then:
You must follow the requirements and recommendations applicable to fully vaccinated travellers

However, you need not get tested 3-5 days after travel, unless symptomatic
Some other states either require all out-of-state visitors to self-isolate for 14 days or present a negative test result, or do not have a strict quarantine mandate. For more information, please consult each state's health department websites.
In conjunction with the nationwide regulations, state-imposed and local recommendations and rules must be followed.
Saudi Arabia to the United States flight schedules 2021
According to their website, Saudia for November – December 2021 has multiple daily flights available departing from Jeddah, Riyadh, Dammam, Al Bahan, Madinah to cities in the US the likes of New York, Washington DC, and Dallas, among others. 
Flights are available everyday including weekends for most of the destinations.
Please visit the airline's official webpage for the full schedule.