This article is reviewed regularly by Wego's editorial team to ensure that the content is up to date & accurate.
Last updated 29 July 2021
Despite the lifting of its air travel restrictions, Saudi Arabia is still primarily closed to non-essential travel. Eligible international visitors are mainly those travelling for government, business and other essential reasons, with non-Saudi tourist visa holders barred completely from entering the Kingdom.
But for those who are able to pass through the Kingdom on their journey, here are the latest Saudi Arabia transit rules you need to know.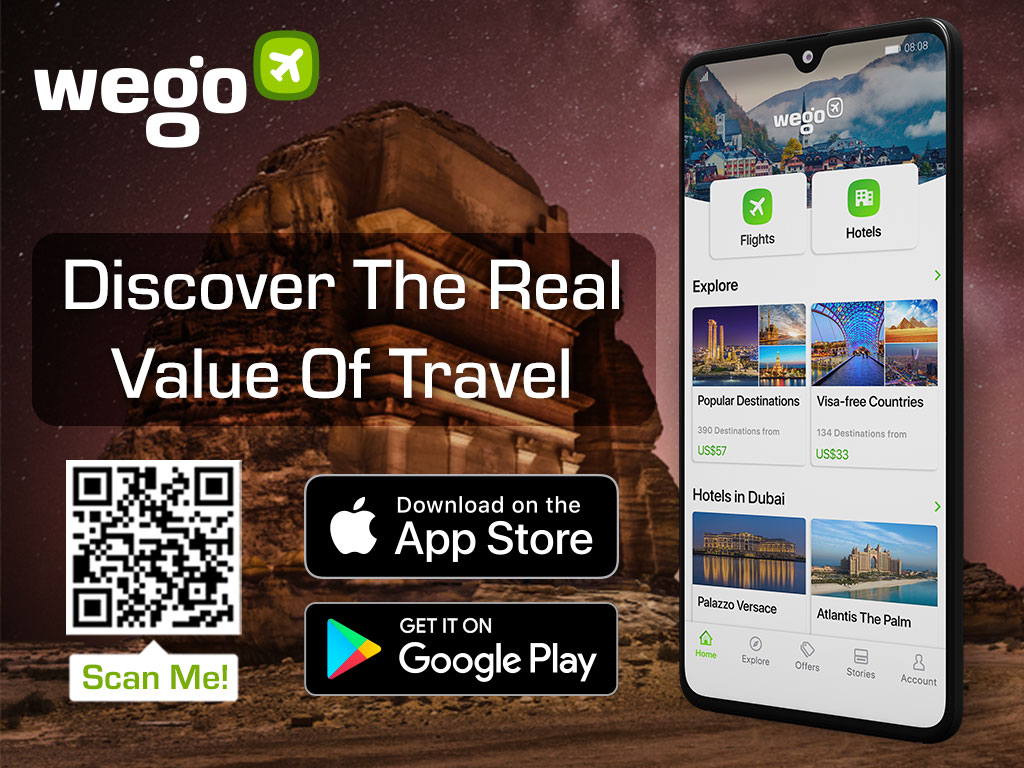 Disclaimer: As rules are updated at moment's notice, we recommend contacting the airlines prior to making travel plan to get the latest information on transiting in Saudi Arabia.
Can I transit in Saudi Arabia now?
You can if your application for a Saudi transit visa is approved by the Saudi authorities. As it stands, non-Saudi nationals holding tourist visas are currently not allowed to enter the Kingdom. Travelling with ID has also been suspended for GCC citizens.
Please also note that entry will not be granted for arrivals coming or passing from Argentina, Indonesia, Pakistan, Brazil, Turkey, South Africa, Lebanon, Egypt, India, United Arab Emirates, Ethiopia, Afghanistan, and Vietnam. 
Exemptions extend to Saudi citizens, diplomats, health practitioners, health supply chain personnel and airline crews.
Do I require a visa for transit in Saudi Arabia?
If you're allowed to make a layover in Saudi Arabia, you may be required to obtain a transit visa beforehand should the connecting time between your flights is more than 12 hours. Once your flight ticket has been issued, you need to confirm with your airline or travel agency on whether or not a Saudi transit visa is required. 
How much is the Saudi transit visa?
According to the Saudi Ministry of Foreign Affairs, the associated service fee for the transit visa is SAR 50. 
How do I get the Saudi transit visa?
You should be able to apply for a transit visa through your airline, travel agency, through the Saudi Arabian embassy in your country, or by applying at the Enjaz e-service visa platform.
What are the requirements of the Saudi transit visa?
To obtain the Saudi transit visa, you must provide the following:
A valid original passport of a minimum of six months.

A residence permit from the country you are applying from.

A passport-sized colored photograph.

A Saudi Visa questionnaire, filled out and signed.

The declaration of Saudi laws, signed.

Proof of ticket booking, confirming your stay-over in Saudi Arabia.

Printed visa application submitted through the Enjaz e-portal.
How do I apply for a transit visa at the Enjaz portal?
Login to the

ENJAZ website

Choose (Individuals).

Choose (Application for Visa from Saudi Missions Abroad).

Click on (Register) to create a new account (if you do not already have an account) and provide the required information.

In order to proceed, you must agree to the Terms and Conditions.

You will then be redirected to a new page, where you will be required to enter all your details along with a 200 x 200 photograph.

Select the visa type by choosing (Transit Visa).

Fill in all the required information in the application form and click (Save)
Do I need to get tested while transiting in Saudi Arabia?
All arrivals to the Kingdom, with the exception of passengers under the age of eight, are required to undergo two PCR Tests, within 24 hours of arrival and on the seventh day of arrival. Transit passengers staying for approximately 12 hours may be required to undergo one on-arrival test.