This article is reviewed regularly by Wego's editorial team to ensure that the content is up to date & accurate. 
Updated 9 September 2021
While Saudi Arabia lifted its air travel restrictions thereby allowing international flights to and from the kingdom to largely resume, this does not mean that all countries now have the privilege of entering Saudi Arabia. Several nations have been included in the "Red List," where travel has been banned. 
So which countries are banned from entering Saudi Arabia? Which countries Saudi travellers are prohibited from visiting? Read on to find out. Here is the latest information on the Saudi Arabia travel ban in 2021.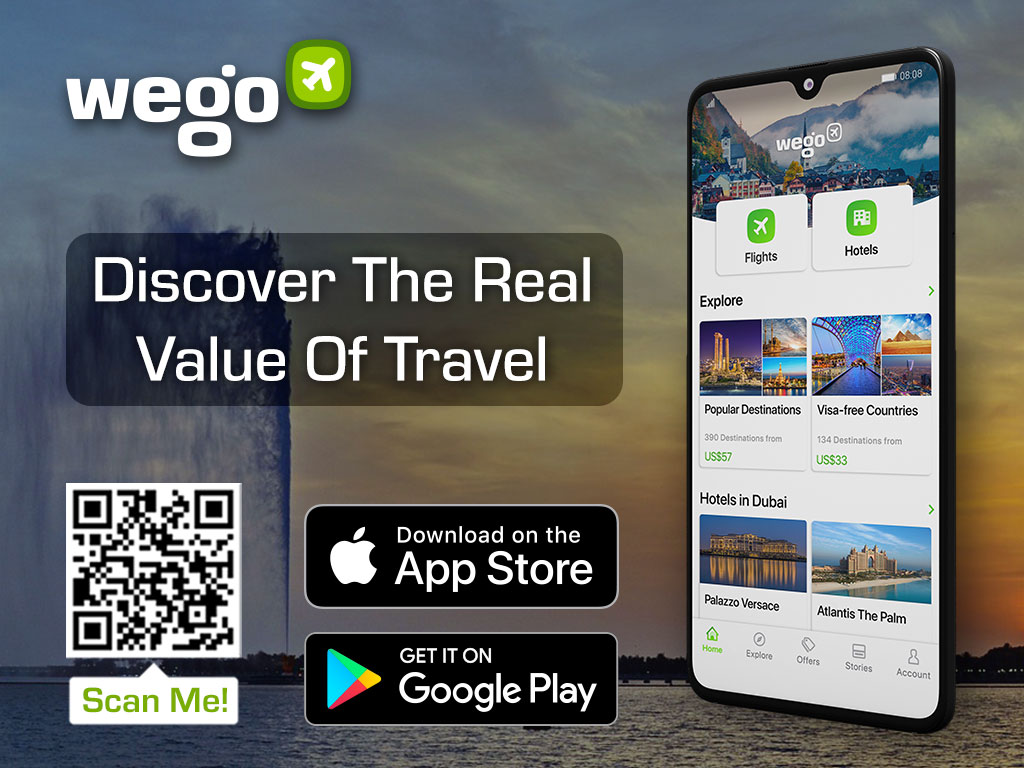 3-year travel ban 
Saudi Arabia has banned travel to or transit at the countries belonging on its "Red List". Saudi Arabia has now announced that it will impose a three-year international travel ban on citizens found to have visited "Red Listed" countries amid the coronavirus pandemic. They will also face legal action and pay heavy penalties.
The Ministry of Interior stresses that citizens are still banned from travelling directly or via another country to these states or any other that has yet to control the pandemic or where the new strains have spread
Saudi Arabia red list
The countries on the ban list are as follows:
Libya
Syria
Lebanon
Yemen
Iran
Turkey
Armenia
Ethiopia
Somalia
Democratic Republic of Congo
Afghanistan
Venezuela
Belarus
India
Republic of Indonesia
Citizens, diplomats, health practitioners, and their families are exempt.
Exemptions for the banned list
Foreigners with resident visa
Expats who are fully vaccinated can enter the country directly without having to quarantine in a third country. The requirements are as follow:
They have valid residency permit (Iqama)
They left the Kingdom on an exit and re-entry visa
They've taken two doses of the Covid-19 vaccine from Saudi Arabia.
Expats who are stranded abroad due to the current travel restrictions will have their residence permits extended until August 31 automatically. Apart from residents, the validity of visit visas for visitors who are in the countries from where entry is suspended will also be extended until August 31.
Fully vaccinated tourist visa holder
Saudi has now revised entry requirements for tourists effective August 1st, stating that tourist visa holders will be allowed entry provided they are fully vaccinated with an approved Covid-19 vaccine and have successfully registered on the "Arrival Registration" platform via https://muqeem.sa/#/vaccine-registration/home.
Travelling with ID has been suspended for GCC citizens.
Vaccination and testing requirements
All visitors must carry proof of vaccination (vaccine certificates for COVID 19) with one of these vaccines:
2 doses of Pfizer-BioNTech

2 doses of Oxford-AstraZeneca

2 doses of Moderna

1 dose of Johnson&Johnson's Janssen
Arrivals who have completed two doses of the following vaccines will be accepted, on condition of that they have received an additional dose of one of the vaccines approved in the Kingdom mentioned as above.
The duration between receiving the last dose (the second dose of a two-dose vaccine or the first dose of a single dose vaccine) should not be less than 14 days before traveling to the Kingdom of Saudi Arabia.
All visitors (except Saudi citizens and children below 8 years of age) must provide a negative PCR test certificate issued from a verified laboratory that does not exceed 72 hours from the time the test is undertaken until departing to the kingdom. Without the certificate, visitors will be denied from boarding the airplane.
Quarantine rules and requirements
All international travellers arriving in Saudi Arabia must complete a period of seven days of institutional quarantine at their own expense starting from the time of arrival at the institutional quarantine facilities to the Kingdom.
Some exemptions include:
Saudi citizens, citizen spouses, citizens children and domestic workers accompanying any of these categories.
– Non-immune travellers in this category shall comply with home quarantine for a period of 7 days, and be allowed to take the COVID 19 PCR test starting on the 6TH day of quarantine).


– Non-immune domestic workers accompanying an immune resident

Immune Guests and their companions under the age of 18 years of citizens and residents.
Those holding a diplomatic visa, diplomats and their residing families, on the basis that they adhere to the quarantine procedures by staying in their homes in accordance to the MOH.
Cabin crews
Those involved in health supply chains, according to MOH
All visitors (excluding citizens, residents and GCC citizens) must have medical insurance that covers the costs of COVID-19 treatment in outpatient clinics, emergencies and hospitals, including the institutional quarantine for a period of 14 days. All guests must download and register on Tatamman and Tawakkalna Applications.