This page was updated on February 2023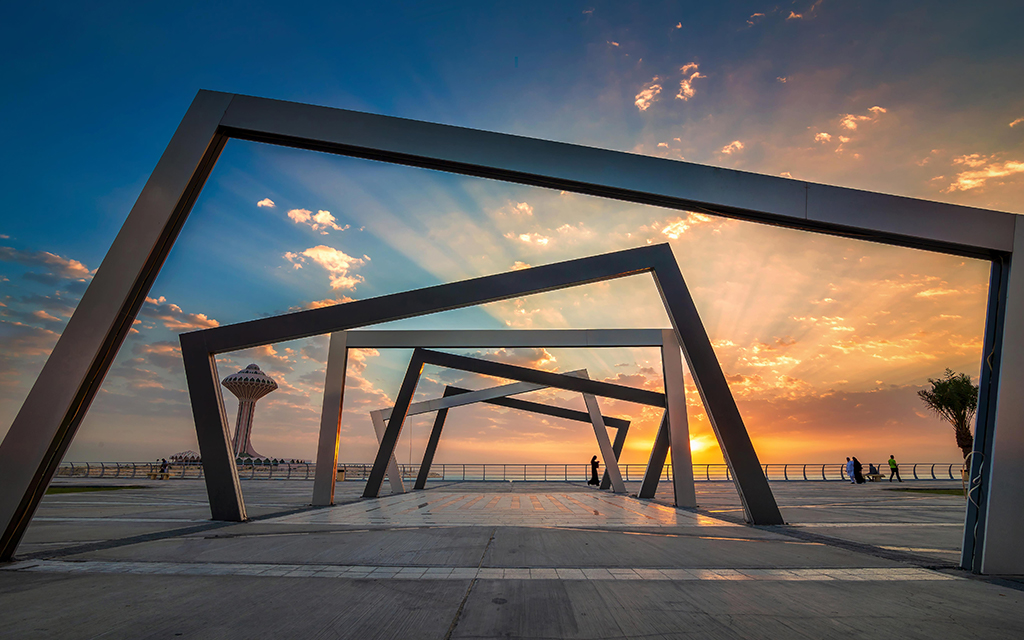 Is Saudi Arabia open for visitors?
Yes. Saudi officials have now dropped all COVID-19-related restrictions for travellers to the nation, effectively granting entry to vaccinated as well as unvaccinated travellers to the Kingdom.
Can tourists travel to Saudi Arabia?
The Saudi government has resumed the issuance of tourist and most other categories of visas.
Non-Saudi nationals holding tourist visas are currently allowed to enter the Kingdom, regardless of their vaccination status. Travellers can download and install the Tawakkana mobile app to verify their vaccine status in Saudi Arabia.
Moreover, proof of vaccination and health verification via the Tawakkalna application is no longer required to enter facilities, events, public transportation, or to board planes except for those establishments whose nature demands otherwise.
Can Umrah pilgrims travel to Saudi Arabia?
The Ministry of Hajj and Umrah has confirmed that foreign pilgrims are allowed to partake in the Umrah. 
Visit our article below for more information regarding Umrah 2023
Umrah 2023: Everything You Need to Know About This Year's Pilgrimage
Saudi Arabia entry requirements
All COVID‑19 restrictions for travel to Saudi Arabia have been lifted. Passengers are no longer required to hold a COVID‑19 vaccination certificate or a COVID‑19 test result to enter the country. Quarantine restrictions have also been lifted.
Moreover, as stated by the Ministry of Interior, Saudi Arabia has now scrapped its mask mandate lifting most of the coronavirus-related restrictions, including showing the health status on the Tawakkalna application. Wearing masks in closed places is not required in most cases.
These are the current requirements for entering Saudi Arabia as a tourist visa holder:
the passport must be valid for no less than six months from the date of entry into the Kingdom of Saudi Arabia (except for citizens of the United States of America, they may enter as long as the passport is valid, regardless of the validity)
the age should not be less than 18 years old. For those under 18 years old, the applicant is allowed to enter but requires the presence of a guardian. (First degree: father, mother, brother, sister, grandfather and grandmother)
having insurance that covers the costs of treatment for infection with COVID-19 during the period of stay in the Kingdom (included in the tourist visa)
it's not required to provide a negative result for an approved PCR test or an approved Rapid Antigen Test before coming to the Kingdom
passengers travelling to Saudi Arabia must download and register on the Tawakkalna app on arrival
Registration of arrival and registration of vaccinations is not required to enter the Kingdom, and fully vaccinated individuals can register their vaccine details through the Muqeem web portal.
Vaccination criteria
Vaccination is no longer mandatory for those looking to enter Saudi Arabia.
Furthermore, the Ministry of Health in Saudi Arabia has also stated that immunization and health verification are NO longer required on the Tawakkalna application to enter facilities, activities, and events as well as for boarding planes and public transport vehicles.
However, the requirement will still be in place for those whose nature requires immunization or to continue verifying health status according to the general health requirements set by the Public Health Authority.
Please note that non-Saudi citizens or residents will only be considered immune if they are categorized into the following:
individuals over the age of 12 who have been fully vaccinated by one of the vaccines approved in the Kingdom or;
individuals who are immune by being fully vaccinated by one of the vaccines approved by WHO but not approved in the Kingdom AND have received a booster dose from one of the vaccines approved in the Kingdom within 8 months before their departure
These individuals will be considered 'immune' on Tawakkalna.
Testing and quarantine requirements
International arrivals to the Kingdom are no longer required to present a negative PCR test or rapid antigen test result on arrival. All quarantine measures have also been lifted.
Additional entry requirements
International travellers arriving on visit visas must have medical insurance to cover COVID-19 expenses. 
All travellers are required to instal the Tawakkalna app on their mobile devices within 8 hours of arrival.
Transiting Saudi Arabia
Transiting through Saudi Arabia is permitted for all travellers.