This article has been reviewed by Wego's editorial team to ensure that the content is up to date & accurate.
Saudi Arabia has been selected to host the 26th session of the General Assembly of the United Nations World Tourism Organization (UNWTO) in 2025, Wego reports.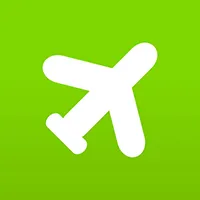 Book cheap flights to Saudi Arabia
The announcement was made during the 25th session of the General Assembly, which is currently taking place in Samarkand, Uzbekistan from October 16 to 20. The General Assembly is the highest decision-making body within the UNWTO, which comprises more than 159 member states, as well as representatives from the private sector and non-governmental organizations.
The Saudi Minister of Tourism, Ahmed Al-Khateeb, expressed his gratitude and pride for the trust and confidence of the UNWTO members in choosing Saudi Arabia as the host country for the 26th session. He said that Saudi Arabia will continue to ascend and positively impact the tourism sector in order to achieve global needs and aspirations.
Saudi Arabia has been making significant efforts to develop and diversify its tourism industry as part of its Vision 2030 reform plan. The kingdom has launched several initiatives and projects to attract both domestic and international visitors, such as opening its doors to foreign tourists with a new e-visa system, developing mega-projects like NEOM and the Red Sea Project, and hosting various cultural and sporting events.
The UNWTO is the leading international organization in the field of tourism, promoting its role as a driver of economic growth, inclusive development and environmental sustainability. The organization also fosters cooperation among countries in advancing tourism policies, standards and practices. The General Assembly meets every two years to approve the budget and program of work and to debate topics of vital importance to the tourism sector.