This article is reviewed regularly by Wego's editorial team to ensure that the content is up to date & accurate.
Updated June 2023
Most foreign and international students need a visa to study in Saudi Arabia. A student visa allows you to live and study in the Kingdom of Saudi Arabia for the duration of your course. The KSA has recently introduced new rules for foreign students that provide for long and short-term educational visa schemes that will serve students from over 160 countries.
Here's everything you need to know if you plan to study in Saudi Arabia and want to apply for a student visa.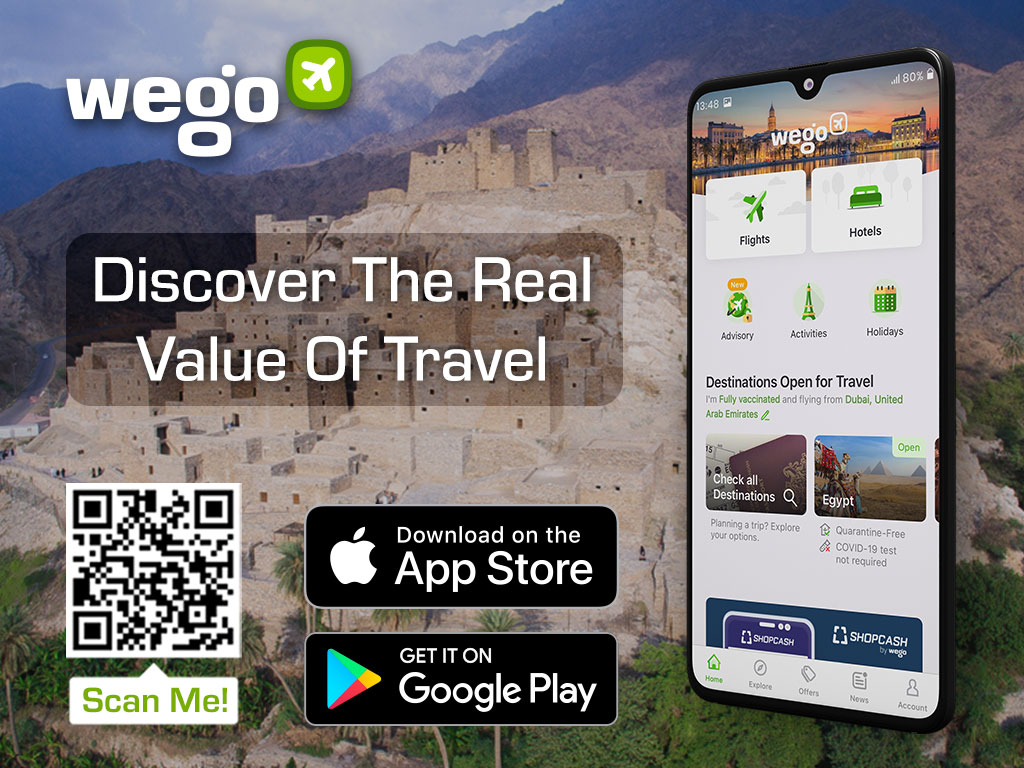 What is a Saudi student visa?
A student visa in Saudi Arabia is an endorsement by the immigration authorities on your passport. The visa allows you to enter the country and live and study for a specified period. You can apply for a student visa only once you have confirmed your enrolment in your chosen school or university.
Update on visas for foreign students
Foreign students from 160 countries will soon be able to apply for a long or short-term student visa to Saudi Arabia. They will be exempt from the statutory requirement related to providing a sponsor in the Kingdom. The student visa scheme will be divided into short-term visas for educational programs of up to a year and long-term visas for courses that extend beyond 1 year.
The long and short-term visas for educational purposes deal with various academic and research aspects, including innovation, training, teaching and study. Presenting the Kingdom as an attractive study destination, the 'Study in Saudi Arabia' student visa scheme will be granted to students, experts and researchers for the purpose of academic study or research visits.
Do I need a student visa to enter the KSA?
Yes, you do. To be granted a Saudi Arabia student visa, you must first get accepted into an educational institution in the country. The university or college can then apply to the Ministry of Foreign Affairs for your Student visa authorization.
What is the validity of the Saudi student visa?
The validity of the student visa in Saudi will depend on the duration of the course or program you have opted for. Saudi Arabia typically grants short-term visas to students who opt for a short diploma certificate or language course, with the total duration of the visa often limited to 90 days (3 months). Meanwhile, long-term visas are granted to students who intend to pursue degree programs that last longer than 3 months.
How do I apply for a Saudi student visa?
You can start by exploring educational institutions in the KSA to find a suitable course for you; also, look up each course to learn about eligibility and application requirements. You can check the conditions to apply to a particular institution on its official website and fill out the application form.
You will first need to get accepted into a Saudi educational institution to be granted a student visa. Your university will request permission from the Ministry of Foreign Affairs (MOFA) to issue your student visa. Once your visa is approved, you can apply at one of Saudi Arabia's embassies or consulates near you.
Online channel
The Ministry of Foreign Affairs portal (MOFA) provides electronic visa services. Applicants can apply for a visa in the Kingdom of Saudi Arabia that is directly sent to the applicant's nearest KSA Embassy. Following are the steps to apply for a student visa to Saudi Arabia:
Head over to the Ministry of Foreign Affairs (MOFA) website.
Select 'E-Services'
From the list of services, click on 'Electronic Visas'
Following that, a list of all-purpose travel visas will appear
Select 'Study Visa Request' and complete the e-form
Follow up on the request's status, which usually takes around 3 days
Offline channel
Applicants can also apply through offline channels by directly visiting the Saudi Embassy or consulate in their respective countries to proceed with the application process. You can also find a list of Saudi Embassies around the globe. Please note that different embassies have different procedures, so be sure you are familiar with them before visiting the embassy.
What are the required documents?
As mentioned earlier, international students need a student visa to enter the Kingdom and study. Saudi student visa requirements include the following:
Passport valid for at least 6 months and contains at least two consecutive empty visa pages.
A visa referral note indicating the number and expiration date of the visa. This must be issued by the Saudi Ministry of Foreign Affairs or one of its branches in Dammam or Jeddah.
A copy of the applicant's original birth certificate
High school diploma or other academic credentials
A police report, issued within six (6) months of the application date, containing detailed information about the applicant's criminal record, if any.
Three passport-sized coloured photographs that have a white background.
A medical report in three copies and all lab results, A licensed physician must issue a medical report certifying that the applicant does not have any contagious diseases. The physician must have signed all the copies of the medical report, which must include their license number and address.
Medical reports must be at most 3 months old from their date of issue. Applicants under 16 years are exempt from submitting a medical report.
You may also require health insurance to travel to Saudi Arabia. Ensure that the insurance you choose meets all the requirements for your visa and that you get the coverage that will carry you through your time in Saudi Arabia.
What is the processing time for a Saudi student visa application?
Depending on your home country, the student visa process for international students could sometimes take up to 3 months. If you apply for a student visa in Saudi Arabia itself, your application will be processed quickly.
Standard processing – The processing of your visa application will take about 5 days for a fee of SAR 676 (USD 180).
Rush processing – you will receive your visa within 3 days, and the total cost will be SAR 782 (USD 208).
What is the fee for the Saudi student visa?
The Saudi Arabia student visa fee is SAR 50, along with the payment of VAT at the applicable rates. Please note that this fee is subject to change at any time.
As per recent regulations, the visa fee can only be paid online when opting for a student/education visa in Saudi Arabia. Offline modes of payment may not be accepted.
[Total:

193

Average:

4.7

]