This article has been reviewed by Wego's editorial team to ensure that the content is up to date & accurate.
Updated 25 May 2022
As the birthplace of the Islamic faith, tourism in Saudi Arabia has always been associated with religious pilgrimages and journeys due to the presence of various holy sites such as the Masjid al Haram and Masjid an Nabawi among numerous others.
However, Saudi Arabia has in recent times started to explore the possibilities of utilizing its vast tourism potential by way of megaprojects the likes of the ambitious Red Sea Project, the futuristic smart city of Neom, and even by hosting the prestigious F1 Grand Prix in Jeddah.   
If you plan on vacationing in Saudi Arabia and experience its hospitality first hand, here is the latest in Saudi tourism 2021, including entry requirements and guidelines.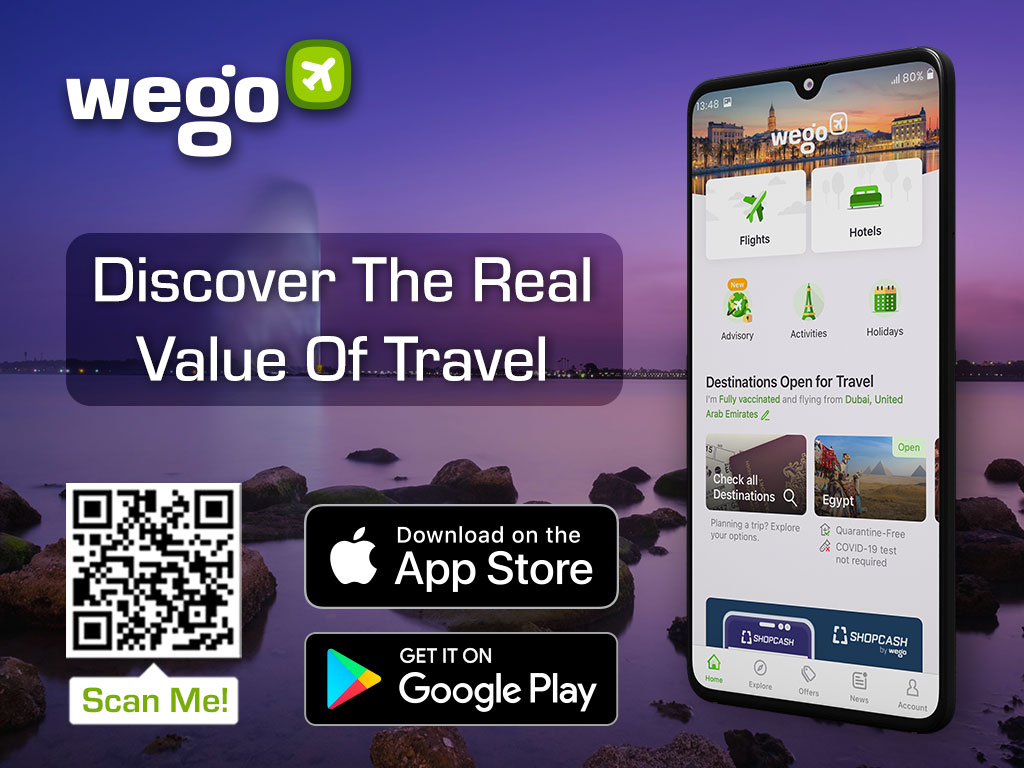 Saudi Arabia is open for tourism
Saudi Arabia is currently open to both vaccinated and unvaccinated travellers without any testing or quarantine restrictions. 
Places to visit in Saudi Arabia
While the Red Sea project and other megaprojects are still a long way off, the following places offer a taste of an authentic Saudi Arabia experience.
Jeddah
The caretaker of the Red Sea, Jeddah is a buzzing cosmopolitan hub where tourists can find scores of exquisite hotels, restaurants, and art galleries. Jeddah is also set to host the Saudi Arabia Formula 1 Grand Prix later this year and promises a welcoming experience for automotive enthusiasts worldwide.
Al Masmak Fortress 
A fortified complex constructed in 1865 considered one of the most visited places in Riyadh. In addition to the preserved old buildings, tourists can learn more about the history of the city from the museum's exhibits and a mosque.
Asir National Park 
The national park is constantly included in the list of attractions of Saudi Arabia as one of the few territories with preserved flora and fauna. Featured activities include walking through the vast territory of the park and catch glimpses of the rarest animals the likes of the Nubian mountain goat and gemsbok.
Edge of the World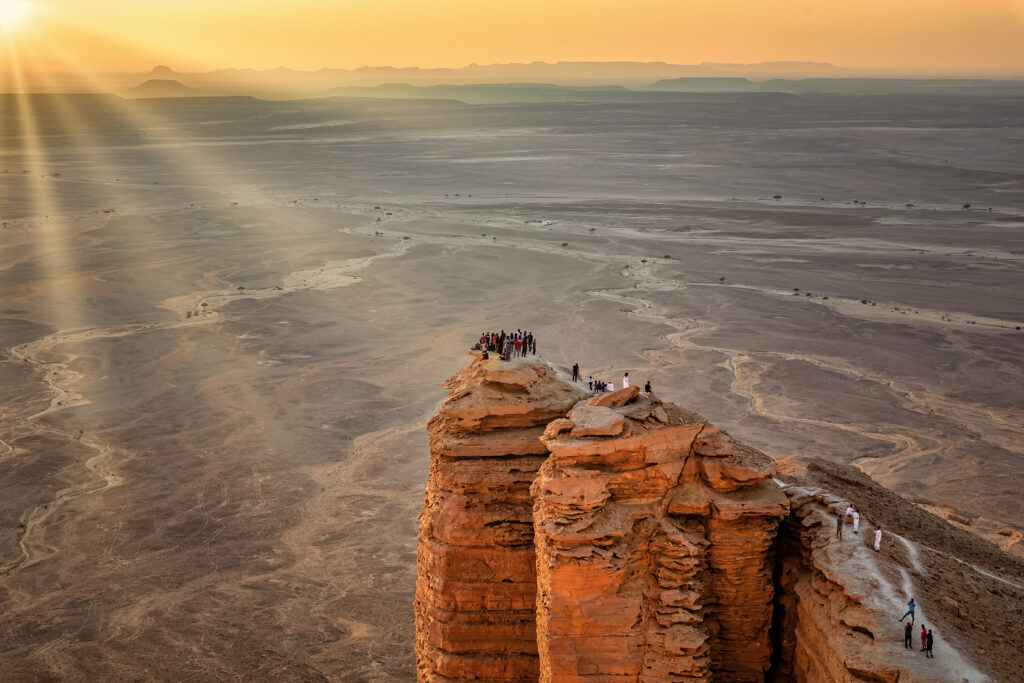 The Edge of the World is a towering cliff located in the Tuwaiq mountain range. Standing upon the towering cliff, one will come to appreciate the stunning views of the valley below as lush acacia trees along with scores of wild animals and other plants are beautifully arranged as far as the eyes can see. The occasional herders with their livestock can also be spotted from time to time making their way through the winding rivers drained of their charge. 
Madain Salih 
For those on an extended stay, Madain Salih would present a great exploration experience. Within the complex are the ruins of the most important settlement of Herga in the 1st century BC. Madain Salih had served as a meeting point of ancient merchants from all over the peninsula, and an illuminating attraction awaits those interested in the architectural monuments of the Assyrians, Phoenicians and Egyptians.
Things to observe 
While the pandemic-related guidelines for safe travel are formally required, tourists may also need to observe the following:
While applying for a tourist visa, married couples will have a better chance of success compared with unmarried couples. While not an official requirement, unmarried couples travelling together are generally frowned upon and this may affect their visa application outcome

Female travellers must have a sponsor. Travellers arriving in Saudi Arabia without being met by a sponsor may likely experience delays before being permitted to continue their journey. Some have been reported to have been denied access due to the absence of a sponsor

Avoid bringing religious items the likes of a crucifix, bible, or even a colander if you're a Pastafarian. The only allowed religious items are those associated with the Islamic faith

While not forbidden, photography isn't encouraged. We won't dwell on this too much but be advised that taking photos of government buildings and the local people without proper permission is not something that's considered acceptable

Mind the local culture. Women are not allowed to venture out to public spaces without being accompanied by a male guardian, they're also are expected to adhere to certain dress codes. Additionally, public displays of affection are frowned upon as do smoking and drinking alcohol in public places. 
Saudi Arabia entry requirements
Entry requirements
Non-Saudi nationals holding tourist visas are now allowed to enter the Kingdom if they have fulfilled such requirements:
Passengers travelling to Saudi Arabia must download and register on the Tawakkalna app on arrival.
Visit visa holders are required to have insurance to cover the costs of COVID‑19 treatment during their stay in Saudi Arabia.
All passengers must carry a valid passport (including GCC citizens).
Vaccination requirements
Vaccination is no longer mandatory for those looking to enter Saudi Arabia. However, Saudi citizens are required to be fully vaccinated with their booster shots, and have the "immune" status on the Tawakkalna app in order to return back to the country.
As per the latest travel guidelines, the following categories are exempted:
Testing and quarantine requirements
Travellers to the KSA regardless of their immunisation status and type of visa, are no longer required to undergo institutional quarantine or COVID-19 PCR tests.