This article is reviewed regularly by Wego's editorial team to ensure that the content is up to date & accurate.
Updated June 2023
Keen on restoring its travel industry which took a brief pause due to the global pandemic, Saudi Arabia has restored its visit visa services for foreigners and visitors entering the country temporarily. 
Keep reading to know more about the available types of visit visas, ranging from tourist visas, business visas, umrah visas and family visit visas. 
Saudi visit visa 2023 news
Saudi Arabia and Oman have collaborated to develop a shared tourist visa and implement various joint endeavors to enhance tourism. Their combined efforts target the attraction of international tourists, citizens from both countries, and residents of GCC nations.
These initiatives encompass a unified tourist visa, seasonal flight arrangements, and a coordinated tourism calendar, all aimed at fostering tourism and encouraging investment cooperation between Saudi Arabia and Oman.
The strategy, endorsed by GCC leaders in December of the previous year, prioritizes support for entrepreneurs in the tourism industry and the training of tourism professionals, as reported by the Saudi Press Agency (SPA).
New Saudi Arabia visa scheme for GCC residents
As stated by the Saudi Minister of Tourism Ahmed Al-Khateeb, GCC residents are now able to apply for a tourist visa regardless of their profession.
In addition, GCC residents can apply for an eVisa through the Visit Saudi online portal, which enables them to visit Saudi for both Umrah and tourism purposes.
For more information about the new scheme tourist visa policy for GCC residents, please check out our article below.
Requirements
To be eligible to apply for the Saudi eVisa, GCC residents must meet the following conditions:
The residency document must be valid for three (3) months.
The passport must be valid for at least six (6) months
A parent application is mandatory for children under the age of 18.
Application process
To apply for the Saudi eVisa, GCC residents need to follow the steps given below:
Visit the MOFA website and log in to your account.
Fill out the required information.
Upload the required eVisa documents
Once approved, you will receive your Saudi eVisa via email.
Saudi Arabia visit visa
Saudi Arabia has opened its doors to visitors from all over the world and offers several types of visit visas according to their purpose of visit.
Tourist visa
The Saudi Tourist Visa (Saudi e-Visa) is an entry authorization document allowing foreign nationals to enter Saudi Arabia for non-essential and non-religious purposes. The Saudi Tourist Visa is a one-year, multiple-entry electronic visa, allowing tourists to spend up to 90 days in the country. It covers tourism-related activities and Umrah (excluding Hajj season) and excludes other activities such as studying.
Currently, Saudi e-visas can only be issued to travellers aged above 18 years old from 49 countries. If your country is not on the approved list of countries, contact the nearest Saudi Arabia Embassy, from where you can request a visa.
Residents of the UK, US, and EU can apply for a Visa on Arrival in the Kingdom. Holders of a valid tourist or business visa from the UK, US or one of the Schengen Agreement countries continue to be able to apply for a Visa on Arrival, provided that it has been used at least once to enter the county granting the visa.
Read more about the documents required, the application process, visa validity and fees in our article– Saudi Arabia Tourist Visa 2023: How to Apply For Tourist Visa to Saudi Arabia?
Business visa
If you are visiting Saudi Arabia for business purposes, including attending meetings, conferences or other events, you need a business visa. This can be a single or multiple entry visa. 
Documents required
For this, an invitation letter will be required. Applicants must request the Saudi company they are visiting to visit their local Ministry of Foreign Affairs or Saudi Chamber of Commerce and obtain this letter. They must also provide a copy of the business registration of the Saudi company inviting or sponsoring the trip.  
All applicants will require an original passport valid no less than six (6) months, with at least two (2) successive empty visa pages. Following supporting documentation should be provided:

Electronic invitation letter from a Saudi company

Employment verification letter by the applicant's employer confirming the applicant's position and citing "business" as the purpose of travel on behalf of the company.

Copy of the company's business registration in Saudi Arabia and the country of origin. 

Additional documents may be requested if needed.
Application process
You may apply for the Saudi Tourist Visa through the official online portal. After creating an e-visa account through this link:
Fill the application

Pay the Visa fee

Get your online Visa
You may also apply for the Visa by applying in person at the embassy of the Kingdom of Saudi Arabia in your country.
Umrah visa
An Umrah Visa is an official document designed to facilitate Muslims wishing to embark on Makkah on a minor pilgrimage known as the Umrah. There are two kinds of Umrah visas that may be available to you depending on your country of origin, namely the Umrah Visa and the Umrah e-visa. Both Umrah visas are valid for two weeks.
Unless you are a citizen of Bahrain, Kuwait, Oman, Qatar, and the UAE, you would need to secure a visa for Umrah. Citizens from said countries may use their national ID Cards to enter Saudi Arabia. Note that Umrah can be performed on a Saudi tourist visa or e-visa. You may simply register for Umrah and obtain the necessary permits to do so. 
To know more about the Umrah Visa, its requirements, associated costs, and how to apply for one, visit our article– Umrah Visa: How to Apply for Visa to Perform the Pilgrimage?
Family visit visa
The Family Visit Visa is given to the immediate family members of the legal residents or citizens of Saudi Arabia who are living outside of KSA to visit their families in the Kingdom. A Family Visit Visa can only be issued to immediate family members such as:
Parents

Children

Father-in-law and mother-in-law

Husband or wife

Brothers or Sisters and their families (wives/husbands and their children).
Only a legal Saudi resident or citizen who is an Iqama holder can apply for the Family Visit Visa on behalf of the visitor. For this, the Iqama should be valid for at least 4 months.
To find out more about the KSA's family visit visa, its types, eligibility, documents required, status check, price and more, read our article–Saudi Arabia Family Visit Visa 2023: Everything To Know About Family Visit Visa Application on MOFA. 
Personal visit visa
The Ministry of Foreign Affairs of the Kingdom of Saudi Arabia has announced a new entry visa dubbed the Personal Visitor Visa. This visit visa allows foreign nationals to enter the country via an invitation from their Saudi friends or acquaintances.
With the Saudi Personal Visit Visa, holders may:
freely visit the country

travel across the Kingdom

visit the Prophet's Mosque in Madinah and other religious sites

perform Umrah

take part in cultural events 
This initiative is part of the government's efforts to increase the number of foreign visitors in line with the objectives of the Saudi Vision 2030, with the aim of propelling the country's tourism scene onto the world stage. Check for more details in our article–Saudi Personal Visit Visa: How Saudis Can Obtain a Visit Visa for Friends & Acquaintances
Saudi Arabia visit visa fee
The fees for Saudi Arabia visit visas vary depending on the visa type. For a tourist visa, it will cost around SAR 376 (USD 100.06) for 1-year validity with single or multiple entries, and SAR 751 (USD 199.86) for up to 5 years validity with multiple entries.
For a business visa, it will cost around SAR 807 for 1-year validity with single or multiple entries, and SAR 1107 (USD 294.59) for up to 5 years validity with multiple entries.
The Umrah visa is free of charge but there may be fees associated with Umrah-related services. It's been reported that these fees may amount to somewhere between USD 173 to 223.
Meanwhile, the cost of a single entry, as well as the multiple entry Saudi family visit visas, are fixed at SAR 300 (USD 79.84).
Saudi Arabia visit visa extension
In order to extend the validity of the Saudi visit visa (تأشيرة زيارة للسعودية), applicants must meet the following requirements:
The visa to be extended must be valid and remain valid for a week or less.
The visitor must not have any traffic violations.
The visitor must be in the Kingdom.
The visitor must have a valid passport.
Payment of extension fees.
The Saudi Arabia visit visa can be extended by following these simple steps:
Login to Absher platform.
Select (Passport Services) from the list of e-services.
(Choose the service (Visit Visa Extension.
Enter the required information and attachments.
Pay the fees of SAR 100.
Submit your application.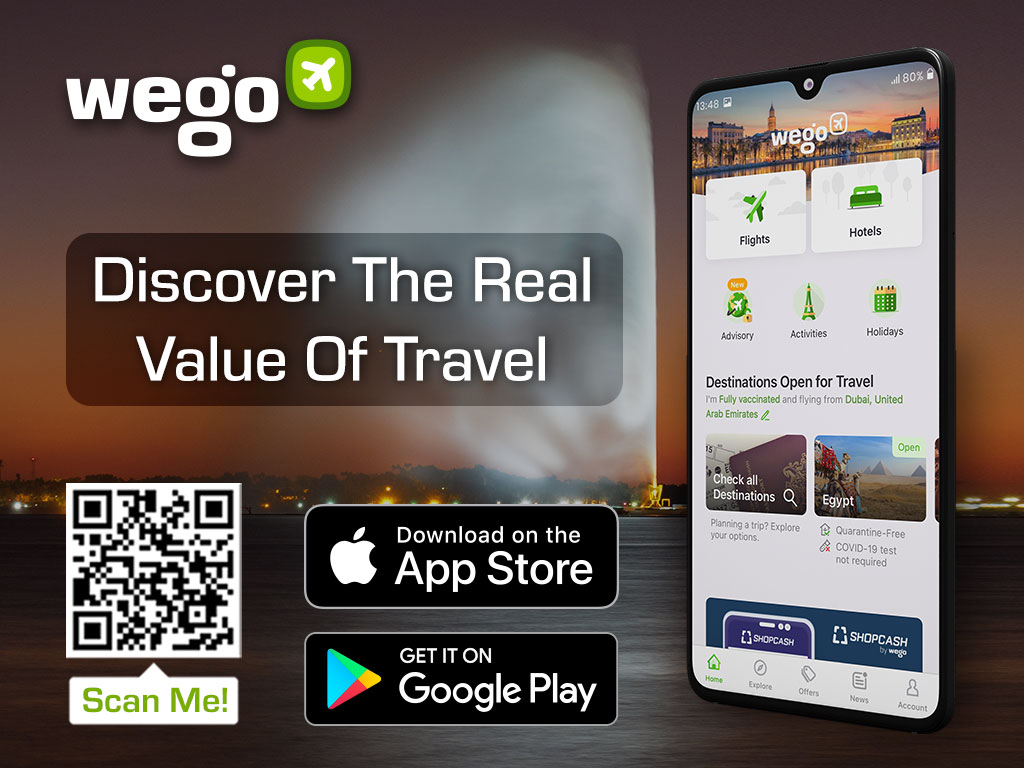 [Total: 210 Average: 4.7]