This article has been reviewed by Wego's editorial team to ensure that the content is up to date & accurate.
Updated July 2023
Imagine exploring Europe's enchanting cities and breathtaking landscapes without a visa. Well, this dream can become a reality for citizens of certain countries. The Schengen Area, consisting of 27 European countries, has abolished border checks among its members, allowing seamless travel within its borders. You can embark on an incredible journey across this vast area with just your passport.
So, if you're eager to discover the wonders of Europe hassle-free, keep reading to unlock the secrets of the Schengen visa exemption.
Schengen visa
The Schengen visa enables individuals to travel and move effortlessly across the countries within the Schengen Area. With a Schengen visa, travelers can explore multiple countries within the Schengen Area without needing separate visas or undergoing passport control at each border.
To learn more about the Schengen visa, including its requirements and the application process, please refer to our dedicated article below.
Schengen visa-free countries list
According to the official website of the European Union, this exemption applies to visits within the territories of EU Member States, with the exception of the United Kingdom and Ireland. Moreover, there are non-EU countries that also do not require a Schengen visa.
The following list includes third countries whose nationals are not obligated to possess a visa when crossing the external borders of EU Member States for stays lasting up to 90 days within a 180-day period.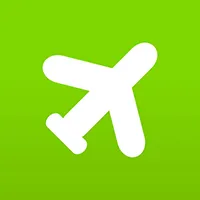 Book cheap flights on Wego
Albania – only applies to holders of biometric passports
Andorra
Antigua and Barbuda
Argentina
Australia
Bahamas
Barbados
Bosnia and Herzegovina – only applies to holders of biometric passports
Brazil
Brunei
Canada
Chile
Colombia
Costa Rica
Dominica – visa exemption will become effective once the agreement on visa exemption with the European Union is finalized and implemented
El Salvador
Georgia – limited to the holders of biometric passports issued by Georgia in line with the standards of the International Civil Aviation Organisation (ICAO)
Grenada – visa exemption will become effective once the agreement on visa exemption with the European Union is concluded
Guatemala
Holy See
Honduras
Hong Kong SAR – only applies to holders of a "Hong Kong Special Administrative Region" passport
Israel
Japan
Kiribati – visa exemption will become effective once the agreement on visa exemption with the European Union is concluded
Macao SAR – only applies to holders of a 'Região Administrativa Especial de Macau' passport
Malaysia
Marshall Islands – visa exemption will become effective once the agreement on visa exemption with the European Union is concluded
Mauritius
Mexico
Micronesia – visa exemption will become effective once the agreement on visa exemption with the European Union is concluded
Moldova – limited to the holders of biometric passports issued by Moldova in line with standards of the International Civil Aviation Organisation (ICAO).
Montenegro – only applies to holders of biometric passports
New Zealand
Nicaragua
North Macedonia – only applies to holders of biometric passports
Palau – visa exemption will become effective once the agreement on visa exemption with the European Union is concluded
Panama
Paraguay
Peru – visa exemption will become effective once the agreement on visa exemption with the European Union is concluded
Saint Kitts and Nevis
Saint Lucia – visa exemption will become effective once the agreement on visa exemption with the European Union is concluded
Saint Vincent and the Grenadines – visa exemption will become effective once the agreement on visa exemption with the European Union is concluded
Samoa
Serbia (excluding holders of Serbian passports issued by the Serbian Coordination Directorate) – only applies to holders of biometric passports
Seychelles
Singapore
Solomon Islands
South Korea
Taiwan – only applies to holders of passports issued by Taiwan, including an identity card number
Timor-Leste – visa exemption will become effective once the agreement on visa exemption with the European Union is concluded
Tonga – visa exemption will become effective once the agreement on visa exemption with the European Union is concluded
Trinidad and Tobago
Tuvalu – visa exemption will become effective once the agreement on visa exemption with the European Union is concluded
Ukraine – limited to the holders of biometric passports issued by Ukraine in line with the International Civil Aviation Organisation (ICAO) standards
United Arab Emirates
United Kingdom (excluding British nationals)
United States of America – visa exemption will become effective once the agreement on visa exemption with the European Union is concluded
Uruguay
Vanuatu – visa exemption will become effective once the agreement on visa exemption with the European Union is concluded
Venezuela
[Total:

161

Average:

4.7

]