Germany has a reputation for excellence. From amazing cars to high tech, there's a refined sophistication to anything 'made in Germany'. You may not be in the market for a new car but for some of the best retail therapy ever, a shopping trip to Germany will more than do the trick!
Take an empty suitcase and fill it with treasures you discover at historic, traditional markets, or hit the huge outlet stores for some designer label bargains. Most shops are open fro Monday to Saturday, from 10am to 8pm so there's loads of time to explore.
Here's our selection of some of the best shopping experiences in Germany.
Berlin
Undoubtedly the country's cultural and artistic capital, Berlin tops it all off with an endless choice of malls and specialty shops. Check out Potsdamer Platz, Alexanderplatz, the Bundesbahn in the Friedrichshain district, Kastanin Alle in Prenzlauer Berg, or Oranienstrasse and Bergmannstrasse in Kreuzberg.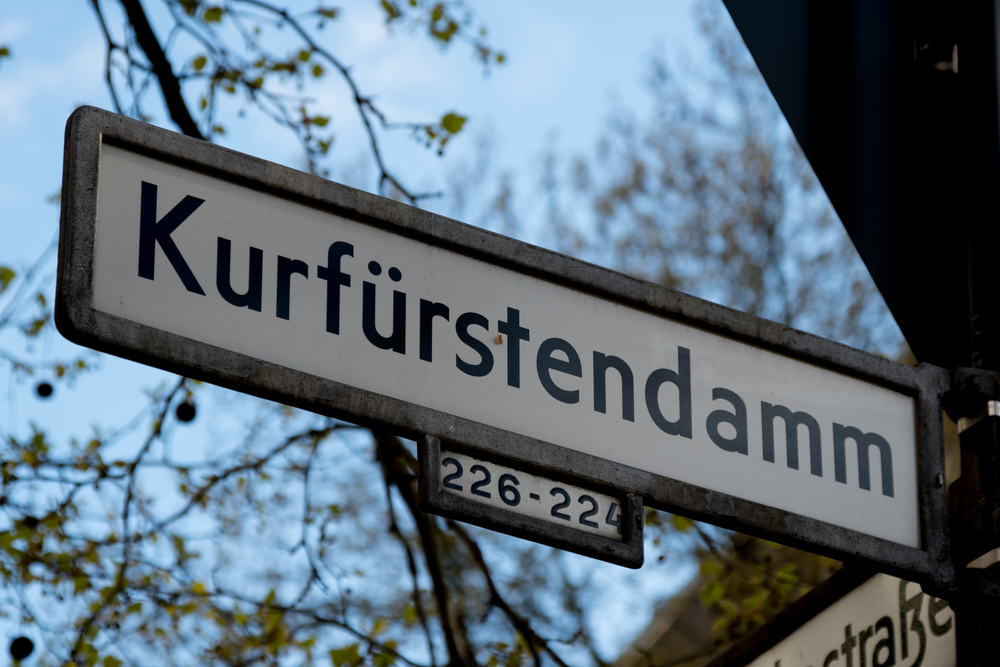 Kurfürstendamm
As one of the most well known centres of shopping bliss, Kurfürstendamm is lined with luxury boutiques along its 3.5km boulevard from Breitscheidplatz Square in Chalottenburg right through to Rathenau Square in Grunewald. There's an array of smaller shops and cosy cafes in beautiful buildings dating back to the end of the 19th century on smaller streets such as Fasanenstrasse.
KaDeWe Center
More than just a shopping lover's paradise, KaDeWe is filled with restaurants and cafes giving it a continuous vibrant buzz. Located in Tauntsen Strasse you can shop for high end, luxury fashion, perfume and cosmetics.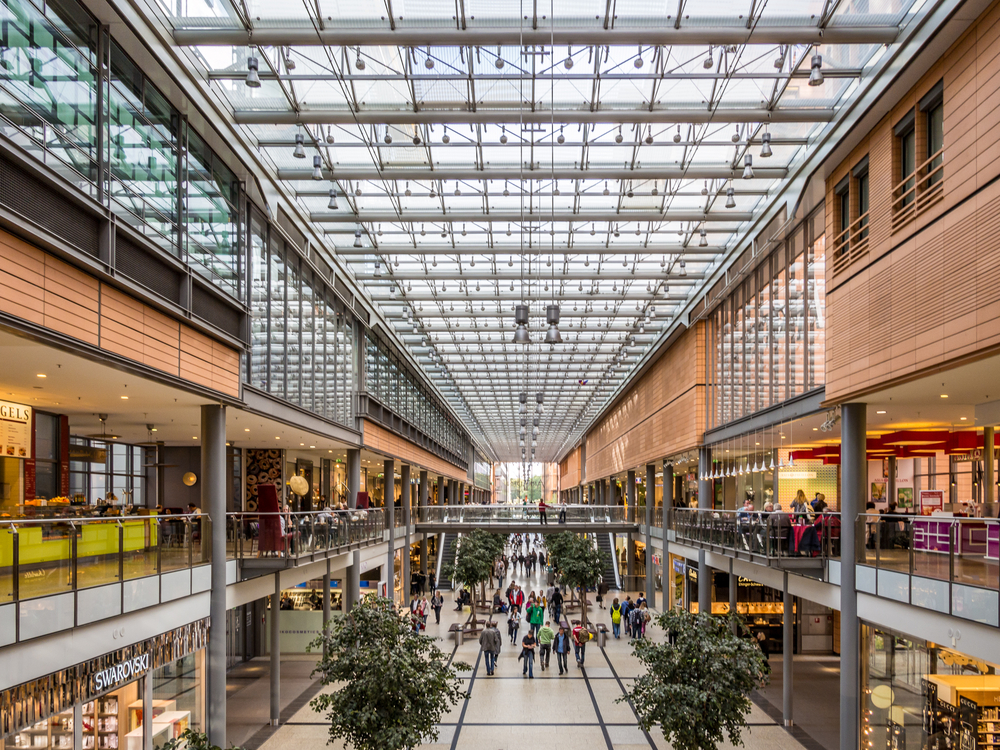 Potsdamer Platz Arkaden
This three-storey, glass enclosed gallery designed by engineer Renz Piano is home to over 120 shops featuring luxury French designers and more and 1,500 eateries. After exploring the finery in the shops, try some freshly made panini, or an organic ice cream from Caffe e Gelato. 
Postdamer Platz also has one of the city's most popular attractions – the Stage Theatre where you can catch a movie, a live musical, or coincide your visit with Berlin's famed film festival – The Berlinale.
Alexa Shopping Centre
With a distinctive red concrete facade Alexa's architectural design is distinctly art deco. Over five floors, browse a wide range of fashion and accessory outlets, with bookshops, electronic and other specialty stores and also a food court. You can bring the children with you on this shopping day and take them to Alex Children's World (Kindercity) where they can play all day while you shop.
Don't miss Königliche Porzellan-Manufaktur if you're a fan of beautiful porcelain, which has been in production for over 250 years.
McArthur Designer Outlet
Just 30 minutes from central Berlin, the McArthurGlen Designer Outlet is a bargain hunter's dream. Over 100 fashion brands with goods discounted up to 70 percent means you can fill that suitcase for less.
Hamburg
Shop in a city of elegance of tradition in Hamburg. With a huge variety of stores to suit all tastes you'll shop in a city that oozes elegance and tradition.
Mutterland (Motherland)
As the name might suggest, Mutterland invites you indulge in some Germany's finest food. Think of it as a treat for your tastebuds as you take in the amazing aromas of a fine, authentic German delicatessen with all natural jams, honey, hand-made chocolates and amazing tea and coffee.
Europa-Passage 
You can wander for hours in Europa-Passage, one of the city's largest malls with more than 120 shops over five floors. From fashion to specialty shops, there are loads of options to make any shopaholic smile.
Levantehaus
Have your shoes made to measure at Leila Olbrich, or see the latest from Massimo Dutti and Kiehl. Find beautiful jewellery and watches to add to your dresser or blow the kids' minds at the famed Steiff Gallery with its giant stuffed toys. The Park Hyatt adjoins the Levantehaus, and make sure you visit the Jacobikirche (church) nearby which was built in 1340 and houses the largest baroque organ in north Germany, which was once played by Johann Sebastian Bach himself!
Stuttgart
Know as a centre of design excellence, Stuttgart is home to Porsche and Mercedes, and some fabulous shopping options!
Königstraße
Head to Königstraße, Germany's largest pedestrian shopping precinct at 1.2km. Originally marked in the early 19th century during the reign of King Friedrich (König means 'king', straße means 'street'). The road was redesigned as a pedestrian precinct by the Stuttgart architects' office, Behnisch in 1977, with the addition of trees, gardens, fountains and playgrounds.
This busy shopping boulevard overflows with department stores, small shops, restaurants and cafes and is one of the country's longest.
Breuninger
More more exclusive tastes check out Breuninger in the middle of the city. Here you'll find luxury brands such as Tiffany & Co, Burberry, Michael Kors, Hugo Boss and more. This luxury department store prides itself on bringing shopping into the next century and has even introduced the Breuninger Shoe Mirror – a 360 degree, digital mirror which provides an interactive experience for shoppers, even allowing to share with your friends via email or your social media pages.
Metzingen
If you love the designer labels but have already spent your shopping budget visit Metzingen around 40 minutes by train outside of the city. The Outlet village is filled with great bargains, and if you're a fan of Hugo Boss, you'll not want to miss their outlet store. Metzingen is home to the Hugo Boss Headquarters!
So what are you waiting for! Grab the family, or a group of friends, and take a shopping odyssey in Germany. Save your money for shopping and find the best flights to Germany here.