This page was last updated on 16 December, 2021.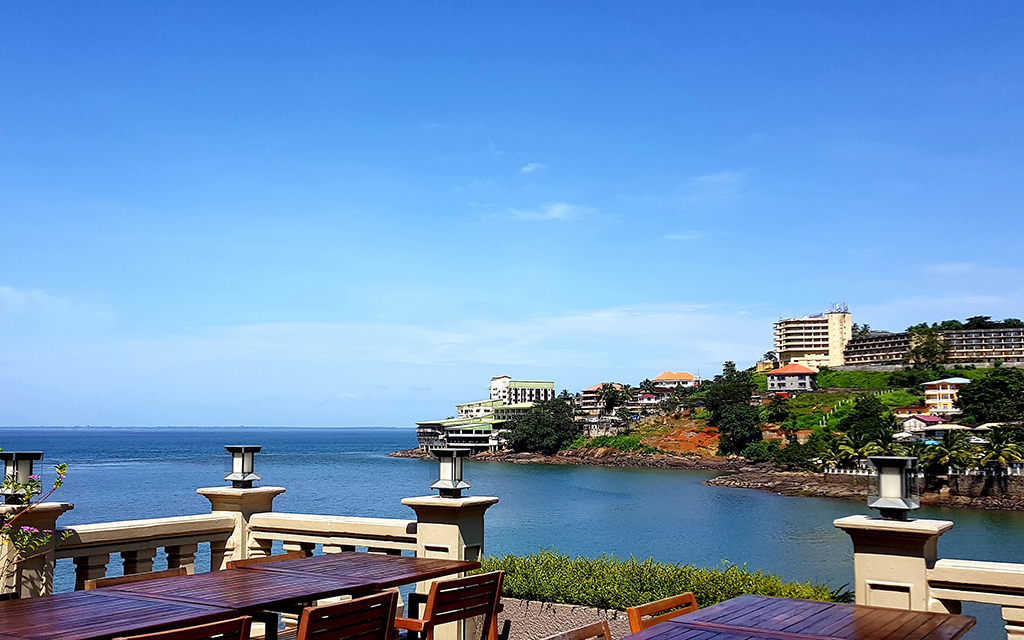 At a Glance
Travel Restrictions
Entry For Vaccinated Travelers: Allowed
Vaccination Requirements: Fully-vaccinated incoming passengers will not have to quarantine at a NaCOVERC-approved hotel but can isolate at home until they receive their airport PCR test result.
To be considered fully-vaccinated you must:
have had both doses of a two-dose COVID-19 vaccine and the second dose must have been received at least two weeks prior to arriving in Sierra Leone OR
have had one-dose of the Johnson and Johnson COVID-19 vaccine at least two weeks prior to arriving in Sierra Leone.
Tourist Entry: Allowed
Testing: Negative PCR test results is required for all countries.
Quarantine Required: Depends
Quarantine Details: Quarantine required for some travelers.
Local Restrictions
Lockdown in Effect: Partial
Events: Partially Allowed
Transport: Operational
Shopping: Open
Restaurants and Bars: Open with restrictions

Detailed Travel Advisory
Published 03.11.2021
1. Passengers must have a negative COVID-19 PCR test result issued at most 72 hours before departure from the first embarkation point. The test result must have a QR code.
– This does not apply to passengers younger than 5 years.
2. Passengers must present a travel authorization obtained before departure at https://www.travel.gov.sl/
– This does not apply to passengers younger than 5 years.
3. Passengers are subject to two COVID-19 tests upon arrival at their own expense.
– This does not apply to passengers younger than 5 years.
4. Passengers are subject to hotel quarantine at their own expense. The NaCOVERC-approved hotels are listed at https://www.travel.gov.sl/faq
– This does not apply to:
– passengers older than 18 years with a COVID-19 vaccination certificate showing that they were fully vaccinated at least two weeks before arrival;
– passengers with a diplomatic passport.
5. Passengers are subject to medical screening.
Detailed Tourist Information
Commercial international flights to Sierra Leone resumed. Sea and land borders are closed to passenger transit.
International air travelers must complete an online travel form to receive a unique ID number and provide a negative result from a PCR COVID-19 test taken within 72 hours before departure.
Additional tests, including a PCR test and a Rapid Diagnostic Test (RDT), are conducted on arrival. Anyone who tests positive will be isolated at a government-approved facility.
Travelers arriving from countries deemed high-risk locations must self-isolate for eight days at a government-approved hotel or at an approved location. High-risk locations are subject to constant change; travelers will be notified whether their place of departure is deemed high-risk or not when they register through the online travel form. Fully vaccinated travelers arriving at least 14 days after their last injection will not be required to self-isolate but will be tested on arrival.
From Sept. 27, unvaccinated travelers entering the country will be subject to a mandatory quarantine period at their own cost until they test (PCR) negative for COVID-19.
Travelers departing Sierra Leone must submit a negative result from a PCR test taken within 72 hours of their intended departure time. Travelers who arrived in the country fewer than five days before departing are exempt from the test.

Lockdown Details
There are currently no curfews or inter-district travel restrictions.
Lungi International Airport is open for commercial airline flights. All land and sea borders are closed to the movement of people.
Churches and mosques are open but gatherings must be limited to 90 minutes.
The government has imposed restrictions on the number of passengers traveling by public transportation.
Citizens are required to observe social distancing protocols, wear cloth face coverings in public, stay home if they are sick, and seek medical attention if they show symptoms of COVID-19. If you have a fever and/or cough, call 117.

Sources
https://www.travel.gov.sl/
Data Source: covidcontrols.co