Big things sometimes come in small packages! The saying is true for a country like Singapore. At 721.5 Square kilometers, this garden city is an expat's choice destination and a cultural melting pot. There are many layers beneath the modern, awe-inspiring metropolis facade often painted.
This little country I call home is so much more than the futuristic-looking giant super-trees that could have come from the movie Avatar (Gardens by the Bay), or the the 55-storey high resort where Noah might have left his ark (Marina Bay Sands).
Impeccably clean — with safe streets and drinkable tap water — and governed proudly by strict laws, Singapore is a great travel destination for families!
Let the Singaporean mummy show you the domestic side of this sunny island, places off the beaten track, and where your children will have a memorable time.
Singapore Rainforest Kidzworld at Singapore Zoo
Everyone is familiar with the Singapore Zoo, and it is right on top of everyone's itinerary. A tour of the zoo can take a whole day — mostly trying to spot a sleeping animal — and that can get a little dreary in a hot and humid climate. The zoo has an area tailored for children, the Rainforest Kidzworld, where you get to interact with bunnies and guinea pigs at Buddy Barn.
There are also animal shows, a wild animal carousel, and pony rides! Children can also find respite at the animal-themed Water Playground, a wet play area with water-flushed slides.
Museums
Marina Bay Sands is the famous poster child for Singapore's magnificent skyline. It is also where you would find the world's first ArtScience Museum afloat on the Singapore River.
Apart from being the most Instagrammable museums, it is a massive hit with children and adults alike. It has mesmerizing interactive art installations at The Future World, a permanent installation by famous Japanese technologist teamLab, and a nostalgic showcase of Disney Animation that runs from 26 October 2019- 29 March 2020.
National Gallery Singapore is another museum that we often frequent, especially during its yearly Children Biennale showcase. The exhibitions are interactive and encourage learning through play! There is always something going on, so do check out museums' event calendars!
Science Center
With a bit of traveling to the western side, the Science Center comes highly recommended as one of the top places for entertaining children.
An educational place to boggle and intrigue young minds, it also has a water playground and an indoor playground: Kidzstop. This is my preschooler's current favorite playground as it serves to teach you all things related to science through full interaction with the exhibits!
A good thing to take note of is that all indoor playgrounds in Singapore require socks to be worn for everyone, even babies!
Journey to the East
Perhaps it is nice to slow things down a little and the perfect place to do so is in the East! This is a side of Singapore that exudes a more relaxed mood, quite unlike the usual bustling energy of a city. Once a fishing village, Katong and Joo Chiat districts are lined with low rise buildings today.
These are hipster paradise with food outlets that still retain much of their Eurasian and Peranakan charm with regard to architecture and food varieties. The Intan is a privately owned museum that gives you a glimpse into the Peranakan culture and its rich heritage.
Time for some outdoor fun and adventure! Easily accessible by Grab, cab, and public transports, East Coast Park Beach is a beautiful place to enjoy this sunny island. Rent a bicycle or prepare a picnic basket and spend the day at the local beach.
There is plenty to do here for the kids apart from cycling; you can rent skates or exhaust their limitless energy at the public playground! Marine Cove Playground spans 3500 sqm with a mini rock climbing wall, swings, tunnel nets, a good view of the beach and the convenience of a McDonald's nearby.
For dinner, there is no better place to feast than East Coast Lagoon Food Centre. Enjoy the cool evening breeze as you try local favorites like sambal stingray, fish head curry, Hokkien-style noodles, satay, oyster omelette, cockles and chilli crabs!
Seeing such variety of food on the table is sure to induce hunger and happiness at the same time. The word that epitomises the satisfaction of a delectable meal is Shiok! (a Singaporean slang, better known as Singlish)
Wild Wild Wet at Downtown East
For kids both young and old, there is Wild Wild Wet, Singapore's largest water theme park, located in Downtown East (eastern side of the city). Plan a full day here because there is plenty to see and do.
There are thrilling giant water slides, wave pool, jacuzzis and chalets. This is where the locals go for a little R&R (rest and recreation). Downtown East is a relatively large shopping mall that connects to E!Hub, a smaller mall.
This tiny nation has no lack of indoor playgrounds. One such playground is a 10,000 square feet Korean themed Tayo Station, which is located in E!Hub at Downtown East for those who prefer not to get wild and wet.
Water Parks
Another cool place to bring the temperature down is free water playgrounds. In recent years, these places have gained a lot of popularity and have sprung up in most parts of the country. You will find some in shopping malls, at Singapore Botanic Gardens, and Gardens by the Bay.
The younger children take to these water parks like bees to honey. It is akin to our desire to jump into a pool on a scorching day! These are public places that do not have a changing room or shower facilities, but the water is clean.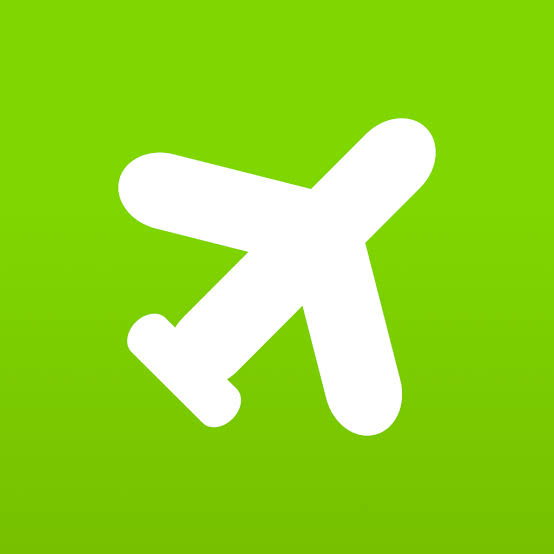 Cheap flights to Singapore
Vivocity Shopping Mall
Vivocity Mall is a shopping mall that does not pull any punches at being the most entertaining and equipped family-friendly malls. The layout of the mall is spacious and bright, and there is a whole slew of restaurants to choose from.
It also houses a cinema, a game arcade, a clean and spacious nursing room (level 2), water play area and water rides on its roof, a vast library, a pet safari, and whatnot!
It is the shopping mall from where you would take a cable car /sky train ride to Sentosa Island. If you prefer walking, there is a Boardwalk bridge that takes you directly to Sentosa as well. This is one of our favourite shopping malls because it has open space with an outdoor area on the top floor for the children to run amok.
City Square Mall and Mustafa Shopping Center
Characteristic of a city, shopping malls are everywhere, and there are more than 150 shopping malls here. Besides those in Orchard Road (which the locals refer to as "Town"), you can find City Square Mall located within Little India.
The mall is on the top of Farrer Park train station (also known as MRT, an acronym for Mass Rapid Transit).
It has a supermarket, Toys "R" Us, an arcade, a cinema, a food court with a Michelin Bib Gourmand awarded stall — HJH Maimunah Mini — and the world's first suspended air net playground, Air zone! It is recommended for children seven years old and up, as long as you can walk on the nets unassisted.
Just a five-minute walk away is a shopping center located in Little India, which is worth mentioning purely for its uniqueness. Mustafa Center is an Indian bargain (no bargaining actually) shopping mall with six floors of consumer products, from toiletries and cultural clothes to cosmetics, toys, electronics and jewelry.
Check Singapore Event Calendars
Engage with the locals during the many Food & Beverages Trade Shows and Fares happening all year round. They are usually held at Singapore Expo, Marina Bay Sands Expo and Convention Hall, and Suntec City Convention Hall. There is Beer Fest in June and Oktoberfest Festival in October.
A highly anticipated event is the Singapore Boutique Fair, typically held twice a year in March and November at the F1 Pit Building. All vendors are specially curated, and they convene for a few days over the weekend to bring you high-quality merchandise from all over the world! The atmosphere at Singapore Boutique Fair is a refreshing change to the usual city vibe.
A unique event you can bring the whole family to is Singapore Air Show, the largest aerospace and defense event in Asia. There are stunt shows, a chance to meet airforce pilots and mascots, display of military aircraft, and photo-taking in the aircraft. This event is open to the public on the 15th to 16th of February in 2020.
There is no perfect time to travel to Singapore because with 365 days of good weather, anytime is a good time. A sunny island that is big on skyscrapers and green spaces, it has also invested just as much in making itself absolutely family-friendly.
Come to think of it, Singapore's appeal is universal and perfect for children aged 0 to 99 years old!