With 4 supercharged days of non-stop excitement, the Macau Grand Prix stands out among Macao's many festival highlights throughout the year. One of motor racing's grandest stages, it is here that many motor racing legends first made their mark.  The Macau Grand Prix takes place annually at the Guia Circuit, and the 65th edition will be held from 15th to 18th November this year.
The Macau Grand Prix is a high-octane event with triple the heat and triple the thrill. Fan of motor-racing or not, this is one event you'll definitely not want to miss out on. From affordable tickets to unique features, here are 5 reasons why watching the Macau Grand Prix needs to be on your travel bucket list!
Getting to Macao is cheap and convenient.
image credit: https://www.bravofly.com/offers/flights/kuala_lumpur-macau
At just 286 dollars and a comfortable 4-hour direct flight from Singapore, a trip to Macao is easy on your wallet and your back. If you're not running on a tight schedule, consider dropping by nearby Hong Kong too – flights to the city start from 230 dollars, and Macao's just a short ferry ride away.
2. The Macau Grand Prix is the only street circuit racing event featuring both car and motorcycle races.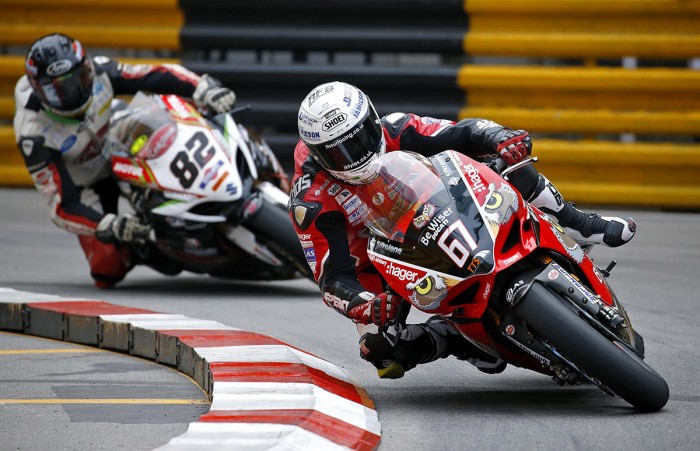 image credit: http://www.bikesportnews.com/news/news-detail/2017-macau-gp-irwin-tops-first-practice-by-1.4s
Singapore's Formula 1 Grand Prix may be the only night race in the world, but the Macau Grand Prix turns up the heat with 4 days of nonstop motorcycle and motorcar racing action. The world's best motorcycle and race-car drivers will all compete at the Macau Grand Prix, making the event a must-go for any motor racing fan. At the Macau Grand Prix, it's not just the grind of rubber on tarmac or the signature whine of race-car engines —the loud whirl of motorcycles will also blow you off your seat.
3. The Guia Circuit is one of the world's most challenging circuits.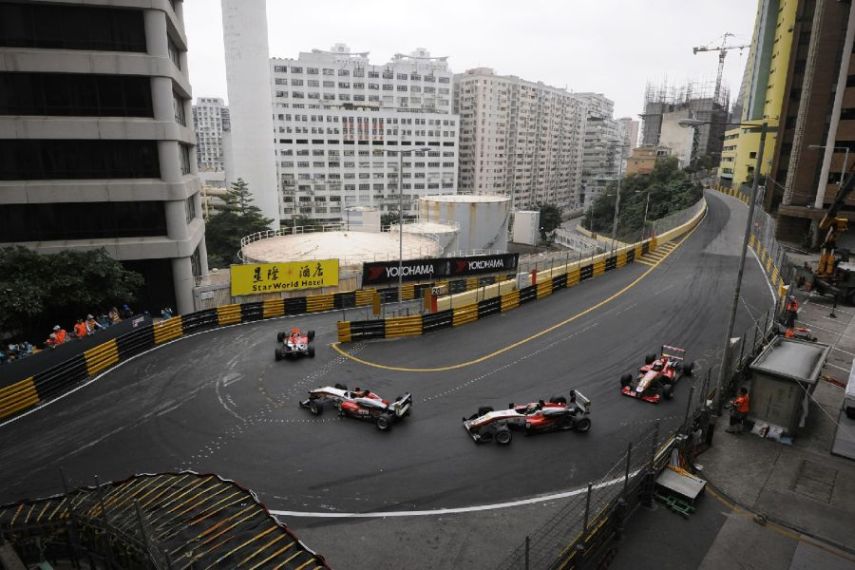 image credit: http://www.snaplap.net/macau-guia-circuit/
With its urban setting, tight turns and super-fast straights, it's little wonder that many dub the Macau Grand Prix's Guia Circuit one of the world's most challenging. Notorious for being extremely unforgiving, even seasoned motor racing veterans struggle to best its' many obstacles. The sheer difficulty of the Guia Circuit also means that the Macau Grand Prix is often the stage for some of motor racing's most legendary moments — head on down and you might just catch history in the making yourself!
4.  Tickets to the Macau Grand Prix are highly affordable.
image credit: https://anygivenreason.com/2014/11/the-macau-grand-prix-experience/
An epic show usually comes with an equally epic price tag, but not the Macau Grand Prix — practice day tickets go for just 8.36 SGD, and race day tickets are going at affordable prices between 58.53 SGD to 150 SGD. That's half the wallet burn for thrice the racing action!
5.  With so much good food around, watching the Macau Grand Prix is twice as "shiok".
image credit: https://www2.ift.edu.mo/NewsPortal/event-bundling-as-a-path-for-diversification/
Nobody has a good time on an empty stomach — at the Macau Grand Prix, the many restaurants and food stalls will keep you fuelled throughout the day. Good food is readily available anywhere and everywhere, even by the trackside!
Even better, the 65th Macau Grand Prix will be coinciding with the 18th Macau Food Festival this year! With a full day of racing action and meals from more than 150 stalls selling mouthwatering eats from around the world, where else could possibly be more "shiok"?
And the fun doesn't stop at the Guia Circuit! Complete your Macau Grand Prix experience with a trip over over the Praia Grande towards Taipa Village for a uniquely Macanese culinary experience . Nothing quite beats the racing heat better than a hearty meal of chilled serradura at Mok Yi Kei, traditional claypot brew coffee at Sei Kee Cafe and authentic Macanese dishes at Antonio Restaurant. With comfortable walking trails full of quaint sights and great food, Taipa Village is the perfect place to catch a mid-race breather.