There might have been more than a few downsides to life in the Middle Ages, but getting to live in one of these dreamy castles certainly wasn't one. Of course, we've come a long way since then, and many of these medieval stunners have been transformed into fully-functioning heritage hotels with all the niceties of the 21st century.
If you've ever dreamed of being a lord or lady of a fairytale castle—if only for a night—now you can! From France, to England to Ireland and beyond, here are the most beautiful castle-hotels full of old-world charm.
Thornbury Castle (South Gloucestershire, England)

If you're looking to feel like a king or queen for a day, look no further than this 500-year old castle quite literally fit for royalty. Thornbury Castle has housed English bluebloods since the time of the Tudors; the infamous Henry VIII stayed here with his ill-fated second wife Anne Boleyn on their honeymoon.
Walk down hallways lined with suits of armour and atmospheric tapestries before climbing up a stone spiral staircase to your personal Tudor-styled bedchamber complete with a four-poster bed and ornate decorations and carvings. Make sure to schedule in time for one of the castle's famous relaxing in-house massages.
Taj Umaid Bhawan Palace (Jodhpur, India)
The desert capital of Jodhpur is home to many amazing sites, not least among them being the Taj Umaid Bhawan Palace. Rising from acres of verdant green grass, this majestic Indo-Saracenic monument transports its guests back to a bygone era of Rajput rulers and sandstone palaces.
Take your pick from over 70 customised art-deco styled rooms full of pomp and splendour. Stroll through the manicured Baradari Lawns to the sight of dancing peacocks and a subterranean Zodiac Pool before indulging your tastebuds with some excellent Rajasthani cooking. Rejuvenating therapies are available at the Jiva Grande Spa, where guests can partake in yoga and meditation.
The Sababurg (Hofgeismar, Germany)
This legendary hill castle is said to have inspired the Brothers Grimm's world renowned "Sleeping Beauty". The brothers were thought to have written a part of their fairy tale sitting by the castle gatehouse. Commonly known as the Sleeping Beauty castle, Sababurg is surrounded by a massive wall creeping with ivy.
Harkening back to fairytale motifs, the castle garden is of special interest with thorny hedges and blossoms of all colours adding to the enchantment. Unsurprisingly, roses are featured heavily, and numerous different rose bushes and rose species are planted liberally throughout the space. Today, this romantic castle-hotel houses a confectionery, a gourmet restaurant and even a little theatre.
Chateau Frontenac (Quebec City, Canada)
Perching proudly atop the Upper Town of Old Quebec is the Fairmont Le Chateau Frontenac. This grand Chateauesque-style hotel dominates the skyline with its massive towers and turrets, straining chimneys and geometric gabled roof with an exterior that comes second only to its interior.
Practice your strut down marble staircases, and relax in mahogany-panelled rooms complete with ornate decorations made out of carved stone, glass and wrought iron. The Frontenac's position at the heart of the city situates it near multiple historical attractions. Perfect for a ski holiday or a romantic getaway, you can look forward to a splendid view of the St. Lawrence River every morning upon waking.
Chateau de la Treyne (Dordogne, France)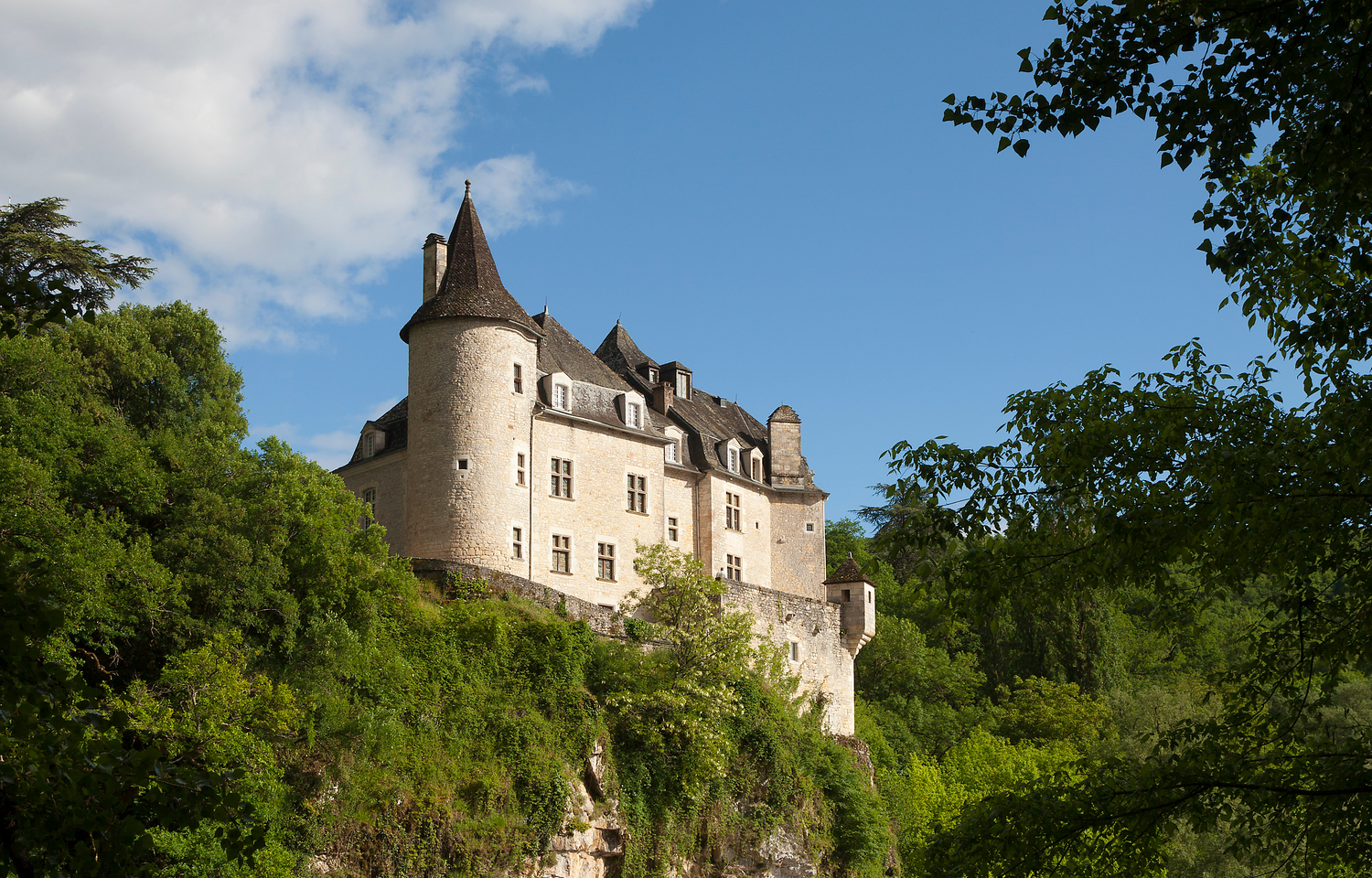 It's hard to believe that this romantic 17th-century castle didn't materialise straight out of a little girl's favourite French fairytale. Surrounded by lush meadow and a forest of green, the Chateau de la Treyne sits atop a limestone outcrop over the idyllic Dordogne River. Here, guests look forward to dining on Michelin-starred meals of foie gras or lamb from the nearby Causses du Quercy nature park.
Meals are served in a candlelit salon, or on an open-air terrace with a view of the palatial surroundings. Each room is individually designed and decorated with silk-damask wall coverings, period furnishings, ornate fireplaces as well as all the technological necessities of the modern age. Visitors often remark that the castle seems to be floating on the water itself.
Czocha Castle (Lesna, Poland)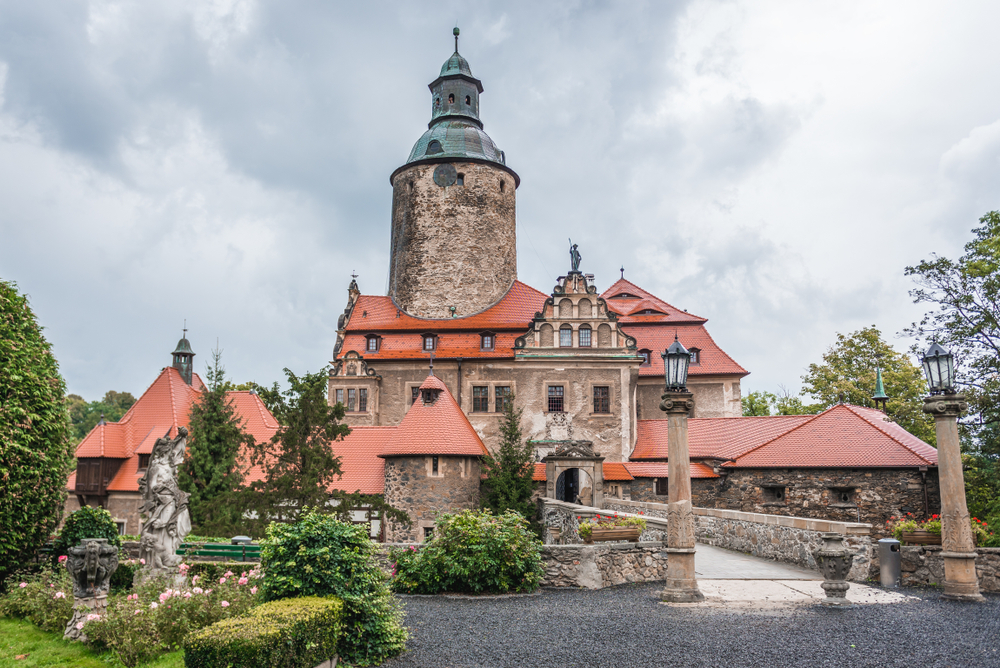 Walk through the arched stone bridge entry into this quirky castle bathed in shades of burnt ivory and terracotta. The many hallways and secret spaces of Czocha Castle are open for exploration, ranging from winding steps up the tower, to the creepy torture-vault rumoured to contain the bones of past criminals.
Adding to the appeal of this old Polish castle are the annual knights tournament, dance shows and comedy acts, not to mention the cozy cafe and mead-tasting events down in the wine-cellar.
Parador de Oropesa (Toledo, Spain)
Once home to the Counts of Oropesa, this medieval castle has been transformed into a luxurious family-friendly hotel fit for a peaceful getaway. Guestrooms are furnished with period-appropriate pieces combining aesthetics and comfort and come with extraordinary views of sprawling vineyards, olive groves and the snowcapped Gredos mountains.
Located close to various medieval structures, this castle is a prime location for visiting other nearby castles, monasteries and attractions. Alternative, stay in and dine at the castle's atmospheric restaurant serving rustic Spanish cuisine with an elegant twist.
Dromoland Castle (County Clare, Ireland)
Dromoland Castle is situated on the ancestral land of the Dromoland O'Briens, descendants of one of Ireland's last High Kings. Like a scene out of a storybook, this charming castle built in the Gothic Revival style boasts mysterious hallways and secret stairwells with staterooms full of centuries-old antiques.
Spacious guestrooms are lavishly furnished with luxuries both old and new while tranquil lakeside views inspire bubble baths and lazy lie-ins. The outdoors plays a huge part in Irish country living, and guests can enjoy all forms of activities ranging from archery and falconry to fishing and boating around the Dromoland lake. Golf lovers in particular will enjoy the challenging golf course designed around the estate.
Disney's Cinderella Castle (Orlando, USA)
This is a special one. While fans of Disney might dream of staying in the coveted Cinderella Castle suite, access to this suite is by invitation only. On certain occasions, the stars align and auctions and charity contests allow a few lucky individuals to spend a night at the Magic Kingdom. Those lucky guests will ride up a secret elevator to enter their cosy suite built to resemble a 17th-century French chateau.
The interior of the Cinderella suite features stained-glass windows, twinkling star ceilings and hidden Disney detailing to delight even the most fervent of Disney fans. This is an experience money cannot buy, but hey, it doesn't hurt to dream about it!