This article is reviewed regularly (on a bi-weekly basis) by Wego's editorial team to ensure that the content is up to date & accurate.
Last updated 3 June 2021
In spite of the global vaccination efforts processing at a formidable speed, the case counts are coming down as expected. Moreover, the new variants of the virus are responsible for creating severe complications and hospitalizations in patients. In such times, going beyond preventive measures, we need a potent antidote. And Sotrovimab is proving itself as a competitive one.
Keep reading to know more about the new Sotrovimab medicine and its approval in the United Arab Emirates.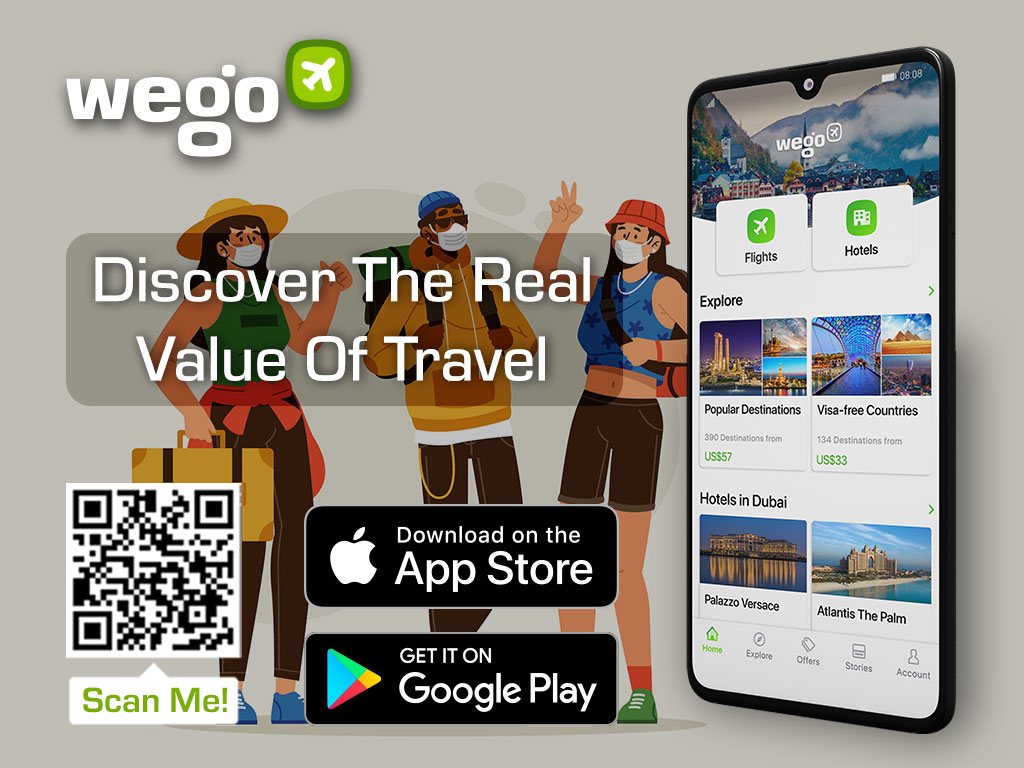 What is Sotrovimab?
Sotrovimab Vir 7831 is an investigational single-dose monoclonal antibody for the treatment of mild-to-moderate COVID-19 in adults. It can also be administered to pediatric patients over 12 years of age and weighing at least 40 kgs.
It has been researched and developed in the USA by the pharmaceutical giant GlaxoSmithKline along with the biotech company, Vir Biotechnology.
Unlike vaccines, which are a preventive measure for the coronavirus, Sotrovimab is a treatment option. It helps in preventing infected patients from developing complications.
Unopened vials of this life-saving drug are refrigerated at 2°C to 8°C, away from light.
How does Sotrovimab work?
Sotrovimab has been engineered to enhance the virus-specific T cell function, which would help treat and/or prevent COVID-19 infection. It has been designed to achieve high concentration in the lungs ensuring optimal penetration into airway tissues affected by SARS-CoV-2.
Preclinical data suggest that Sotrovimab has the potential to block viral entry into healthy cells as well as clear infected cells.
Is it effective against COVID-19?
Treatment with Sotrovimab showed an 85% reduction in the risk of hospitalization or death in high-risk adult outpatients compared to placebo, based on interim results from the Phase 3 COMET-ICE trials. In vitro data indicate Sotrovimab maintains activity against all known variants of concern, including the variant from India.
The most commonly observed adverse events in the Sotrovimab treatment group trials were rash (2%) and diarrhea (1%), all of which were mild to moderate. No other treatment-emergent adverse events were reported at a higher rate with sotrovimab compared to placebo.
The United States Food and Drug Administration (FDA) has granted emergency use authorization to Sotrovimab based on its interim analysis of efficacy and safety data from Phase 3.
MOHAP, too, has said the drug will prospectively reduce hospitalization for more than 24 hours and fatalities by as much as 85% when administered to patients as an early treatment against the coronavirus.
Whom is it given to and when?
Sotrovimab should be given as soon as possible after positive results of direct SARS-CoV-2 viral testing and within 10 days of symptom onset.
Sotrovimab is not authorized for use in patients:
who are hospitalized due to COVID-19, OR
who require oxygen therapy due to COVID-19, OR
who require an increase in baseline oxygen flow rate due to COVID-19 (in those on chronic oxygen therapy due to underlying non-COVID-19 related comorbidity).
Hospitalized patients requiring high flow oxygen or mechanical ventilation, if given Sotrovimab, are vulnerable to worse clinical outcomes.
Those with hypersensitivity to any of the ingredients of Sotrovimab should not receive the drug, as it may lead to anaphylaxis and other infusion-related reactions.
Sotrovimab in the UAE
On 29 May, the UAE's Ministry of Health announced the approval of Sotrovimab for emergency use in the country, becoming the first country in the world to not only license the drug but authorize its use on patients with immediate effect.
Abdul Rahman bin Mohamad Al Owais, Minister of Health and Prevention, said, "The new medicine will greatly contribute to speeding up the recovery of patients, reducing Covid-19-related deaths and hospitalization period in intensive care units."
"We are working in close partnership with the MoHAP to ensure that our innovative medicines and vaccines are available to the patients who need them, a mission that has taken on new urgency during the pandemic," said Gizern Akalin, managing director and vice president of GSK for the Gulf.
What's the price of Sotrovimab in the UAE?
The price point of the Sotrovimab drug in the UAE remains unclear.
We will update this article as new developments unfold.